Quite a bit has changed at Modus VR since the company first wowed attendees at CEDIA Expo 2016 with its virtual reality (VR) headsets for custom integrators. Back then, the software was simply a tool aimed at showing clients basic concepts like standing waves and first reflections. Today, it is an interactive tool that helps integrators design and upsell a client.
"After we first showed this at CEDIA Expo 2016, we had overwhelmingly positive feedback," says Ken Brueck, founder. "The first questions dealers asked us were things like, 'Can I show a different screen size? Can I change the seats? Can I add seats?' Our answer at the time was, 'No' so we knew wee needed to get out a whiteboard and change it. And that's what we did."
Today, Modus VR is designed so the integration company's salesperson and the client are simultaneously in virtual reality together. That is done by the salesperson with shipping a computer and headset to the client prior to the sales appointment for a meeting in their home or in the dealer's showroom.
The hardware itself is off-the-shelf and will run between $6,000 and $8,000 as a one-time investment. The Modus VR software costs $500 per month or $5,000 per year.
Prior to the meeting, the integrator builds out in VR the dimensions of the client's space that is being designed, then together with the client, they can rapidly design the space and make changes together. Once the system is designed in Modus VR, the design can simply be downloaded into CAD.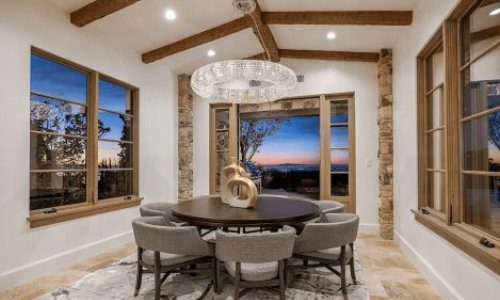 As a custom integrator, lighting is in demand. Effective communication, education and showcasing the value proposition of LED light fixtures in conjunction with integrative control systems are the keys to overcoming challenges and closing sales in this specialized market. Join us as we discuss the future of digital lighting and control with David Warfel from Light Can Help You and Patrick Laidlaw and Mark Moody from AiSPIRE.
Register Now! 
"This replaces weeks or even months of work," says Brueck. "The client's questions are answered immediately."
For example, on the fly, the integrator can change the screen from 16:9 to 2.53:1, add chairs, move speakers, move the projector, etc., at the client's request.
"Instead of arriving at the sales appointment with a giant stack of papers in a printed out proposal, the integrator simply provides Options A, B or C in virtual reality," says Brueck, who recommends that integrators design two to three different room options before the sales appointment.
"Dealers tell us they are selling stuff they never would have sold," he comments. For example, Brueck says recently a Utah integrator was using Modus VR remotely with a client in Southern California. In one of the room versions, he included a starfield ceiling. The client's wife was also watching the computer screen and interjected that she "had to have it."
"It boosted the sales by $10,000 with a 50-point margin," comments Brueck, who showcased the latest Modus VR to integrators at the Total Tech Summit 2019 in Fort Worth.
He cited another example in which an integrator was able to show a client that a 9-foot-high basement ceiling would be fine for a 16:9 screen but inadequate for a 2:35.1 projector with riser-style seating in the home theater. As such, the client decided to have the basement dug deeper in the new construction.
The benefits of using VR are undeniable. Clients' visualization of their project can be limited. It is often difficult for them to stretch their imaginations to see the technology that integrators are describing. Using VR changes that.
If you enjoyed this article and want to receive more valuable industry content like this, click here to sign up for our digital newsletters!