Have you returned to welcoming people for open-house nights, exclusive customer appreciation events or other VIP happenings at your showroom? The pandemic essentially put a two-year pause on these types of fun — and potentially profitable — evenings that many integrators staged, often in partnership with leading electronics brands and/or local like-minded businesses.
In late 2019, just before COVID struck, I attended a Music Matters event at veteran integrator Audio Advice's Raleigh, N.C., showroom. The decades-old company, founded by Leon Shaw and led by CEO Scott Newnam (Audio Advice also has a Charlotte-area location), had spent years honing its popular Music Matters events down to a science, tweaking everything from what kind of food and drink to serve to how to most efficiently handle the parking situation.
Well, after a hiatus like everyone else, Audio Advice is bringing back customer events in a big way. I plan on checking out the company's Audio Advice Live taking place Aug. 19-21 — and beyond just one night the event is encompassing a full weekend's worth of activities.
In fact, it's not even being staged at the Raleigh showroom, which resides on a thoroughfare among car dealerships and furniture stores on the city's outskirts, but rather at a Sheraton in the heart of downtown.
"Every year we had to expand the duration of the [Music Matters] event to handle the number of consumers coming to the event. Even then, we didn't have room for all of the brands that wanted to participate," Newnam explains. "We also felt that there was demand for a large consumer show in the Southeast. We ultimately concluded that the best solution was for us to create a large consumer show ourselves."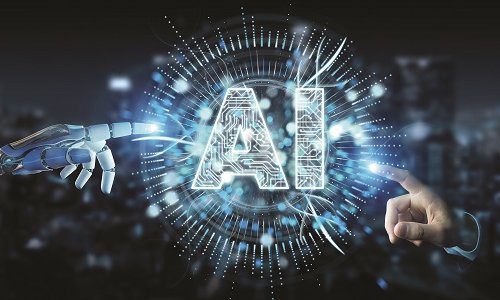 In an era where crime continues to evolve, relying solely on AI-based solutions proves insufficient in preventing sophisticated threats and false alarms. The webinar will emphasize the paramount importance of human judgment and intuition in tandem with AI technology to create a truly complete security solution. Our session will explore how Deep Sentinel's revolutionary approach combines the best of both worlds—advanced artificial intelligence and the presence of highly trained human guards. Together, these elements create an unparalleled level of protection for residential and commercial properties alike. Join our panel of esteemed lighting experts that will dive into why it's time for integrators to rethink their role in the outdoor lighting industry.
Register Now! 
Similar to a Music Matters event, the Audio Advice Live participants read like a who's who of venerable AV brands (plus industry journalists such as Michael Fremer to talk turntables).
The weekend will feature presentations and demonstrations from a roster that includes 50+ brands including companies such as Anthem, Paradigm, Sony, KEF, Klipsch, Marantz, Bowers & Wilkins, GoldenEar, Kaleidescape, McIntosh, Harman Luxury Audio, Epson and many more.
"We've designed Audio Advice Live to be an event unlike any other we know of," Newnam says. "First, it's targeted at consumers. There are great audio shows like AXPONA; what differentiates Audio Advice Live is that in addition to audio systems, it will have full home theaters, turntables, and headphones. I'm particularly excited about seeing some of the products companies are bringing that may be once-in-a-lifetime to experience for many people."
Naturally, the preparation for such an event has been a major undertaking with several challenges, too. "The logistics of booking rooms, coordinating with brands, launching a registration website, and all of the details is massive," Newnam says. "Audio Advice Live is on a scale way beyond Music Matters and will bring with it many new challenges that we will learn from and improve on each year. For now, we've focused on making sure that every brand a consumer would want to experience is at the event.
"We've designed Audio Advice Live to be an event unlike any other we know of. … Our goal is to create a rising tide for everyone."

— Scott Newnam, Audio Advice
"Honestly, we want this event to bring greater awareness to the category and bring in new enthusiasts. Some of these will be Audio Advice customers and some will be customers of other great companies in the space. Our goal is to create a rising tide for everyone."
The event is the latest feather in Audio Advice's marketing and promotions cap. Although it has long been the area's marquee name, Newnam and team continue to hammer away at sales & marketing with social media presence, content production via YouTube, timely email newsletters and more.
I started receiving emails after Music Matters, and I couldn't help but notice that many show up coinciding with key brands' product launches — often with an Audio Advice "first-look" video highlighting features.
Related: A YouTube Star Is Born: Next Level Distribution Takes Marketing to the Next Level
If one follows Audio Advice on Facebook, scrolling through their feed will find head-turning photos accompanied by detailed descriptions of home theater projects. It's exactly the type of posting that can get an integrator noticed by people who want to learn how they can have that in their own homes. 
"The most important thing is to make sure that our content is good content and valuable to our subscribers. This takes a lot of work. SEO companies will tell you to post content on your site and send out regular emails, etc. However, spamming people with 'me too' content is actually worse for your brand than not sending anything," Newnam says. "So we have to work really hard to make sure everything we produce and send out is worthy of communication. Most of our content is not about selling products from Audio Advice but about educating consumers about new products, how-to-guides and ways to improve their systems."
Of course, there's an abundance of creativity in the custom integration industry. Drop me a line with your own unique sales & marketing success stories.
If you enjoyed this article and want to receive more valuable industry content like this, click here to sign up for our digital newsletters!