The hybrid working model is here to stay and the challenge for integrators will be how to bring equal experience to the remote worker and the person in the room.
"Pre-pandemic video was part of the Unified Communications, but it was the fourth wheel, it was not a core part of Unified Communications," says Humphrey Chen, co-founder and CEO of CLIPr." Everyone knows how to do a video now, and it's no longer kind of like a premium elevation. It's remote first and video first."
Videoconferencing has allowed everyone to work remotely, but studies suggest it's making people more tired, anxious, and worried. Video calls require more focus and attention because our brains must work harder to process non-verbal cues.
Stanford researchers concluded video fatigue is legitimate, stating excessive amounts of eye contact, seeing oneself during video chats, limited mobility and a higher cognitive load in video chats all leads to fatigue.
A Microsoft survey concluded brainwave markers associated with overwork and stress are significantly higher in video meetings than non-meeting work. High levels of sustained concentration begin to set in 30-40 minutes into a meeting.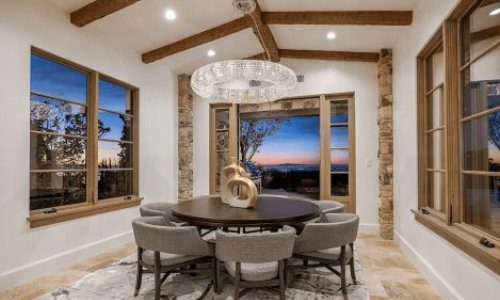 As a custom integrator, lighting is in demand. Effective communication, education and showcasing the value proposition of LED light fixtures in conjunction with integrative control systems are the keys to overcoming challenges and closing sales in this specialized market. Join us as we discuss the future of digital lighting and control with David Warfel from Light Can Help You and Patrick Laidlaw and Mark Moody from AiSPIRE.
Register Now! 
"When people have to be in front of a screen more than they want to, it's very draining because you're all in; you can't look away," says Chen. "When you're looking away, everyone knows you're not looking, you're not paying attention, and so you end up being very captive."
Microsoft, Zoom, Cisco and other videoconferencing providers have released features designed to combat video fatigue, including Microsoft's virtual commute feature in Teams, Zoom's Immersive View feature and Cisco's People Insights in Webex.
Tech start-up CLIPr recently joined the video realm and is hoping to save users time with its artificial intelligence and machine learning platform to help skip to the most noteworthy parts of recorded videos, such as webinars, virtual conferences, or missed lectures.
CLIPr and Poly Partnership
Communications equipment company Poly has made a strategic investment in CLIPr "because what they're doing on the AI and ML side is very complementary to what we're doing," says Beau Wilder, SVP and GM of video collaboration at Poly.
Poly used the ClIPr software internally for its three-day video sales kickoff. Those who weren't able to join the live kickoff, "[were] going to have to either figure out somehow to consume that in a very friendly way without having to sit through 24 hours of video content, " says Wilder. "And that's why CLIPr is so interesting to us because they make it incredibly easy to go digest the most important and salient points of that 24 hours of video content."
Users can receive more than just a transcript after a video. CLIPr has the ability to perform a search query on topics or identify speakers. It has a bookmarking feature and reactions which helps for feedback for content.
"I get all the context, all the energy, all of the human engagement that I get on a video call," says Wilder, "But [CLIPr] makes it very approachable and digestible so I can get to the meat of it right away."
Real Time Optional, A New Way of Work
CLIPr is seeking to re-define the way of work with a new "real-time optional" check box as opposed to a required attendance, maybe attending, or can't attend the meeting.
"Unless you're in a meeting where you're influencing the direction of the conversation or your a relevant party that needs to make a decision actively, technically, that means that you're real time optional," says Chen.
With CLIPr, meeting hosts can send the video recordings to colleagues and those who need to be a fly on the wall can get efficiently caught up.
"If you think about an average eight-hour day, if half of those meetings were real-time optional meetings, and you can find that gem that you care about from all those other meetings, in a fraction of the time, just imagine how much less video fatigue you'll have because you are going to get exactly what you need," says Chen. "You can focus on the deliverables you want and all those extra hours… sitting around listening, being captive, waiting for the keyword where you actually care about…just reduce the need for hearing things that are nice to have as opposed to absolute necessities."
The Future of Remote-First Work
Video is becoming a predominant communication medium. Integrators must think about what makes the best all-around meeting experience: all the parts that come with it, before the meeting, setting it up for success, during the meeting and ensuring you have the best audio and video experience.
Now, integrators need to start thinking about what happens after a meeting – and that's where CLIPr comes in.
In person meetings are going to be much more selective. "Before we always defaulted to in-person first," says Chen, "now it's turning into remote first. It's going to be special and more selective; people are getting more choices."
---
This article originally appeared on our sister publication Commercial Integrator's website.
If you enjoyed this article and want to receive more valuable industry content like this, click here to sign up for our digital newsletters!