At some point it happens to every custom integrator company… one of your technicians is going to be injured on a job. And it is going to cost you and your employee a lot more than it used to cost to handle that workplace injury.
To address a sliced finger to a slipped disc or something worse, the co-pay cost outside of your workers compensation coverage is rising dramatically due to healthcare consolidation, according to a new study from the Workers Compensation Research Institute (WCRI). The rising costs are primarily due to the vertical integration of medical providers characterized by hospitals that have acquired physician practices. According to the study, as of 2018 49% of medical practices are now owned by hospitals or healthcare systems. That is up from 32% in 2012.
The same trend applies to orthopedic surgeons who might take care of that broken arm or herniated disc, as 35% of orthopedic doctors' practices are now owned by hospitals, up from 18%.
According to the workplace injury costs study, the vertical integration (physicians becoming part of a hospital or a health system) increased the average payment per procedure by 8%, which translates to an average $29 increase in that measure. The effects of vertical integration on medical payments were larger in the states that did not regulate payments for physicians through fixed-amount fee schedules. Vertical integration resulted in a $91 increase in the average payment per procedure in the non-fee schedule states.
"Medical markets are increasingly concentrated. This means that patients are more likely to be treated by physicians at sites owned by hospitals and health systems," said John Ruser, WCRI president and CEO. "This raises a policy concern that the increasing concentration of medical providers may lead to higher payments for medical care without corresponding improvements in patient outcomes."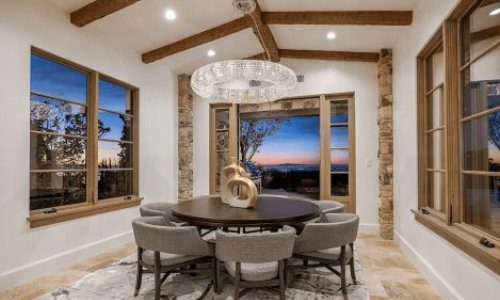 As a custom integrator, lighting is in demand. Effective communication, education and showcasing the value proposition of LED light fixtures in conjunction with integrative control systems are the keys to overcoming challenges and closing sales in this specialized market. Join us as we discuss the future of digital lighting and control with David Warfel from Light Can Help You and Patrick Laidlaw and Mark Moody from AiSPIRE.
Register Now! 
The study, Impact of Medical Provider Consolidation on Workers' Compensation Payments, is the first to focus on the effect of vertical integration in workers' compensation. Prior studies, of group health markets, found evidence of increasing prices as one of the main outcomes of the growth in provider consolidation. Economists expect that increases in provider consolidation lead to higher bargaining power of these providers over prices and, in turn, result in higher payments for care. Furthermore, provider consolidation may lead to more instances of facility fees being included in medical bills for similar types of care that are provided by vertically integrated physicians. This analysis is the first in a line of proposed studies examining how the growing consolidation of medical providers affects care delivered to workers with injuries.
For integrators, the importance of stressing safety on the jobsite is paramount. Check out many other Business Resource articles from CE Pro here.
If you enjoyed this article and want to receive more valuable industry content like this, click here to sign up for our digital newsletters!