Networking company WhyReboot has announced the appointment of nine top independent sales firms for key regions of the U.S. market. The expanded sales infrastructure is in response to a growing demand for commercial-grade home networking solutions, accommodating smart home ecosystems and an increased dependence on wireless devices.
"Integrators must have a tailored networking solution that has been expertly designed for the unique demands of each project," explains Bjørn Jensen, president of WhyReboot.
"We are looking forward to working with the reps, increasing our brand visibility and establishing new relationships with top integration firms across the USA."
These sales firms are now representing WhyReboot across the United States: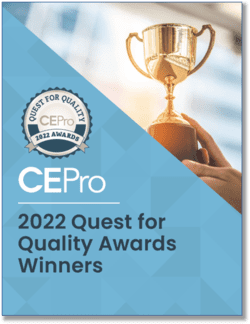 Every integrator has a handful of manufacturers and distributors they rely on as critical partners in the success of their business.
Check out the 2022 Quest for Quality Awards winners!