Amazon is working to make it even easier for integrators to purchase its products more efficiently and more profitably. Earlier this year, the giant online retailer touted its Amazon Business division to integrators for its special pricing and free shipping just for businesses. Now, it has unveiled its new Amazon Pro Portal, which includes an array of features, including how-to guides, how to make tax-exempt purchases, and how to track your shipments and orders when buying Echo Dots, Echo Shows, Amazon Fire Sticks, Eero mesh Wi-Fi routers, and Ring video doorbell and surveillance products in bulk at discounted prices.
"For years, Alexa has been making our personal lives easier, and more recently, helping businesses run more smoothly. Now, Amazon has launched Amazon Pro Portal, which helps you get the most out of your Alexa smart business," says Touma Hayakawa, senior account representative for Amazon Device Sales.
"Combined with the vast selection of products and dynamic purchasing solutions on Amazon Business, the Pro Portal brings your smart business needs together with resources to help make running your business or organization a little easier."
Amazon Pro Portal Features
Business-only prices: Cut costs with discounts on products exclusively to integrators.
Tax exemption: Amazon Tax Exemption Program (ATEP) supports tax-exempt purchases for sales sold by Amazon.com, its affiliates, and participating independent third-party sellers.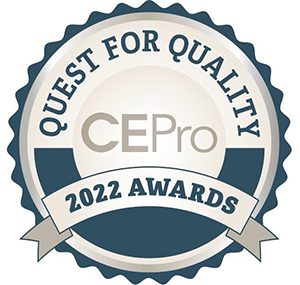 CE Pro urges integrators to recognize their suppliers that go above and beyond to deliver premium support and service. Cast your vote today to recognize the services (not the products) from your favorite manufacturers and distributors.
Cast your vote today!
Fast, free Shipping options for business: Manage your delivery preferences to receive your orders when it's most convenient. Get fast, FREE delivery (on eligible orders) including same-day and one-day shipping.
How-to guides: Get detailed setup and configuration advice on how to get the most out of smart home devices, from the teams that made them and the professionals who install them.
Product specs: Up-to-date technical details on smart home devices geared to the Pro community.
"Our vision is to make Alexa-enabled smart homes accessible to anyone. For professionals that serve customers that prefer a whole-home solution, we want to ensure that they have access to support and training through Pro Portal to help them find success," says Scott Harrington, director of Device Sales at Amazon.
"We are excited to work with integrators who are new to or already using our devices as part of their solution for creating smart homes and building their business."