CEDIA, a global trade association for the home technology industry, has announced three new elected directors who will join the CEDIA Board of Directors for the 2023-2025 term: Stephan Goodhue, Jennifer Mallett and James Ratcliffe.
"Stephan, Jen, and James bring an abundance of home technology experience and much-needed, fresh perspectives to the board," says David Weinstein, chair of the CEDIA Board of Directors.
"Their resumes are impressive, and their strategic visions for the association's future made them stand out among a large pool of qualified nominees. I look forward to working with them to best serve the needs of our members and to advance the industry."
CEDIA Board of Directors New Appointees
James Ratcliffe: The managing director of Homeplay, based in Sunbury-on-Thames in the U.K., Ratcliffe began his career in home technology and developed a passion for music, sound and electronics when he joined a Hi-Fi store at the age of 14. He established his design-centric integration firm Homeplay in 2006. The firm has earned the prestigious ISO:9001 accreditation for organizations that demonstrate the ability to consistently provide products and services that meet customer and regulatory requirements. Under his leadership, Homeplay became the second CEDIA member globally to achieve CEDIA's Member of Excellence status and has earned numerous accolades from CEDIA, Control4, D-Tools and local business recognition programs. In 2018, Homeplay's new experience center was awarded Best Showroom EMEA at the CEDIA Awards.
Ratcliffe's involvement with CEDIA started in 2002 when he became the youngest member of the CEDIA EMEA Board of Directors at the age of 24. Over the years, James Ratcliffe has remained heavily invested in CEDIA, assisting with the U.K. Apprenticeship Trailblazer Group, numerous CEDIA working groups, a U.K. lighting CPD course and training at ISE. He regularly provides training to interior designers and architects as a CEDIA Outreach Instructor.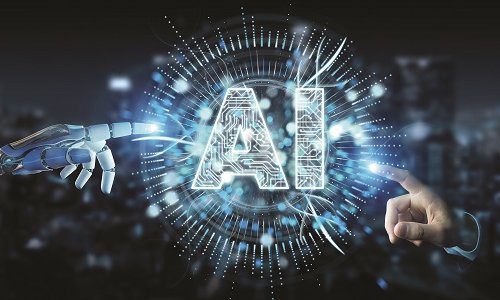 In an era where crime continues to evolve, relying solely on AI-based solutions proves insufficient in preventing sophisticated threats and false alarms. The webinar will emphasize the paramount importance of human judgment and intuition in tandem with AI technology to create a truly complete security solution. Our session will explore how Deep Sentinel's revolutionary approach combines the best of both worlds—advanced artificial intelligence and the presence of highly trained human guards. Together, these elements create an unparalleled level of protection for residential and commercial properties alike. Join our panel of esteemed lighting experts that will dive into why it's time for integrators to rethink their role in the outdoor lighting industry.
Register Now! 
Jennifer Mallett: The founder and president of Level Up Automation in Northborough, Massachusetts. Mallett has been in the home technology industry for 22 years, with 15 years of experience on the manufacturer side and seven years of experience as the owner of Level Up Automation. She founded Level Up Automation in 2016 with a vision to create outstanding home automation experiences using hands-on showroom demonstrations, alongside design and education excellence. Today, the company creates smart homes and intelligent buildings in Massachusetts, Arizona, Florida, Ohio and Maryland.
Prior to establishing Level Up Automation, Jennifer Mallett served as the North American director for the home technology sales & services division at Bose Corporation, leading the custom installation business unit in the U.S. and Canada, as well as assuming additional global leadership advisory roles in Europe, India, the Middle East and Australia. A graduate of Bentley University, Mallet has a bachelor's degree in marketing and has earned leading industry technology credentials as a Control4 programmer and Savant programmer, and holds URC, Ring ProX, and Lutron Triathlon shading system certifications. She has spoken on numerous panels at CES, InfoComm and CEDIA conferences.
Stephan Goodhue: The director of Auckland, New Zealand-based integration firm Liquid Automation, Goodhue has been involved in the home automation, IT and AV industries for over 30 years. He began as an electronics engineer, working in the marine industry for over a decade before establishing Liquid Automation. Accustomed to the high level of "marine standard" installation work, Goodhue's vision was to provide the same quality to residential and commercial projects.
Both Stephan Goodhue and Liquid Automation became CEDIA members in 2007. The firm has won numerous awards, creating winning projects every year. He has served as a CEDIA board member for the Australia/New Zealand region and was instrumental in the hugely successful CEDIA Expo in New Zealand. As a Certified CEDIA Outreach Instructor, Goodhue has advocated on behalf of the association and industry on panels at events. He has also served as a board member of the Entrepreneurs' Organization, the world's only peer-to-peer network exclusively for transformational entrepreneurs and leaders. Stephan is also a trained board moderator who regularly uses these skills for his local EO forum.
This year's board nominees participated in a rigorous vetting process led by the CEDIA Governance Committee, a globally representative group consisting of three board members and four association members. After months spent reviewing and interviewing an unprecedented number of global board nomination submissions, James, Jennifer and Stephan were nominated as a slate and ratified as elected directors by CEDIA's membership.
"I want to thank the Governance Committee for undertaking the most rigorous board nomination process I've seen in three decades of non-profit work," adds Daryl Friedman, global president and CEO of CEDIA.
"Their efforts produced a stellar class of elected directors to help us evolve to meet the challenges of the current moment and elevate the industry we love."
More news from CEDIA: CEDIA, WiCT Launch New CIT Education Series and Webinars for Women in Integration
If you enjoyed this article and want to receive more valuable industry content like this, click here to sign up for our digital newsletters!