Idea sharing is the lifeblood of the industry. So in that vein, here are some tidbits CE Pro received just over the past several months from integrators just like you. Ask yourself if your answer is "no" to any of the following questions:
Do you have service agreements in place for your landscape lighting projects?
Did you bring in a financial and legal consultant for your staff during the COVID-19 outbreak and provide guidance for them on mortgage? forbearance, help renegotiate their rent, or refinance their mortgages?
Have you considered a four-day, 10-hour work week for your staff?
Have you started to see a dip in staff productivity from working-from-home compared to the first months of the pandemic, and how are you monitoring it (or correcting it)?
Did you develop a written waiver/agreement for your employees to sign regarding their obligations/rights and your own company liabilities? regarding having them work in the field during the coronavirus crisis?
Have you taken steps to add an electrical division to your company to help cement your lighting fixture installation business?
Have you considered a geographic growth strategy by opening a new office in a different city, or even a different state? If so, did you find a solid person to be the champion for your company in that expansion?
How have you successfully approached builders and general contractors with an offer to produce lighting layouts and load schedules, while taking on the role of lighting designer also?
Have you approached your suppliers about receiving some sort of compensation for labor on warranty repairs?
Do you have a design services agreement in place with your clients?
Have you done the analysis on allowing technicians to take their vehicles home every night?
If you answered "no" to any of those questions, then CE Pro is here to help. We all know that peer-to-peer exchange of information is one of the key values of attending an event, whether it is CEDIA Expo, Integrated Systems Europe, ISC West, the CEDIA Tech Summits, a buying group event, or the Total Tech Summit. And, of course, we all know what has happened to those events during the pandemic.
That's where CE Pro comes in. Our mission statement is simple: We Help You Do Your Job Better. That mission has not changed over the past 28 years, and it certainly has not changed in the past 20 years that I have been here. Whether it be through our publication, website, white papers, webinars, podcasts, YouTube channel, events or friendly conversation, helping you succeed is what CE Pro is all about. When integrators are successful, it elevates the entire industry.
CE Pro VIP Peer-to-Peer Networking Groups
That's why I am excited to introduce a new avenue of idea sharing for the industry: the CE Pro VIP Peer Networking Groups. These regular gatherings (digitally of course during this COVID-19 timeframe) are another format to present some of the great operational tidbits you might have missed along the way.
But more importantly, these VIP Peer-to-Peer Networking Groups will allow like-sized integration companies to share ideas with each other in a relaxed unencumbered fashion. The chances are that any situation you are facing has already been faced (and solved) by another custom integrator. We also know how busy everyone is, so the time commitment will be minimal. Plus, the information will be available to the individual members of the group afterwards.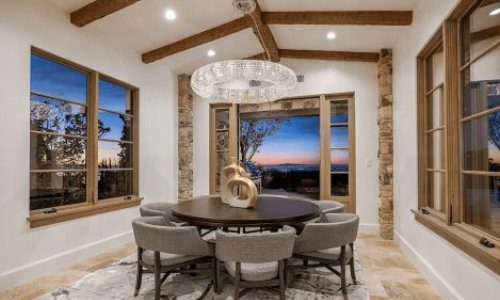 As a custom integrator, lighting is in demand. Effective communication, education and showcasing the value proposition of LED light fixtures in conjunction with integrative control systems are the keys to overcoming challenges and closing sales in this specialized market. Join us as we discuss the future of digital lighting and control with David Warfel from Light Can Help You and Patrick Laidlaw and Mark Moody from AiSPIRE.
Register Now! 
How can you participate? It's simple. Just go to https://totaltechsummit.com/apply/ to apply. We will be coalescing integrators into small groups of 10 to 12 non-competitive companies over the coming weeks. The plan is to kick off the VIP Peer-to-Peer Networking Groups in conjunction with our digital Total Tech Summit, which occurs December 7-10, with discussions aimed at dealers on both the East and West coasts, as well as everywhere in between.
The goal is to continue our mission of elevating the industry and doing our small part in helping you do your job better. Are you with us? We are here to help.
VIP Peer-to-Peer Networking Group FAQS
URL: https://totaltechsummit.com/vip-peer-to-peer-networking-groups/
What: Exclusive and private networking groups made up of 10 to 12 integrators like you who are of similar size and of non-competing geographical locations.
When: All year long! These groups meet once per month from January to October via Zoom for discussions ranging from predetermined topics to a place where you can find shared experiential solutions to a challenge you are having. You'll have additional access to 24/7 chat forums, where you can get a problem solved now, instead of waiting until the next meet up.
Why: This is an exclusive opportunity for the elite in the integration industry. Only the very best are invited to participate. Within these groups is where the most influential integrators can meet to discuss business, how they are planning to continue to grow, and bounce ideas off each other. How much would you pay to have all your problems solved? We are giving you access for free.
What You Get if You Are Accepted:
Private Year-Long Peer-to-Peer Networking
Private 24/7 Access to Networking Group Chat Forum
Exclusive World-Class Research
Exclusive Deep Dive Reports
Exclusive Master Class Webinars
Exclusive In-Person Meetups
Exclusive Marketing Email Blasts to Your Target End-User Markets
Exclusive Marketing Promotional Video Production by The CE Pro, SSI, and CI Teams
Access to the CE Pro Kick-Off Events
One-on-One Meetings with Leading Suppliers in Your Vertical
Discussion Topics Could Include:
Cybersecurity best practices
COVID-related challenges and opportunities
Video analytics applications
Expanding Your Technology Offerings
Business Management Best Practices
Navigating the Growing IT Aspects of AV Integration
Software Selection
Lighting Fixture Business
Marketing
Designer/Builder Relationships
Kick-off Event Dates:
CE Pro Summit Kick-off Event:
East – December 7 & 8 (8am – 1pm CT)
West – December 9 & 10 (8am – 1pm PT)
If you enjoyed this article and want to receive more valuable industry content like this, click here to sign up for our digital newsletters!