Catalyst AV has announced its newest member, Novato, Calif.-based Profit Line Distributing.
Independently owned, Profit Line services Northern California, Northern Nevada & Hawaii.
"We chose to join Catalyst AV as the group shares our basic philosophy and business practices: hands on expertise, relationship-based loyalty and personalized customer service and training for our dealers," says Profit Line Distributing's CEO Jim Haigh.
"We have started 2021 with strong growth and joining Catalyst AV will only strengthen our position. We expect to triple our wire and cable sales before the end of the year."
Haigh adds that by joining Catalyst AV his company will increase its ability to support its integrator customers.

Total Tech Summit is where the integration industry elite gather. It's your chance to build rock solid industry connections to grow your firm and advance your career. We invite you to apply today for a free trip to join us in Orlando October 26-28, 2022.
Apply now!
"At Profit Line, we help dealers design systems and are available to take their calls … we answer our own phones, with no menus to wade through. Our dealers will benefit from our association with Catalyst AV who like us, can turn on a dime and implement improvements and address problems almost immediately, unlike larger groups where there are a myriad of layers to make a change for the better," he comments.
"We are delighted to add Profit Line Distributing to our distribution network," states Helge Fischer, executive director, Catalyst AV.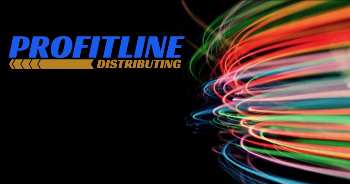 "Jim has built an enviable company with some iconic industry brands. His reputation precedes him and he is the perfect fit business wise and geographically to add to our growing portfolio of nationwide distributors."