Luxury lifestyle brand Bang & Olufsen has recently announced several developments within its North American organization designed to strengthen its position in the monobrand and custom integration channels.
Over the last three months, Bang & Olufsen has opened new stores in La Jolla, Calif. and Vancouver, and this week the brand will be returning to the annual CEDIA Expo to display a selection of exciting new products and platforms that have special relevance for custom integrators.
"Our strategy for the coming year is to grow our business in North America," explains Ulrich Wohn, managing director of Bang & Olufsen America. "We will do that by expanding our monobrand retail presence in key cities throughout the United States and Canada, and by strengthening our relationships with our custom integration partners."
Brian Bjørn Hansen Changes Roles
To support this growth ambition, Bang & Olufsen veteran Brian Bjørn Hansen, who currently serves as the company's head of custom installation and third-party integration, will be moving to New York City and working out of the US headquarters in downtown Manhattan.
Hansen will take on a new role as senior manager of retail business development for North America, and he will focus in particular on the monobrand and custom integration channels.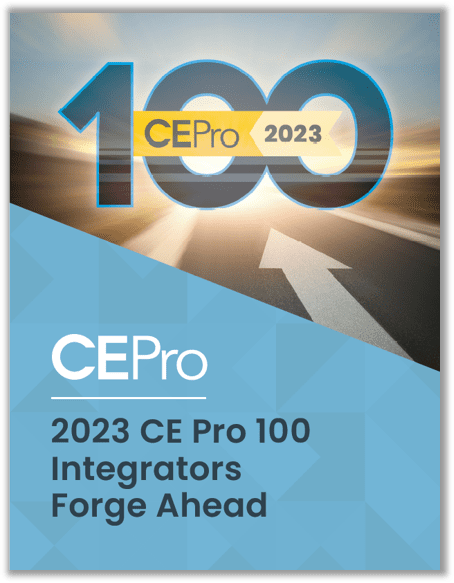 Which companies in the custom integration market made CE Pro's 24th annual CE Pro 100 list?
"There are few people who understand the custom integration business like Brian," says Wohn.
"He combines a deep technical knowledge and with a sharp business acumen, and he is highly regarded by all of our partners in North America. He is also an incredible spokesperson for our brand. He truly understands what makes Bang & Olufsen tick."
Hansen, who also serves as one of four employee-elected members of Bang & Olufsen's board of directors, believes in the strength of the company's current product line.
"We have a super strong product portfolio," he says, "which can serve any of our customers' needs. I want to work with closely with our custom integration partners to ensure that all of them are familiar with the amazing capabilities of our products, and also help to grow our network of monobrand stores in the U.S. and Canada. By building a strong network of partners, we will be better able to reach consumers and to share with them the brilliance of Bang & Olufsen."
Hansen's tenure at Bang & Olufsen began 22 years ago, in August 1997, when he joined the company as a software engineer and developer.
Much has changed in the way of technology over the last two decades, but Hansen's objectives have remained largely the same.
"Every project I've worked on is designed to streamline and simplify the user experience," he says. "That is how we define luxury at Bang & Olufsen. We place the human experience at center of technology."
To this end, Hansen has developed and maintained relationships with key integration partners including Atlona, Control 4, Crestron, Lutron, and Origin Acoustics.
He also oversaw the development and construction of a fully functional, state-of-the-art model home—dubbed "BeoHome"—which was built in 2018 inside Bang & Olufsen's Innovation Lab in Struer, Denmark. Since then, BeoHome has been used as a platform for sales, training, and testing integration capabilities.
Hansen will be joined in New York City by Aaron McCarty, retail business development manager.
If you enjoyed this article and want to receive more valuable industry content like this, click here to sign up for our digital newsletters!