Shawn Hansson, winner of the 2020 Consumer Technology Association (CTA) Smart Home Division's Leadership Award, has some blunt advice for custom electronics integrators: Brush up on your IT/networking skills and build out your service department.
Hansson, president of Logic Integration in Lone Tree, Colo., sees the future of the custom electronics industry revolving around those two key areas.
"We are becoming more and more of an IT company that happens to do AV," says Hansson. Logic Integration has been in business since 2008. The No. 48 company on the CE Pro 100 list has company has 30 full time employees and performed more than 180 commercial and residential installations in 2018, earning more than $5.4 million. Hansson says that the company's mix of commercial work helps him when working with production builders, condo developers and MDU developers on the residential side.
"Nearly every technician here needs to know networking. We have found that technicians who struggle with computer software skills are basic networking skills really struggle to grow their career," he says. That struggle is amplified by the strong economy that is making hiring skilled technicians the biggest challenge Logic Integration faces.
"Finding a skilled workforce and training them are some of the biggest challenges we face as a company. We are finding that we need to "At the same time, our remote management, remote support and service are growing each year. We are trying to double our revenue in that area every year., People want great support with fast response, and they want things fixed remotely. Our clients absolutely love that we respond to them with five or 10 minutes with communication, and that we try to get onsite within the next day if we need to roll a van.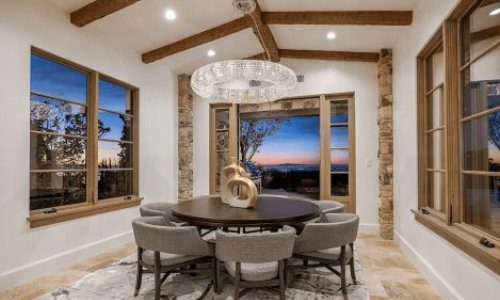 As a custom integrator, lighting is in demand. Effective communication, education and showcasing the value proposition of LED light fixtures in conjunction with integrative control systems are the keys to overcoming challenges and closing sales in this specialized market. Join us as we discuss the future of digital lighting and control with David Warfel from Light Can Help You and Patrick Laidlaw and Mark Moody from AiSPIRE.
Register Now! 
It is that sort of foresight, among other efforts, that earned Hansson the CTA honor for his contributions and accomplishments serving the consumer technology industry. Each year, CTA presents the Smart Home Leadership Award to an individual who has made significant contributions to the growth and success of the smart home industry and shows continued dedication and service to the consumer tech industry.
"I am very excited, honored and surprised to win this award," says Hansson. "I feel like there are many others who contribute more than I do. Winning this recognition is a validity to my company and for me as an individual to continue to do what I am passionate about."
Hansson says wants to bridge the gap between CTA, CEDIA and the ProSource buying group, and uses his experiences with each group to increase communication. For instance, in the area of research.
"If one group is doing the research already, there is no need to duplicate efforts," he says.
CES Enlightenment on Mass-Market Trends
Hansson estimates he spends about 10 to 12 hours per month volunteering for various committees within CTA, including the Smart Home board, but he says the time commitment is well worth it.
"You just can't be too busy to learn more. I am always reading books and industry magazines to see what others are doing what's successful and what is not working. I'm fascinated by industry trends and the specialty companies that exist in these channels. It's amazing some of the ideas people have that come from passion and believing in something which then turns into generating revenue. People come up with really cool ideas to make people's lives better and more convenient," he notes.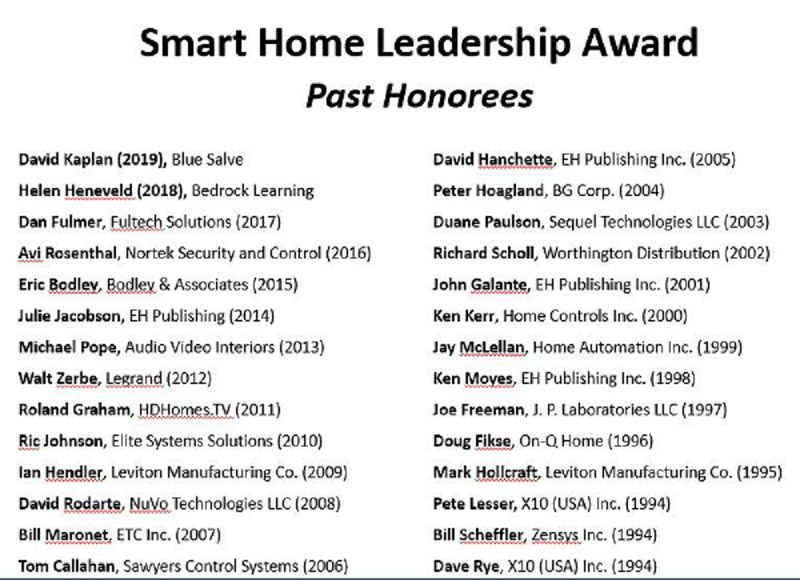 Attending CES is also key to Logic Integration's success.
"This tradeshow features some of the most cutting-edge and life-changing technology in the world. Many awesome products have come from CES, including mass-market technologies like the Ring doorbell. Being involved with CTA has allowed me to see trends in mass-market technology, how consumers use technology today and what it will be like in the future.
"With augmented reality, artificial intelligence, drones, self-driving cars, and many more including healthcare, it all impacts how we integrate homes and businesses. Much of the technology that we see at the show eventually ties in to everything else, including the home and business spaces. CTA has a huge passion for startups, which is growing very quickly at CES Las Vegas."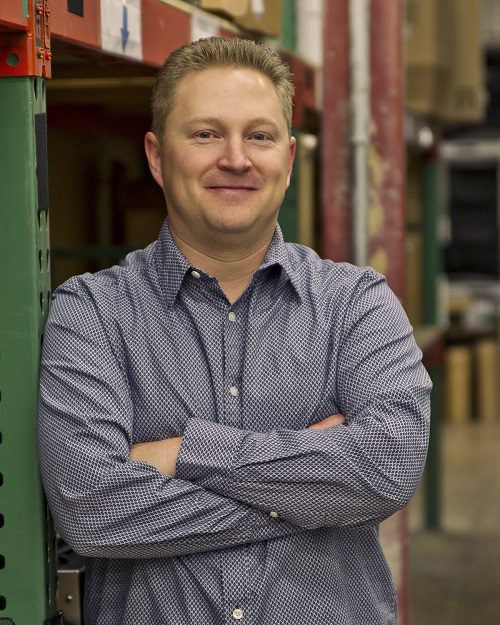 Hansson says being part of the CTA Smart Home division has been a valuable resource for his company, especially in regard to preparing Logic Integration to handle DIY technology advancements.
"CTA has been incredible resource for us to track the pros and cons of do-it yourself versus custom installation. Without this we would be blind in taking the latest trends and forecasting where things are going. The organization is also a great resource for connections. If someone in the smart home industry is looking to tie health tech into the home, there is a whole group of people specializing in smart health," he adds.
Hansson also touts the legislative efforts of CTA in terms of working on standards, tariffs, developing skilled work force, intellectual property, privacy, research, and other important topics.
Hansson will be honored at CES 2020 during the Smart Home Division Mark of Excellence Awards reception on Jan. 8, 2020. The event takes place at 6 p.m. at the Venetian Suites & Hotel, Lido 3103-3104.
"My family is still amazed that I make money doing this," jokes Hansson.
If you enjoyed this article and want to receive more valuable industry content like this, click here to sign up for our digital newsletters!