The Interactive Multimedia and Collaborative Communications Association (IMCCA) has been focused on advocating for inclusiveness within the CE space for a while now, but the association has expanded upon this mission by announcing its new Inclusion Initiative.
According to the association, the Inclusion Initiative is focused on the efforts that the unified communications and collaborations industry can take to drive towards a more inclusive world. As leaders in communication and collaboration technology, IMCCA member firms understand the importance of having a powerful Technology Stack – the infrastructure of technologies behind products. The mission of The Inclusion Initiative is to bring awareness to an equally important stack, the Inclusion STACC, representing the inclusion-focused Stories, Tech, Accessibility, Careers, and Connections behind your clients and employees.
To get more familiar with the Inclusion Initiative, here are a few common questions about the initiative itself and the role of the IMCCA as it relates to integrators:
Who is leading The Inclusion Initiative?
Anthony DeVergillo is a motivated communication professional with a focus on rare disease. He lives with Duchenne Muscular Dystrophy, a muscle-weakening disease, but he never lets it stop him from advocating for people with disabilities to be included in society. At Amicus Therapeutics, he partners with employees to unify brand, people, and message. He is also a board member of Our Odyssey, a non-profit working to empower young adults living with a rare disease through social connection.
Working alongside DeVergillo is Gary LaSasso, senior director of global IT at Amicus Therapeutics. He examines, defines, specifies, and manages the technology needed to connect scientists and specialists around the globe as they develop new therapies to treat and hopefully cure a range of devastating rare and orphan diseases. Gary is motivated by helping to create a more inclusive workplace, where software and hardware innovation levels the playing field for people living with disabilities. He looks forward to working on this initiative.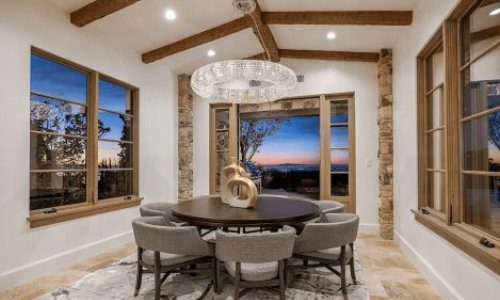 As a custom integrator, lighting is in demand. Effective communication, education and showcasing the value proposition of LED light fixtures in conjunction with integrative control systems are the keys to overcoming challenges and closing sales in this specialized market. Join us as we discuss the future of digital lighting and control with David Warfel from Light Can Help You and Patrick Laidlaw and Mark Moody from AiSPIRE.
Register Now! 
Both the IMCCA's chairman Michael Brandofino and IMCCA program manager Dr. S. Ann Earon are engaged in supporting this effort.
Why is this an important thing for the industry to focus on?
Suddenly, when the world was faced with a global pandemic, and just about everyone had to work remotely, most knowledge workers were finally on an equal plane with those who struggle making it to and working in an office. It took this global pandemic to start a technological renaissance that allowed DeVergillo and other people living with disabilities to finally feel included in society.
Inclusion should not only be considered when the world dramatically changes; inclusion should always be considered and implemented! It's as simple as that.
What are the goals of The Inclusion Initiative at IMCCA?
The group would like to see IMCCA member firms and the collaboration industry in general utilize its guideline "Inclusion STACC" in their internal and external decision-making processes.
In addition, the association feels all firms should ask themselves these five questions as a routine part of their hiring, management, and product development processes, and then examine and rate any improvements on annually:
How can this decision increase opportunities for our clients and employees to share their stories?
How can this decision lead to new technology that will allow my clients & employees feel included?
How can this decision improve accessibility for my clients and employees?
How can this decision break down career barriers for my clients and employees?
How can this decision help my clients and employees feel more socially connected?
What can outside firms do to get involved?
The association recommends designating a senior individual as the firm's Inclusion STACC coordinator, empowered to introduce the guidelines into all applicable processes. This employee can also attend quarterly IMCCA meetings to share progress and ideas.
If you enjoyed this article and want to receive more valuable industry content like this, click here to sign up for our digital newsletters!