"Death of a monster" is the title of a post that suggests the iconic Monster Cable (Monster Products Inc.) may have "passed."
The post, written by Paul McGowan of competitor PSAudio, so far has generated nearly 100 comments about Monster and its bold founder Noel Lee.
McGowan writes:
Monster Cable appears to have died. If you go to their website https://monsterstore.com/ you get a notice no one is home. With a little further investigation you find that link is from Shopify, an online store service unrelated to them*. The URL Monstercable.com doesn't go anywhere yet it is still owned by the company.

There's plenty of articles speculating what happened: how Monster Cable resorted to making their own BitCoins and failed, how they lost the Beats Headphone brand, how crazy investors tried to take over, how they're working to restructure, and so on.

I haven't any more clue as to what happened than what I have reported here in this post and, to be honest, I really don't care about the gory details.

The passing of Monster Cable is a seminal moment in our industry…
It should be noted that Monster's facebook page, with nearly 300,000 followers, has been active until Oct. 29, when the company promoted its SoundStage wireless audio system. In September, Monster touted its participation at the IFA tradeshow. Most of the reader comments posted on the page are complaints about Monster products and customer service.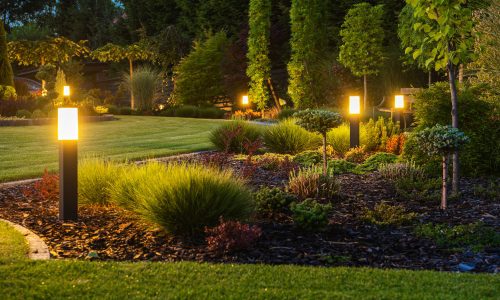 We are thrilled to present a lecture topic that delves into the connection between light and our surroundings, exploring how landscape lighting can transform a space from ordinary to extraordinary. Our keynote speaker, Janet Lennox Moyer, will share her extensive knowledge on the complexities of landscape lighting in design, commissioning, and maintenance and provide participants with the tools to identify good versus bad practices and techniques. Join us for an enlightening session that will unlock the secrets to success in landscape lighting design with one of the industry's most respected experts, Janet Lennox Moyer.
Register Now! 
Monster became famous for its premium cables (and Lee's masterful sales and marketing programs), its lawsuits against Monster Golf and other "Monster" trademarks, and its efforts to extend the brand into new categories, such as Monster ScreenClean wipes (successful), furniture (not successful) and Z-Wave home automation (showed some promise).
Most recently, the company announced a new line of Monster Smart home-automation products powered by Tuya, a tremendously popular IoT platform that is just breaking into the U.S. market. Monster was the first marquee brand in the U.S. to announce a Tuya partnership.
Monster went way off message in 2018, betting big on cryptocurrency and filing an initial currency offering (ICO). The effort was abandoned pretty quickly.
Move to a Monster Licensing Model
In January, 2019, during CES, Lee announced a new business model, "M4.0 License to Sell" that would allow other companies to license the Monster brand. It could be that Monster hasn't folded, per se, but has ceased/will cease manufacturing its own products in favor of a licensing model as outlined earlier this year:
FROM THE PRESS RELEASE, JANUARY 8, 2019:

Reinventing Monster for 2019: More Licensees, More Innovative Products

Head Monster, Noel Lee: "Conditions for mid-size companies like Monster to bring products to market are more challenging than ever. Companies of our size or even bigger have often had to close down or sell-off their trademarks, allowing the company name to live on, but not its heart and soul. Instead of following that path, we've chosen to reinvent ourselves – and the Monster soul is stronger than ever! We have invited other partners to expand our vision to broaden product categories and distribution at different price points, while continuing to develop innovative premium products."

Lee continued: "Monster's 'Always Lead Never Follow' motto has always been about developing the most innovative, technologies to create great products. With our new 'License to Sell' model, Monster will continue to do what we do best, innovate next generation products by having access to the best technologies, enter new product categories and bring products to market faster. This will enable us not only to create more groundbreaking products, but bring them to market more swiftly and efficiently on a global scale."

Monster is announcing alliances with ESI, JEM Accessories, the parent company of Xtreme Cables, ProMounts, DGL and Vanco.
For several years, companies like ProMounts have been licensing the Monster brand for adding name recognition to their own products ("Monster Mounts"). And ESI International makes Monster-branded indoor/outdoor speakers and multiroom wireless audio products.
Licensing International posted this Monster-licensing piece about Jem Accessories and its affiliated brands in January 2019:
Xtreme Cables/Jem Accessories will launch a full line of Monster HDMI cables, surge protectors, automotive accessories and other products starting this summer. The broad rollout of products follows a six-month exclusive Xtreme had at Walmart for Monster branded products (LED strips, automotive accessories), says Xtreme's Elie Chemtob. Xtreme will position the Monster brand at a premium to its own Xtreme brand cables, surge protectors and other products, which are typically opening price point items, says Chemtob.
Looks like Monster has implemented a full-on shift to the licensing model.
SEC Filing: Monster 'Requires Substantial Capital'
Monster's most recent filing with the SEC was in March 2019, declaring that financial statements from 2016-2018 included information that "should no longer be relied upon."
The filing, signed by CEO Noel Lee, also noted:
The Company's business requires substantial capital to support its operations. If the Company is unable to maintain adequate financing or other sources of capital are not available, it could be forced to suspend, curtail or reduce its operations, which would not be in the best interests of the Company's shareholders. Given the Company's current difficulties in raising additional capital, the Company has limited resources which are necessary to maintain the operations of the Company's business and the requirement of the Company to divert any capital away from the operation of its business would have a material adverse effect on the Company's operations and financial results. As a result the re-audit of the above referenced financial statements involves undue hardship on the Company at this time. To the extent the Company decides to register its securities under the Securities Act of 1933, as amended (the "Securities Act"), have a class of securities registered under Section 12 of the Exchange Act and/or have its securities listed on a national securities exchange or over-the counter quotation system, the Company will file the restated financial information for the affected periods to the extent required under the Securities Act, the Exchange Act, the rules and regulations promulgated thereunder and/or the applicable rules of any national securities exchange or any over-the-counter quotation system.
CE Pro has reached out to a couple of Monster Products execs and will update any news as it becomes available.
UPDATE: Comment from 'Little Monster' Kevin Lee, "Fully alive, kicking and fighting a strong fight in a tough industry."
UPDATE 2: monsterstore.com is back up.
*In fact, Shopify is the e-commerce platform that has powered MonsterStore.com.
If you enjoyed this article and want to receive more valuable industry content like this, click here to sign up for our digital newsletters!