Stewart's Balon Borderless Screen Seems to Float; Now with LED Backlighting
Stewart Filmscreen will show a new version of Balon Borderless video projection screen at ISE 2018, now available with an LED kit for backlighting.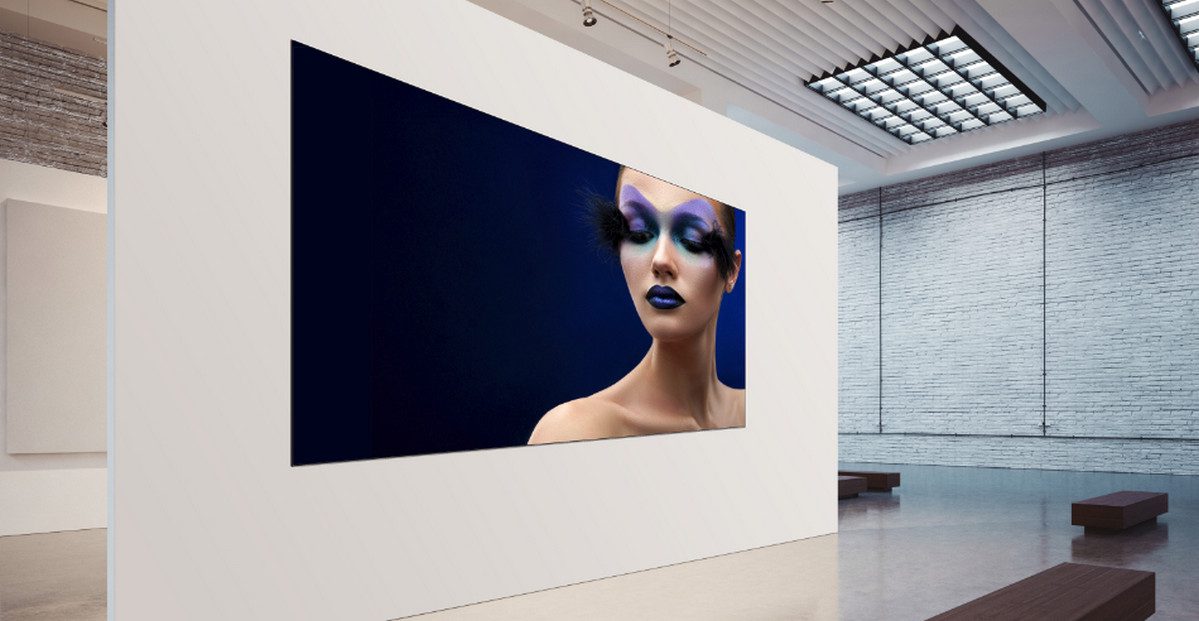 At ISE 2018, Stewart Filmscreen will demonstrate the Balon Borderless video projection screen that was introduced to the residential market at CEDIA 2017 … and then some.
Already, the contemporary screen presents a "floating-image" appearance, thanks to an architecture that lets the screen material wrap around the beveled frame. The end result is all image – no visible edge, border or masking around the screen.
At ISE the company will introduce an LED Light Kit that provides backlighting for the screen
Balόn Borderless utilizes Stewart Filmscreen's EZ-Mount Bracket and Telescoping Wall Mount Systems to expedite installation and ensure a consistently level image. The screen is only 0.97-inch (25 mm) thick, or 1.10 inches (28 mm) — if back bracing is required — and offers a "ompletely smooth side profile without any visible puckering or scalloping," according to the company.
Balón Borderless is available with most of Stewart's film materials, including acoustically transparent options that enable placement of speakers behind the screen.
"A borderless screen has to be perfect," says Stewart CEO Shannon Townley, "and we're introducing even more design details to Balόn to make it look impeccable – whether it's lit up or not in use."