There are so many factors to consider when specifying an AV system, so it is tempting to "save time" by buying speakers from big name companies or house brands of your favorite distributor. Additionally, their speakers seem to be cheaper by the unit. You may be saving a little time because it's convenient to order them, but you are costing yourself way more in the long run.
At first glance, all loudspeakers seem to have similar specs: frequency response, max SPLs, coverage angles, etc. All seem to be in the same ballpark, but there is a lot more to the story. Most loudspeaker companies tend to publish data that they have internally generated, and usually it is VERY generous.
The most reputable companies use third parties to generate data for tech sheets and include graphs and polar plots, so you can see they are not fudging the data. So why do companies hide the data? Because it costs you time and  money to correct their deficiencies when you buy a speaker from them for a project.
How to Make More Educated Purchases on Loudspeakers
Coverage is obviously a very important metric for any distributed audio system, but it is a mistake to rely on printed coverage angles when making speaker purchases without actually checking the polar plots. Again, many companies publish data that exaggerates their speakers' performance.
(A note on coverage – when possible, use pendant style speakers in open ceiling applications. They offer the most consistent, broad coverage and the height can be dialed in for optimum audio distribution).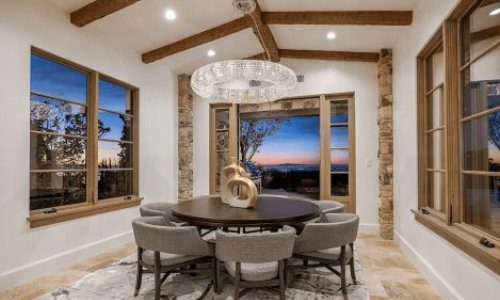 As a custom integrator, lighting is in demand. Effective communication, education and showcasing the value proposition of LED light fixtures in conjunction with integrative control systems are the keys to overcoming challenges and closing sales in this specialized market. Join us as we discuss the future of digital lighting and control with David Warfel from Light Can Help You and Patrick Laidlaw and Mark Moody from AiSPIRE.
Register Now! 
An EASE model will highlight significant shortcomings with some speakers. Oftentimes, you will have to install more of the cheaper speakers to get the same coverage. This costs time during specification and install AND money for the extra speakers bought to get the same coverage.
Not only do you have to install more substandard speakers, each speaker you're buying could take longer to install. Some even require the addition of a separate back box or other accessories that are not included with the speaker. Better quality speakers most often come with everything you need for general applications and are ready to wire and install directly from the box.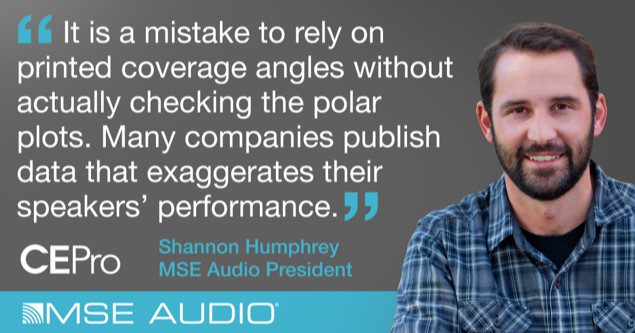 Also, do not overlook the speaker mounting system when making a purchase, either. Quality speakers offer much faster mounting times, for example, some ceiling speakers have four mounting screws, when others offer two, so you are spending twice the amount of time tightening the mounting system.
Manufacturers love to offer separate back boxes because they are much cheaper during the certification process. They can offer an approved back box that fits multiple speakers without paying for certifications for each speaker offering, but it takes longer to for you to install them. SO, your labor is making up for their cost-saving efforts, eating into your likely busy work schedule just for buying one of these speakers.
Additional Thoughts When Buying Speakers
A little research into buying speakers could really help your bottom line, not to mention improve the sonic quality of your finished product. Remember: 1) Don't trust published data unless it is independently verified; 2) Poor coverage angles lead to the need for more speakers and longer install times; and 3) Good speakers come with all of the accessories you will need and each unit installs quickly.
Shannon Humphrey joined MSE Audio in 2020 and serves as president for its seven brands — SoundTube Entertainment, Soundsphere, dARTS, Phase Technology, Induction Dynamics, SolidDrive and Rockustics.
Before joining MSE Audio, Shannon spent four years in the Marine Corps where he was a member of the Silent Drill Platoon and served a combat tour in Iraq as an infantry squad leader. After enlistment, he served as a patrol Sergeant and tactical team (SWAT) Team Leader at a Kansas City area police department. During his police tenure, he served as a Street Crimes Detective, Firearms Instructor and Academy instructor.
Shannon is a father of three and has a bachelor's degree in Business Management. He now follows his passion for audio, learning and problem solving while continuing his education.
If you enjoyed this article and want to receive more valuable industry content like this, click here to sign up for our digital newsletters!