One of the most underappreciated and misunderstood aspects of home audio is acoustics. Harman Luxury Audio Group, a leading research and manufacturer company, shared its conclusions on the topic of placing subwoofers into home environments during its CEDIA Expo 2019 TechTalks session. 
Kevin Voecks, acoustic technologies manager and Kevin Kent, field applications manager for Harman Luxury Audio, discussed a range of issues related to the problems and best practices involved in the placement of speakers and subwoofers in home spaces. 
Voecks, one of the world's most acclaimed loudspeaker designers, reluctantly admits that as speaker manufacturer, the environmental impact of a room plays a key role in how a system performs.
"At low frequencies it's more really about the room than it is about the loudspeaker. I say that as a loudspeaker manufacturer. The speaker needs to have plenty of clean, undistorted output as a subwoofer, but below what is called the Schroeder frequency in the few hundred hertz range. It's really about the room; the placement of the subwoofers and the location of the listeners that determines everything" notes Voecks.
"So, you just can't randomly place subwoofers and expect because they are long wavelengths [low frequencies] that you'll get great performance."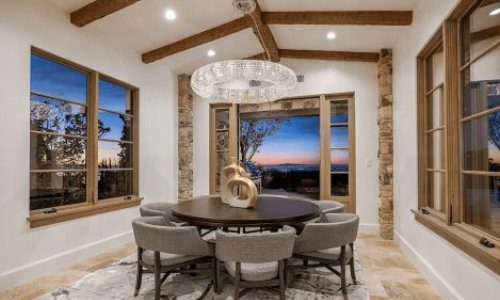 As a custom integrator, lighting is in demand. Effective communication, education and showcasing the value proposition of LED light fixtures in conjunction with integrative control systems are the keys to overcoming challenges and closing sales in this specialized market. Join us as we discuss the future of digital lighting and control with David Warfel from Light Can Help You and Patrick Laidlaw and Mark Moody from AiSPIRE.
Register Now! 
Speaker Placement Dos and Don'ts
As the discussion unfolded, Voecks and Kent explained some of the support mechanisms that are available to integrators. 
A few of these solutions Voecks pointed out include Harman's new Soundfield Management 2 Low Frequency optimization, room EQ and correction software for subwoofers tool, and the CEDIA Designer system configuration software tool.
Moreover, Voecks emphasized the system design support that Harman offers through the expertise of Kent to help dealers optimize their installations before the first cable is pulled.
Voecks says that it is important for integrators to utilize these tools due to the popularity of immersive audio. He comments that CEDIA Designer will help integrators to choose the proper amplification, as well as the proper placement of speakers to help music and movies sound more realistic.
Reiterating some of Voecks' points Kent says speaker location is a priority in order to ensure the best possible performance.
"As Kevin [Voecks] had mentioned, speaker location is huge. One thing we found in a lot of our fieldwork is the angle of the speaker toward the listening position. When you are off-axis from a speaker it has a different frequency response," adds Kent. 
"If you are 60 degrees and even further off-axis from that it is really key to have good frequency response beyond the axis of the speaker. I've seen just recently in these immersive audio systems it just makes a world of difference in the imaging and having the speakers disappear where they should [in the soundfield]."
Dealers can learn more about Harman's acoustical research and installation training, which includes best practices from a wealth of content that Harman Luxury Group and the rest of the Harman brands offer, online.  
Kent concluded the discussion by stating that if dealers implement Harman's best practices and utilize the design tools that are available to them, then they can install systems that rival the best commercial theater facilities.
"Absolutely, if done correctly; if it's acoustically treated. There are a lot more to take into account than just the speaker system itself … it's the entire environment," Kent comments.
"But yes, if done correctly, you should have a system that is better than most commercial theaters."
If you enjoyed this article and want to receive more valuable industry content like this, click here to sign up for our digital newsletters!