Sonos has announced that integrators can now add a second Sub to their home theater setups when the subwoofers are paired with an Arc, Beam, Playbar, Playbase soundbar or its Amp product.
According to the popular audio company, the ability to add a second sub has been a frequently requested feature by its professional installation partners. Having a second subwoofer Sonos explains adds more low frequencies for users that want more bass in their systems, and Sonos underscores the option serves as a nice upgrade for larger home theater rooms to better immerse listeners in sound.
Sonos also points out that when the TV is off the music and anything that someone would stream will benefit from the added bass of a second subwoofer.
Sonos comments the capability to add a second Sub is available in its Sonos S2 app for home theater setups. Sonos emphasizes that one of the subwoofers in the setup will need to be a Sub (Gen 3), which provides the added processing power to host a second sub. This software update will roll out in app stores on December 8.
Sonos adds that integrators will need to make sure their clients have the latest version of its S2 app to unlock this feature.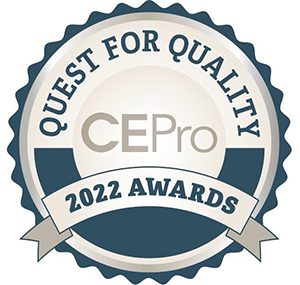 CE Pro urges integrators to recognize their suppliers that go above and beyond to deliver premium support and service. Cast your vote today to recognize the services (not the products) from your favorite manufacturers and distributors.
Cast your vote today!