The trio of subwoofers, the CSIW SUB28, CSIR SUB, CSIW SUB10 and the CS 500W sub amplifier, offer integrators a wide variety of room-friendly audio system design solutions.
The CSIW SUB28 is a premium in-wall sealed cabinet subwoofer with dual 8" high performance drivers capable of delivering detailed low frequency performance. Equipped with heavy duty nylon dog-ears, and a magnetic small perforation grille, the CSIW SUB28 can be used in both new construction and retrofit applications. Versatile and easy to install, the CSIW SUB28 is a cornerstone of hidden audio system design.
The CSIR SUB is an in-room subwoofer offering a stylish choice among several highly versatile solutions. Designed to provide ultimate placement flexibility, the sub can slide under furniture, fit neatly in a corner, or hang on a wall with the included bracket mounting system. Measuring 15.75" W x 15.75" H x 4.75" D, the sub can be stood upright or placed on its back. The 10", high performance shallow driver offers deep and resonant bass, well beyond what one would expect.The use of integrated IsoAcoustics isolators provide even more clarity and focus, allowing the subwoofer to perform at its best. Featuring the renowned PSB sonic signature, it is well suited for either music or home theater.
The CSIW SUB10 is a new construction in-wall subwoofer that was created to isolate the sealed cabinet from the drywall, as well as minimize the protrusion of the grille from the surface of the drywall. The unique design allows for a wide range of applications, as it couples the subwoofer cabinet to the stud beams and allows the grille to accommodate various wall thicknesses. A high excursion, shallow driver delivers bass response that is both precise and plentiful.
To make application of these subwoofers even easier, PSB has developed the complementary CS 500W, a premium 500-watt digital subwoofer amplifier designed to deliver ample power for up to two PSB passive subwoofers simultaneously. The built in DSP is capable of being calibrated to several selectable EQ settings as well as containing profiles tailored for the PSB subwoofers. A built-in limiter circuit filters the incoming information and keeps it from driving the subwoofer beyond safe operating parameters. It can be powered up by several means including signal sensing and 12volt trigger. A rack mount kit enables the subwoofer amp to be mounted into a 1U rack space. The perfect balance of aesthetics, functionality, and high performance, these innovative solutions can be combined to help professional integrators create seamless, immersive audio environments. All three subwoofer models are voiced to deliver tight and detailed bass response and are comfortable reproducing the most demanding home theatre and music tracks. Neither the custom installation feature set, nor sonic quality have been compromised. Like everything produced by PSB, consistent sound quality that is natural and lifelike is at the heart of these products.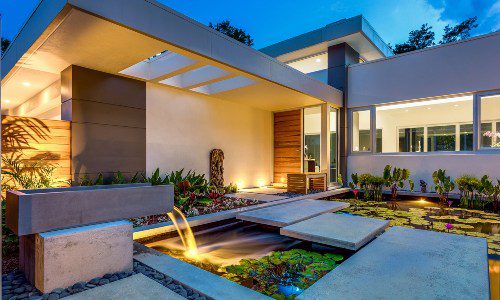 Landscape and architectural lighting create a magical and elegant ambiance for homeowners. The outdoor lighting industry has always been a phenomenal one and continues to grow in popularity. Now is the ideal time to learn more about this rapidly growing and highly profitable industry. Join our panel of esteemed lighting experts that will dive into why it's time for integrators to rethink their role in the outdoor lighting industry.
Register Now!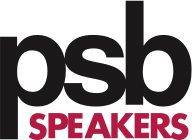 If you enjoyed this article and want to receive more valuable industry content like this, click here to sign up for our digital newsletters!