These sleek on-wall speakers can be oriented either vertically or horizontally and used as front left, right, center or surround channel speakers.
Today's home audio applications demand solutions that traditional designs are simply not able to fulfill. Regardless of the installation however, PSB believes performance should never be compromised. The Performance Wall Mount Series consists of 3 models — PWM1, PWM2 and PWM3. All models feature easy installation, simple elegant design, and of course, PSB's renowned natural sound.
Interior designers, architects, builders and system integrators will appreciate the elegance and highest performance levels offered by the Performance Wall Mount Series. The entire PSB family of products are tonally balanced providing the flexibility to seamlessly mix and match between on-wall, in-room, in-ceiling and in-wall PSB models to suit the specific requirements of each application.
The slim profile of the PWM models allow them to hug the wall and maintain a minimal visual presence. Their clean and simple lines complement virtually any design aesthetic. Each of the PWM models is only 3 1/2" deep and 6 1/2" wide and measure 28", 36" and 48" long for the PWM1, 2 and 3, respectively.
For the PWM Series, PSB developed new 4" woofer and 3" midrange drivers employing four-layer voice coils with powerful magnets and carbon fiber cones for exceptional detail, low distortion and superior power handling. The new proprietary 1" titanium dome tweeter is ferrofluid cooled and features a Neodymium magnet for high sensitivity and power handling. A wave guide on the front of the tweeter helps match the response of the tweeter near the crossover point with the woofer for a seamless transition.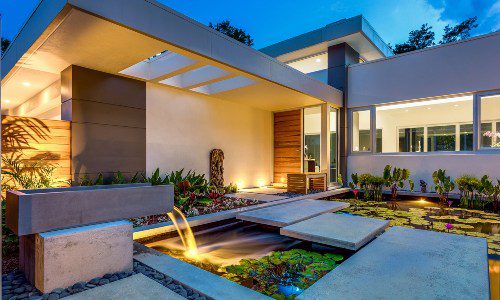 Landscape and architectural lighting create a magical and elegant ambiance for homeowners. The outdoor lighting industry has always been a phenomenal one and continues to grow in popularity. Now is the ideal time to learn more about this rapidly growing and highly profitable industry. Join our panel of esteemed lighting experts that will dive into why it's time for integrators to rethink their role in the outdoor lighting industry.
Register Now! 
A mounting bracket is included with each model and the Satin White or Satin Black finish with a soft magnetic, cloth grille complements any décor. While these models provide a visceral home theatre or music experience on their own, PSB's in-wall subwoofer options with matching amplifier can be employed should additional bass performance be desired.
"Following up on our long-time success of the PSB W1 on-wall, the Performance Wall Mount Series was conceived based on direct feedback we have received from the CI marketplace", commented Joe de Jesus, Lenbrook's Product Manager for Custom Installation. "Whether as part of a complete on-wall system, a basic TV application or as an on-wall center channel solution with floor standing speakers; the PWM models deliver legendary PSB sonic performance coupled with aesthetic and install cues desired in today's applications." Beyond the visual appeal and ease of application is a sonic performance which lives up to the PSB heritage. The three-way design of each model incorporates newly-designed drivers and a bass reflex cabinet design that feature consistent sound quality that is natural and lifelike. Final voicing was performed by PSB founder and speaker industry icon, Paul Barton, at Canada's famed National Research Council. The PWM's deliver wide and constant dispersion, tonal balance and bass extension of a truly refined loudspeaker many times its size.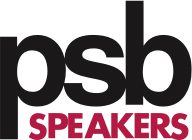 If you enjoyed this article and want to receive more valuable industry content like this, click here to sign up for our digital newsletters!