Porsche Design Unveils Special Edition $4,750 911 Soundbar
With a limited run of only 500, the Porsche Design 911 Soundbar is made from an actual rear muffler and tailpipe of a Porsche 911 GT3.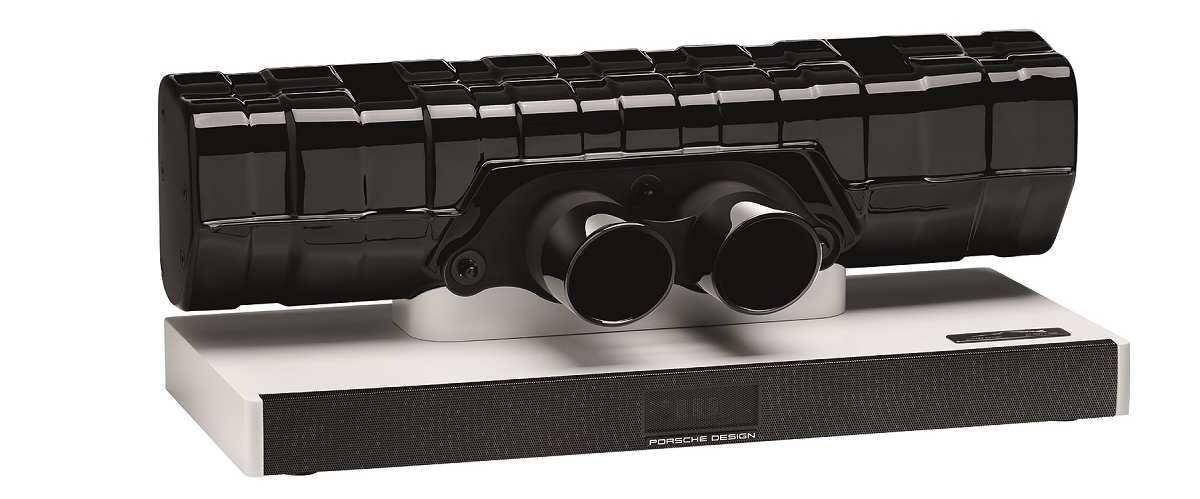 Integrators who have clients who are both audio and sportscar enthusiasts might want to line up for this… Porsche Design Studio has announced the new 911 Soundbar Special Edition aimed at audio enthusiasts who (literally) want to bring a piece of the high-performance automobile into their living room.
That's because the soundbar is actually made from an original rear muffler and tailpipe trim of a Porsche 911 GT3 car. The unit, which is billed as bringing "sports car sound for your home" by the famed Stuttgart, Germany-based company, will have a limited edition run of only 500 units and is priced at $4,750.
The 911 Soundbar offers a high-end 2.1 virtual surround sound system with Dolby Atmos, 300 watts of power and 4K-compatible HDMI connections. It also features Spotify Connect and built-in Chromecast for streaming audio. Multiroom synchronization allows multiple 911 Soundbar Special Editions (or other multi-room-compatible devices) to connect to each other over a single network and play the same music at the same time.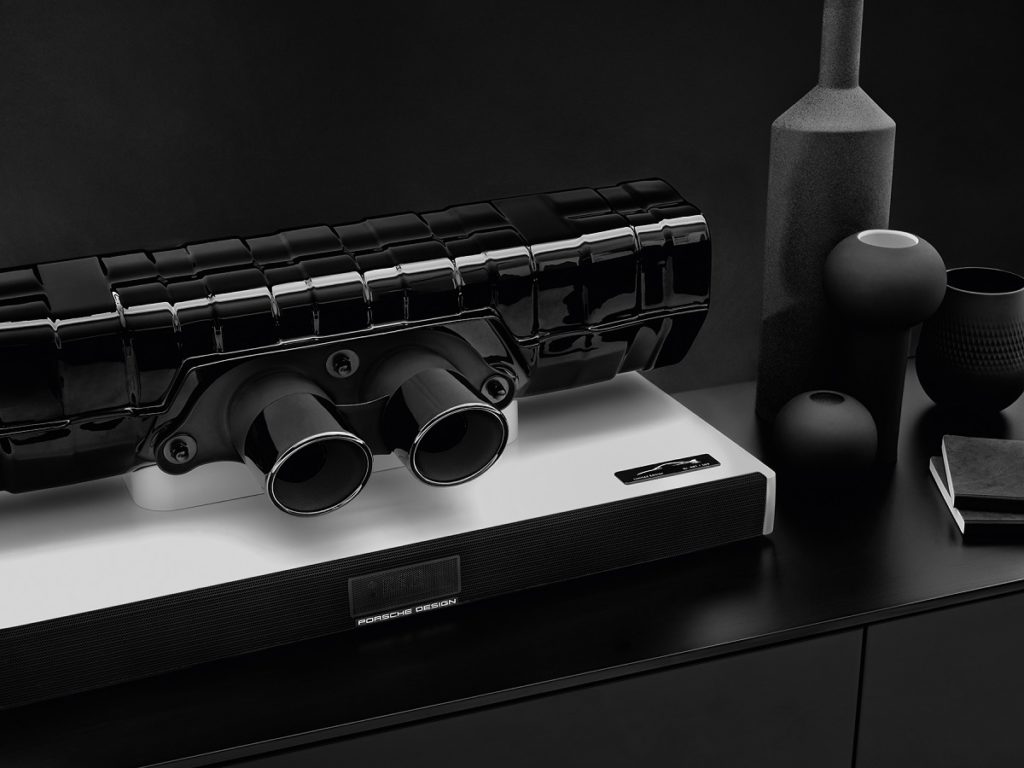 The unit touts unique design with hand-finished genuine vehicle parts as an original Porsche product that is "Made in Germany." The 911 Soundbar offers a striking color combination, white housing and high-gloss/black matte rear muffler and tailpipe trim. In addition, each soundbar features a limited edition number plaque.
The Porsche Design 911 Soundbar Special Edition ($4,750) will be available in the U.S. at Porsche Design Stores, selected authorized Porsche dealers and online at www.porsche-design.com in December.
Needless to say, integrators with clients who own a Porsche automobile currently should be top of mind prospects for this one-of-a-kind product. Porsche Design Studio is no stranger to many integrators. The company is the designer for the gigantic C Seed's 201 outdoor television, which is engineered to integrate into marine environments. That product debuted back in 2018.