DALI Phantom Series – Custom Install Speakers
The enjoyment of music and home theatre is the cornerstone of everything that DALI does.
Content from our Sponsor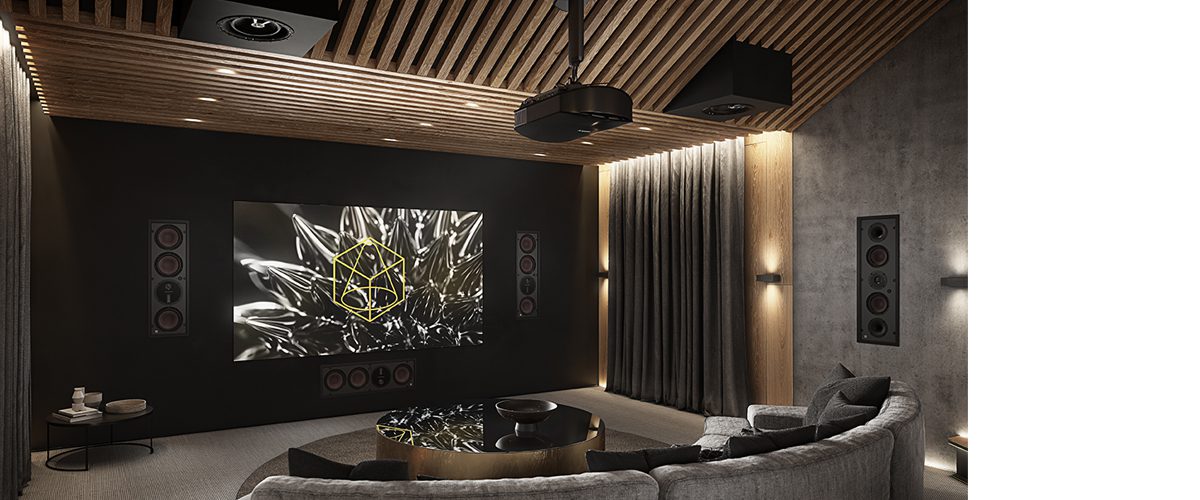 We know that finding space for traditional boxed speakers is impossible or undesirable in many cases yet there is a clear need for high quality music and home theatre enjoyment even if the speakers have to be discreetly hidden away. At DALI, our aim is to offer the possibility of having the traditional, highly acclaimed DALI boxed speaker sound quality without having to give up valuable room real estate.
DALI's Custom Install speaker range, the DALI PHANTOM, now offers more ways than ever to place speakers discreetly in ceilings or walls. DALI PHANTOM S series is the choice for no compromise in-wall audio. The PHANTOM M features many of the virtues from our reference PHANTOM S series in a more compact size. The PHANTOM H series offers the best in compact, square in-wall speakers while the workhorse of the range is the PHANTOM E series, the perfect choice for in-ceiling applications.
Dali Phantom Features
The DALI PHANTOM Series in-wall/in-ceiling speakers are built around many of DALI's traditional speaker virtues including a wide-dispersion design. This entails an off-axis optimisation of the audio reproduction to ensure that the listener will have a large sweet spot where the soundstage is perfect, but also that the sound received when away from the sweet spot is still of a very high quality. The dogleg mounting system makes installing PHANTOM speakers quick and easy while the very thin magnetic front grilles integrate almost seamlessly into any home environment.
SMC
Advanced Soft Magnetic Compound (SMC) makes up the heart of the magnet motor system, where it reduces colouration and distortion to a minimum compared to conventional drivers.
The PHANTOM S Series, comprised of three models, provides the ultimate in performance when it comes to custom install loudspeakers, offering a no-compromise, fully enclosed, in-wall audio solution. These EISA award winning reference class speakers really stand out from the crowd, featuring solid MDF front baffles, ultra-slim cabinets, SMC and DALI's renowned wood fibre cones made from a mix of paper pulp and wood fibre that helps reproduce every micro detail in the signal clearly. The rotatable hybrid tweeter module in the PHANTOM S series is the perfect high frequency solution, as it combines a soft dome tweeter with a ribbon tweeter. This ensures an amazing rendering and dispersion of the high frequencies that outperforms other tweeter technologies.
The Phantom M Series slim and versatile in-wall speakers are ready to go, no backbox needed. The PHANTOM M-375 and M-250 feature proven technology and many of the virtues from our reference PHANTOM S series. The PHANTOM M series presents a more compact appearance at a more affordable price point. The M series offers spacious, room-filling sound without physically dominating your living space.
The Phantom H Series is comprised of four square in-walls models. Featuring custom designed DALI signature wood fibre woofers and an oversized high-grade tweeter, the H series offers true full range performance without the necessity of adding a subwoofer for bass support.
The Phantom E Series is comprised of four in-ceiling models. Like all DALI Phantom speakers, they feature a very robust build quality. Their superb sound quality is due to the angled custom designed polypropylene woofer which can be adjusted for "sweet spot" orientation, resulting in better sound distribution. This also means that less speakers are needed to cover a room. Their polypropylene cones are more resilient to humidity than the wood fibre cones, making the placement of E-series speakers more flexible; add them in covered outdoor settings or bathrooms.