A New Generation: All New Sonance Landscape Series
Sonance does it again with the introduction of yet another first-class Landscape Series product line, maintaining its position at the top of the industry in outdoor audio.
Content from our Sponsor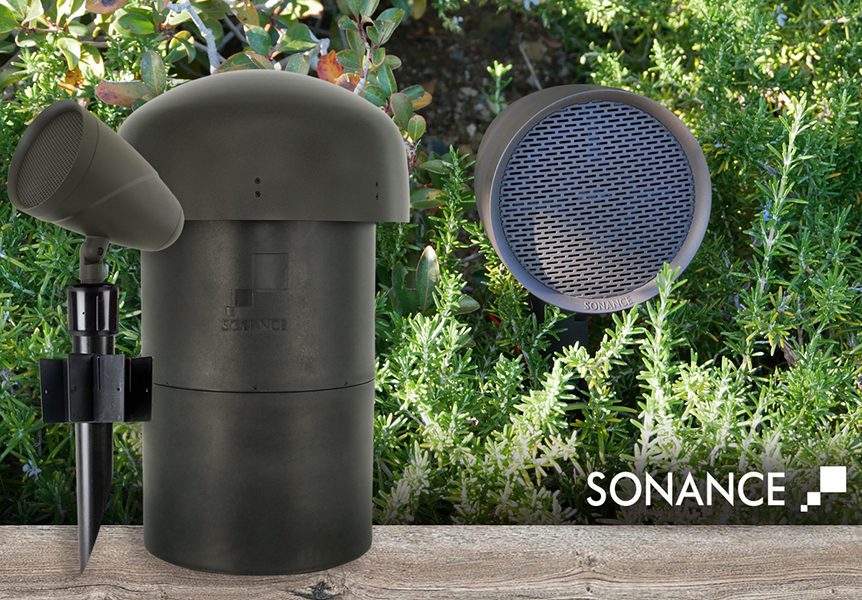 Sonance is the dealer's choice for landscape audio and has lead the category as an industry expert. From the pioneers of performance landscape audio comes the next generation of SLS speakers and subwoofers. Redesigned and engineered for ultimate performance in any outdoor space, new SLS paves the way for bespoke premium outdoor audio. Strategically placed satellite speakers and subwoofers encompass the perimeter of the property, directing the sound toward the listening areas. The result is breathtaking performance with detailed playback at any volume, perfectly blanketed about the landscape.
Designed using performance features borrowed from Sonance Professional Series and Visual Performance Extreme, Sonance Landscape Series boasts a completely immersive and flexible performance-driven outdoor experience. With the introduction of the Sonance Laminated Core Transformer and adjustable tap, Sonance Landscape Series speakers and subwoofers can now be configured for 70V/100V or 8 Ohm system designs, allowing flexible output to cater to specific listening zones and a completely customized system configuration. Set to 8 Ohm, the SLS system can be easily scaled down for intimate patio applications with powerful output and crisp fidelity, even at low volumes. The ability to adapt the system for 70V/100V applications allows for larger scale systems that require greater area coverage, making this newly engineered Sonance Landscape Series a truly versatile solution for the discerning ear in any landscape.
Not ones to lose sight of aesthetic design, Sonance ensures that new SLS Sats and Subs maintain a superior landscape aesthetic with their discreet design and durable finish. SLS satellite speakers have a new wide dispersion grille pattern for optimum acoustic performance and a durable mounting knuckle for secure positioning. With flexible mounting and staking applications and in-ground subwoofer design, the system blends into the terrain along walkways, tucked into planting beds, mounted up in the trees, and anywhere else audio needs to reach. Sonance Landscape Series continues to push outdoor audio performance and aesthetic to the next level and is now available for order through your local Sonance representative.