Among the many new product introductions during its CES 2021 press event, Sony announced its new Bravia XR series of televisions.
Sony says the foundation of its new Bravia XR televisions is the inclusion of its Cognitive Processor XR. Sony explains this new processing engine employs a new method to processing AV content that replicates the way people hear and see.
The company's Cognitive Processor XR divides the screen into zones and detects where the focal point is within the picture. This approach is said to exceed standard processing that analyzes elements such as color, contrast and detail by cross analyzing several elements at once just like the human brain.
Analyzing the audio side of the AV equation, the Cognitive Processor XR finds the position of sound on the screen and matches the audio to that location. It also up converts any audio to 3D surround sound to deliver an increased level of realism.
"Sony's goal is to offer viewers the best and most immersive experience—authentically delivering the creator's true intent," comments Mike Fasulo, president and chief operating officer, Sony Electronics North America.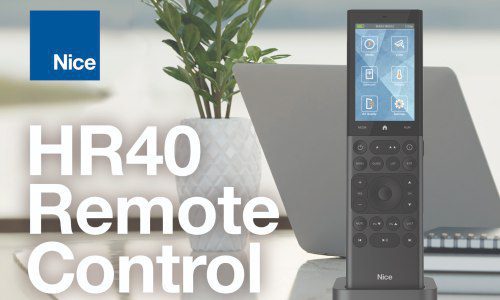 Remote controls continue to evolve at a rapid pace. The days of integrators providing remote controls simply for the TV have migrated to full home automation control of lights, shades, security, HVAC and audio/video in a single form factor. Join this free one-hour CE Pro webinar to hear from a panel of experts who will delve into finding the right remote that can effectively control all the subsystems in a home and empower consumers to customize the solution, while at the same time allowing integrators balance their service requirements.
Register Now! 
"Our new BRAVIA CORE technology and the XR lineup takes the industry to the next level with powerful, cinematic experience, enabled by the world's first TVs with cognitive processors."
2021 Sony Bravia XR Series TV are are Loaded with Features
Building upon the power of the Cognitive Processor XR, the Bravia XR line of products also incorporates Sony's BRAVIA CORE technology. Developed in collaboration with Sony Pictures Entertainment (SPE), all new Bravia XR models provide a selection of SPE content titles, including the largest available collection of IMAX Enhanced movies.
The product line also provides Google TV to bundle a range of entertainment apps into a single operating systems.
Other key parts of the 2021 product line include HDM1 2.1 ports to support features such as 4K at 120Hz, and the VRR, VLLM technologies to improve the gaming experience of console game systems.
Other features include voice control and smart speaker functionality; Sony's Neflix Calibrated Mode, and IMAX Enhanced.
Taking a look at some of the products within the 2021 Bravia XR series of televisions include:
MASTER Series Z9J:
Available in a choice of either a 75- or 85-inch screen size, the Z9J line includes a Full Array LED panel, XR Triluminos Pro, XR Contrast Booster and XR 8K Upscaling.
The MASTER Series Z9J also offers Sony's Acoustic Multi-Audio technology to provide users with surround sound with accurate sound positioning.
Sony adds the TVs also support Dolby Vision, Dolby Atmos, and the MASTER Series Z9J offers NextGen TV (ATSC 3.0) compatibility.
MASTER Series A90J OLED TVs:
This product line is available in 55-, 65- and 83-inch screen sizes.
These televisions offer the features outlined earlier, including the Cognitive Processor XR, Netflix Calibrated Mode, voice control, NextGen TV (ATSC 3.0) and XR Motion Clarity.
Sony points out the MASTER Series A90J also incorporates its XR OLED Contrast technology that adjusts brightness for higher peaks in glare and deeper black shadows.
Additionally, the line of products offers Calman Ready to support calibration, and XR 4K Upscaling.
A80J OLED TVs:
Available in a choice of 55-,65-, and 77-inch screen sizes, the A80J OLED line of products incorporate XR OLED Contrast technology and XR Motion Clarity.
Other features built into the line include Sony's Acoustic Surface Audio+ technology, as well as Google TV and voice control with Alexa and Google Assistant.
The A80J OLEDs provide Netflix Calibrated Mode, IMAX Enhanced, Calman Ready, and NextGen TV (ATSC 3.0) compatibility.
Moreover, the A80J provides HDMI 2.1 compatibility, XR 4K Upscaling, and Sony's Minimalist one slate industrial design.
X95J Series:
These 4K LED TVs are available in 65-, 75- and 85-inch screen sizes.
Sony points out the X95J provides features such as Cognitive Processor XR, X-Wide Angle viewing to maintain color vividness, Acoustic Multi-Audio, X-Anti-Reflection, Full Array LED, XR Triluminos Pro and XR Contrast Booster.
In addition, the TVs provide 4K Upscaling, NextGen TV (ATSC 3.0 compatibility), Netflix Calibrated Mode, IMAX Enhanced, and Calman Ready.
X92 Series:
This 4K LED line of products offers a number of screen sizes ranging from 50 inch to 100 inch.
Offering many of the same features as the X95J Series employs HDMI 2.1, Acoustic Multi-Audio, XR Motion Clarity, and XR 4K Upscaling.
The company adds the TVs support Dolby Vision HDR and Dolby Atmos object-based surround sound.
Additionally, Sony notes the X92 series features its Ambient Optimization that automatically adjusts pictures and sound based on the TV's surrounding room environment.