Smart-Things Shows Flexible iPad Wall Mount Solutions at InfoComm 2018
The company's latest sDock and sDock Fix iPad wall mount solutions give integrators even more iPad mounting options.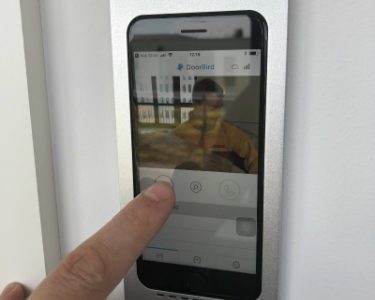 Mounting solutions are rarely lauded for their design. But the Smart-Things InfoComm 2018 booth displayed an iPad wall mount that's pivotable, lockable, comes in all iPad sizes, and, most importantly, complements the iPad's minimal design.
"We tried to make them very slim," says Smart-Things CEO Thomas DeTemple in the video above. "It can take every iPad because of the soft pads on the inside that allow for different iPads to [fit snugly]."
While smart-things mounts were on display at InfoComm, they can also be used in residential installs to mount iPads for control around the home. The mounts can fit any size iPad—a big headache relief for integrators installing mounts for iPad control.
This series of mounts come with:
USB cable 1,50m (USB micro > USB A).
Key lock with 2 keys.
Mounting disc for pivotable mounting.
More From Smart-Things
We have created a sleek and stylized iPad wall mount – docking charging system for iPads and other mobile devices in the design tradition of Apple.

Our mounts are additive and don't detract from the inherent beauty of the iPad's themselves; yet they are easy to install, lockable, and feature simple cable management.

Our original sDock series featured the first sleek iPad wall mount docking/charging system for iPads' where an "in frame" photo appears when the iPad is removed from time to time.

The original sDock is pivot able to accommodate both landscape and portrait mode, is lockable and has easy cable management. In the interim we have developed both the sDock Fix and sDock Nano for permanent installations.

Everything we create is driven by a refined design aesthetic, ease of installation, use and optimal functionality.

The series is in use globally in a variety of commercial – industrial, residential, hospitality, medical, mobile and maritime environments.

One large corporate user has over 300 sDocks outside all of their conference rooms globally running meeting room software.