Security Focused Adept Audio Now Available
Available through a number of distributors that serve the security industry, the new audio company Adept Audio has recently launched.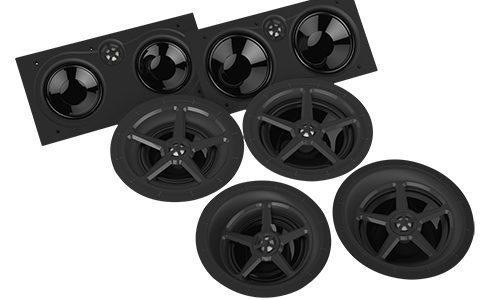 Long-time, consumer-audio industry veteran Keith Marshall is back with a new company: Adept Audio.
Servicing the security market's growing appetite for audio solutions, Marshall recently introduced the new audio company, which is a sister brand of Origin Acoustics.
"We're excited to launch our new brand," states Marshall, president of Adept Audio.
"Security installing dealers will immediately understand our focus is on sonic performance, industrial design and ease-of-installation. Given this, we believe Adept is a smart business offering for installing dealers, putting great sounding, well designed and easily installed speakers right at their fingertips with local stock to pick up from their Adept distributor."
Adept Audio Provides Security Dealers with a Choice of Products
The Las Vegas-based manufacturer says regardless of whether the homeowner is streaming audio from services like Apple Music, or high-resolution content from TIDAL or Qobuz, its product line is able to deliver the resolution and dynamics necessary to create a fun listening experience.
Adept Audio states that it engineers its products in-house, including its industrial designs, which features elements developed to separate its product line from other speaker companies.
Some of the integrator-friendly features built into the product line include the company's Adept Trim-Ring. This tool-free in-ceiling mounting system is said to safely facilitate the installation process for dealers.
The new Jeremy Burkhardt brand provides dealers with a choice of home theater, whole-house audio and indoor/outdoor speakers.
Adept Audio emphasizes it also offers integrators protection through its strict, Adept No-Internet Sales Policy, and it notes that it has on retainer, an IP law firm to protect the brand's legal rights against, "unscrupulous" Internet sellers.
Some of the distributors dealers can find the Adept Audio product line at include:
ADI
CE Supply
Cybersmart
Lone Star Systems Supply
Norfolk Wire & Cable
Petra Distributing
Specialty Marketing
Worthington Distribution
More news from Jeremy Burkhardt's family of audio brands: 4 Inspirational Movie Recommendations from Jeremy Burkhardt of Origin Acoustics