"If it clashes with the interior of a home or business, technology will never be fully adopted into the environment," says Screen Innovations CEO Ryan Gustafson. Deeply entrenched in the development of design-forward motorized screens and shades, SI recognizes the inherent challenges of integrating tech seamlessly into residential and commercial settings. Their mission? Provide systems integrators and end-users with distinctively beautiful products that deliver unprecedented convenience, comfort, and enjoyment to a space.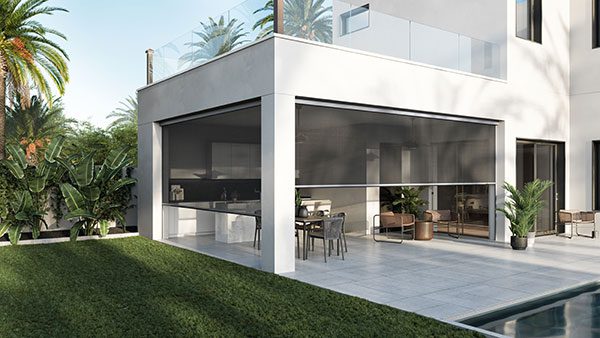 "We lead with design in everything we create," Gustafson continues. "We believe that motorized projection screens and window shades should evoke the same high-end fit and finish of the luxury homes and businesses they're going into, or completely disappear." SI's extensive portfolio of customized shade and screen cassettes, designed and engineered at its Austin, Texas manufacturing facility, reflects this sentiment. Systems integrators and consumers, alike, are enamored with the fresh, design-conscious spin.
How does a company steep in tech manage to excel in décor? By watching and listening, SI keeps a close pulse of evolving architectural and interior design trends and takes cues from its global network of insightful dealers. When decorating schemes shifted from traditional to contemporary and minimalist, so did SI's screen and shade cassettes. When outdoor entertaining became the pastime du jour, SI quickly released a new line of shade and screen products customized exclusively for the exterior. Inspired by ideas from dealers in the field, SI upped the ante again with revolutionary features like an easily detachable front fascia on its cassettes and Zigbee 3.0 interoperability to vastly streamline installation and programming.
Pushing Entertainment Boundaries with Screens
Given its eye for design and commitment to technological innovation, SI has established itself as a fan favorite of systems integrators. For the second year in a row, they claim the number one position in CE Pro's annual Brand Analysis Report as the preferred motorized projection screen provider. It's easy to see why, when large windows gained prominence in home designs, SI created its "floating" screen Zero-G. When dealers requested a seamless solution for outdoor viewing, SI's solar-powered Solo 3 emerged. Revolutionary options like these keep SI, its dealers, and its users on the cutting-edge of design and tech.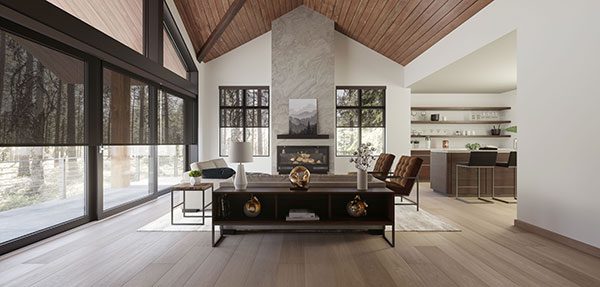 Breaking Barriers with Shades
If there's one home tech sector shaking up the industry, it's motorized window shades. SI is blazing the trail, occupying the number two spot in CE Pro's Brand Analysis Report. While a newer category for SI, they quickly commanded a large slice of the pie, due in part to its fresh take on cassette design. Rather than follow the pack with boxy, bulky cassettes, SI pioneered distinctively stylish, discreet, and intelligent motorized shade systems. Packed with compelling industry-first features such as integrated rechargeable lithium batteries to drive motors and push-button programming, SI's latest additions to its lineup break new ground.
In this updated Wage & Salary Report, you'll find out results for salaried occupational categories broken down by 14 regions of the U.S. & Canada. Uncover valuable information about where your company stacks up when it comes to paying your important people by
downloading your free copy today!
Charting a Course for Continued Success SI shows no signs of stopping its forward march toward screen and shade domination. "Continually pushing the boundaries with solutions that evoke quality, style, and technological innovation is in our blood; it's our part of our culture at SI," Gustafson says. By working closely with our dealers and relying on our own in-house engineering team, we've been able to pivot quickly and efficiently to changes in the marketplace to deliver the class of products our customers want."