Barco (Euronext: BAR) finds itself in a position that many manufacturers are facing… demand and orders are way up, but actual deliveries are down due to component shortages and supply chain issues. The company, which supplies equipment for the entertainment, enterprise and healthcare markets, recently announced its results for the first half of 2021. Among the key highlights of interest to custom integrators are:
Overall sales were down 10% to €366 million Euro, but Q2 sales were up 13%.
Orders in the Americas were down 21% but orders are up 5%.
Entertainment division sales were down 17% but orders are up 32% year over year.
Orders were up 17% compared to the first half of 2020 to €456.6 million Euro and up 34% compared to the second half of last year.
EBITDA was €27.5 million Euro
"I'm pleased to see the health of our end market demand and competitive positioning reaffirmed in a strong order intake and an exceptional orderbook level for the first half of the year. The combination of an uneven recovery in economic activity and supply chain constraints has caused sales to continue to lag orders. I am confident that Barco will continue to generate steady improvements as markets further recover and office reopenings accelerate although supply chain constraints may temper the growth acceleration," said Jan De Witte, CEO.
"The first half performance also confirms our say-do related to operational execution, sustained customer focus and continued progress in strengthening our competitive position by expanding and renewing our product offerings."
In the Entertainment division all segments posted quarter-over-quarter improvements in both orders and sales. This reflects continued momentum in China and the restarting of immersive experiences in the rest of the world. Orders for the first half were up with 32% year-over year while sales were still below the first half of last year which included a strong first quarter.
The company noted in its report for investors: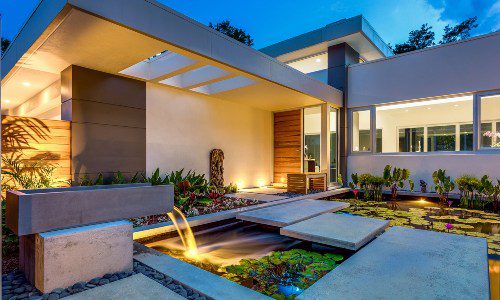 Landscape and architectural lighting create a magical and elegant ambiance for homeowners. The outdoor lighting industry has always been a phenomenal one and continues to grow in popularity. Now is the ideal time to learn more about this rapidly growing and highly profitable industry. Join our panel of esteemed lighting experts that will dive into why it's time for integrators to rethink their role in the outdoor lighting industry.
Register Now! 
"Barco is not immune to component shortages and supply chain constraints both of which impacted selected product lines. While the team has been largely able to mitigate these challenges, Barco estimates they curbed sales by approximately €5 million Euro primarily in some projector-line deliveries and some healthcare displays & components assemblies."
If you enjoyed this article and want to receive more valuable industry content like this, click here to sign up for our digital newsletters!