Recently, CE Pro had a chance to virtually meet with Michael Smith, vice president of wholesale operations, MantelMount, to find out what new products the company has been working on, entering into new markets beyond residential integration, and much more.
CE Pro: Let's start off with the obvious question. Have you introduced any new products recently, and are there any new products on the horizon? 
Smith: We always find ourselves at the drawing board coming up with new and innovative products. Recently, we introduced our MM710, which includes all of the features from the MM700, our original Pro Series product, along with upgrades that will improve the TV-viewing experience. The most notable upgrade is the included SRE00 Side Swivel Kit, which gives the MM710 an extended swivel range of up to 80 degrees in each direction.
We've also come out with an upgraded version of our MM860 Motorized Drop Down & Swivel TV Mount. We added automotive-grade gas pistons for even smoother movement, and also improved the internal software. And we're very excited about another manual mount coming out very soon that is going to offer even smoother, easier vertical movement and a bit more tilt capability. 
CE Pro: With your entrance into markets other than residential, you've sort of outgrown the name of your company.
Smith: That's a great observation. When the company was founded in 2014, the purpose was to be able to mount a TV above a fireplace mantel and lower it when in use – thus, the name MantelMount. It wasn't long before we realized that our mounts were highly functional for virtually any high-on-the-wall installation, in which consumers didn't want to take up floor space with a table or stand. Or instead of a mantel in the way, it was a piece of furniture, like a table or a bookcase. 
What we didn't anticipate was the number of commercial applications that would emerge. We've got them installed in company boardrooms, in schools, in retail stores – just recently we got an order to install a number of them in a marina for an Army Corps of Engineers application. So between the expanding commercial applications, as well as all the residential installations that don't go over a fireplace, we've gone way past the "mantel" part of our name, though the residential market continues to be an integral part of our market strategy.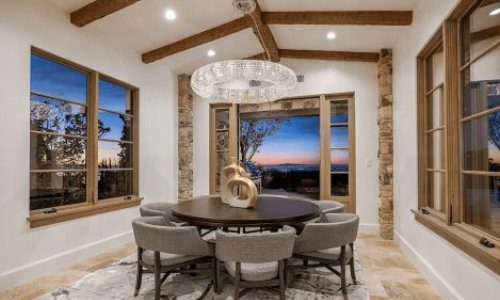 As a custom integrator, lighting is in demand. Effective communication, education and showcasing the value proposition of LED light fixtures in conjunction with integrative control systems are the keys to overcoming challenges and closing sales in this specialized market. Join us as we discuss the future of digital lighting and control with David Warfel from Light Can Help You and Patrick Laidlaw and Mark Moody from AiSPIRE.
Register Now! 
CE Pro: Which of the commercial applications has really taken off or shows the most promise as a revenue source?
Smith: While we have gained significant traction in a wide spectrum of commercial markets, we have really seen a huge spike in the number of schools – the K-12 segment, specifically – that have purchased our product. There are a few reasons for this trend. First, a lot of schools are upgrading antiquated AV equipment: old TVs are being replaced with newer models or interactive flat panels.
As part of that upgrade, they're looking for ways to improve the viewing experience, which is where MantelMount comes into play. Basically, the digital classroom transformation is underway, and schools are discovering that MantelMount can be an integral part of that trend. 
Another factor is the remote learning trend that sprang up as a result of Covid. While not as much of a factor now, most schools across the country were almost exclusively relying on remote learning. Using MantelMount, teachers had the ability to adjust the height of their classroom TVs to ensure that students had optimal viewing angles through their computers.
In the last six months alone, we have seen dramatic growth in our school-related business. So this market has been – and we expect it to remain – extremely fertile for us.
CE Pro: Can you give us examples of school installations that illustrate how MantelMount improved the overall functioning of the classroom? 
Smith: The Los Gatos Union School District in Los Gatos, CA, is a perfect example. We recently outfitted all five schools in the district – four elementary and one middle school – with 80 of our MM700 Pro Series Pulldown Mounts. They had just gotten new TVs for the classrooms, but in each room, there was a whiteboard in the middle of the wall where they had planned to locate the TVs. They didn't want to remove the whiteboards, not only because the teachers use them quite frequently, but because they had storage space behind them which they didn't want to lose.  
Consequently, the only place they could mount the TVs was above the whiteboards, which was much too high and would create a less-than-optimal viewing angle. But the school's head of technology discovered MantelMount, which enabled them to mount the TVs above the whiteboard and bring them down to eye level when needed. After they were done using the TVs, the mounts could be easily pushed back up to their original position, not only preserving the whiteboards but the valuable space behind them.
CE Pro: MantelMount is a very visual product – that is, selling your mounts would seem to be a much easier proposition if customers can see it in action. 
Smith: Absolutely correct. To begin with, you might be surprised to learn how many people don't even know that a mount with vertical movement even exists. Of course, dealers can explain the principle to customers, and it's certainly not a difficult concept to grasp. Still, the customer may not be convinced to buy one. 
But once they see how it works, something really clicks in their minds, and they invariably want to try it out for themselves. Seeing how easy it is to move, and how much of a difference it makes in the viewing experience really gets customers excited.
It's a fact that dealers who are prominently displaying our mounts with TVs attached to them are making far more sales of the product. This is especially true of our MM860 Motorized Mount; when customers watch the mount lower and raise, swivel, and drop to a preset positions, they're hooked.
CE Pro: There are still some "myths," as you call them, about mounting a TV over a fireplace. There are many people – including some industry professionals – who still consider it a bad idea and claim it should never be done. 
Smith: It's funny you should bring that up, because we wrote an article that appeared in your publication about this very subject. It seems to always boil down to three basic reasons: if you mount the TV above a fireplace, the TV is up too high, creating a terrible viewing angle; the height of the TV causes a loss in resolution and color clarity, and a TV should never be the centerpiece of a room. 
Interestingly, the first two myths were valid before movable TV mounts were available, so those reasons no longer hold any water. A product like MantelMount brings the TV down to the perfect viewing height, which not only stops the "neck-craning" that leads to discomfort, but it also provides a straight-on view to ensure that resolution and color clarity are ideal. 
As far as the last reason, I would say two things. One, it's a matter of personal preference as to how you want your living room or family room to look. Second, today's TVs, with their thin profiles and sleek design, are more like works of art. Many consumers relish the idea of putting such "electronic elegance" on display for all to see.
---
Michael Smith is the Vice President of Wholesale Operations for MantelMount, the premier manufacturer of pulldown TV mounts. He can be reached at michael.smith@mantelmount.com
If you enjoyed this article and want to receive more valuable industry content like this, click here to sign up for our digital newsletters!