After 32 years, Monster Cable Products, Inc. has officially changed its name to Monster.
The name change reflects the continuing evolution and diversification of Monster's expanding product categories.
"I founded Monster to make music sound better. We did that with cable and power, followed by accessories and most recently premium headphones," says head Monster Noel Lee. "Consumers today recognize Monster as one of the leading brands in consumer electronics, with a wide range of offerings.
"Monster is doing the same thing today with our name change that Apple did with Apple Computer. All of this reinforces our vision 'Because the Music Matters' which is now part of our slogan. The simplified name is an expression of our continuing, ever-evolving mission."
The marketing-savvy company has historically been one of the most protective of its brand name and image over the years, with several lawsuits to protect the brand. Under its Monster Cable brand, the company makes audio, video, and data connectivity solutions, and under the Monster Power brand, it provides high-performance AC power line conditioning and protection products for audio/video systems.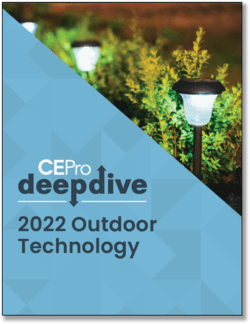 The 2023 CE Pro Outdoor Technology Deep Dive reveals unique set of impediments, including explaining pricing and interacting with outdoor-centric trades.
Get your copy now to take a "deep dive" into the trends and challenges of outdoor technology.
Download the report now!
Monster holds over 350 U.S. and international patents and 100 pending, offering more than 6,000 products in over 120 countries worldwide.