The explosion of remote conferencing has driven a huge demand for conferencing solutions. Meeting the demand, Logitech has just announced its Rally series of products.
Compatible with popular conferencing platforms such as Microsoft Teams and Zoom, the new Rally series provides a choice of three models.
Logitech says the Rally Bar Mini is designed for small rooms, while the Rally Bar is designed for mid-sized rooms. Filling the product line out, the RoomMate is a computing device that allows users to run video conferencing services on Logitech conferencing cameras such as the Rally Plus without a PC or Mac.
"We've always methodically focused on what customers want, and that's products with premium at a reasonable price," states Scott Wharton, general manager and vice president, Logitech Video Collaboration.
"From ease of use and manageability, to bringing scale to businesses, we wan to make products bigger and better, while reducing complexity. Our goals is to put video in every meeting space in the world. In order to do that, we need to make it easy, simple and cost effective, which is what we believe we've achieved with this new portfolio of products."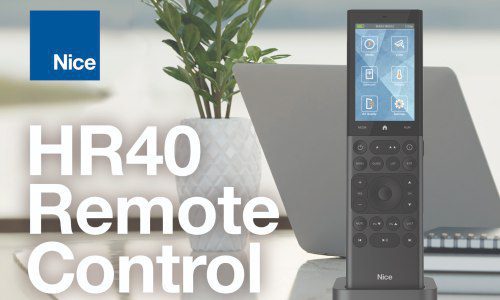 Remote controls continue to evolve at a rapid pace. The days of integrators providing remote controls simply for the TV have migrated to full home automation control of lights, shades, security, HVAC and audio/video in a single form factor. Join this free one-hour CE Pro webinar to hear from a panel of experts who will delve into finding the right remote that can effectively control all the subsystems in a home and empower consumers to customize the solution, while at the same time allowing integrators balance their service requirements.
Register Now! 
System Flexibility a Key Component of Rally Series Design
Focusing on the practicality of the product line for a wealth of businesses, Logitech points out that users can natively run Microsoft Teams and Zoom on the Rally Bar Mini and Rally Bar products. Moreover, users can also connect these products to their PCs or Macs using USB to use their favorite collaboration platforms in "bring their own devices" (BYOD) situations.
Other popular video conferencing platforms the product line supports includes GoToMeeting, Pixie and RingCentral.
According to Logitech, some of the benefits of the products range from the ability to deliver 4K video, and Rally Bar's 5x optical zoom, to the company's RightSense artificial intelligence (AI) technology. Logitech says the two Rally bars' inclusion of RightSense and its AI Viewfinder together help to detect human figures. These technologies will process these images in real time to maintain focus on people during meetings.
Additionally, the product line provides audio features such as adaptive beamforming microphone arrays that focus on the active talker, and auto leveling that equalizes louder and softer voices, while also suppressing background noise.
Aesthetically, the Rally product line incorporate sleek, rounded edges to help contribute to the conferencing products' minimalist looks. The video bars are also available in a choice of either graphite or white to help the products integrate into a variety of room environments.
"Our team has had the opportunity to use Logitech Rally Bar and we were impressed with its performance," boasts Tomere Mekhty, Vice President, global IT operations, ServiceNow.
"From the improved video and audio performance, to the quick and easy install, Rally Bar is an ideal solution for our modern connected meeting rooms."
MSRPs for the Rally product line:
Rally Bar starts at $3,999
Rally Bar Mini starts at $2,999
Logitech RoomMate starts at $999