What are you doing to get existing and future clients excited about upgrading their displays for the Super Bowl? One integrator, Rusty Deeble of Digital Installers in Santa Monica, Calif., is conducting a fun Super Bowl contest for customers that highlights the company's showroom.
Research shows that the run up to big sporting events, such as the Super Bowl, March Madness and the Olympics, spikes sales of TVs. But integrators have to get clients into their showrooms to see the TVs, so what better way than a Super Bowl contest designed to get patrons into the showroom.
Here are some quick details:
The Grand Prize winner of the Digital Installers Super Bowl contest will get an evening for eight at the Digital Installers' showroom with its dedicated home theater… popcorn and candy included! The company values the Grand Prize at $1,000.
The second-place winner of the Super Bowl contest will get a free golf foursome to play on the company's Full Swing golf simulator in its showroom… a $500 value.
The third-place winner will get 20% off the projector of their choice.
To get the word out about the Super Bowl contest, CE Pro 100 company Digital Installers is sending email blasts to its database, has the contest front and center on its website home page, and the company created a slick one-minute, 40-second YouTube video. The video runs through the details of the contest, then invites viewers to sign up to enter with a link.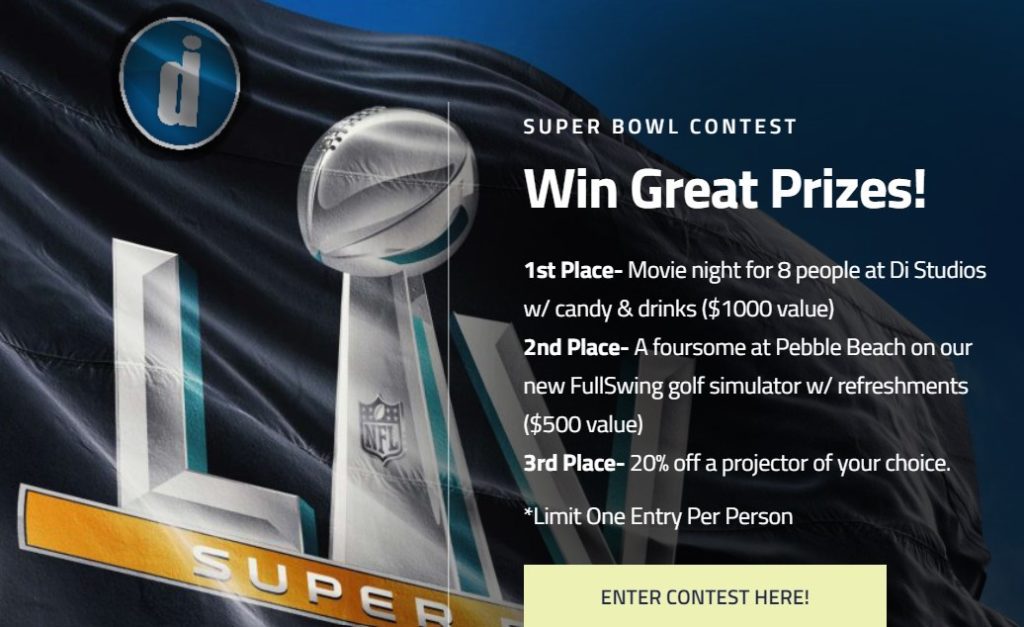 Over the years we have seen other integration companies hold Super Bowl watch parties successfully for clients. One integrator in the Dallas area told me that every round of the playoffs that the Dallas Cowboys won equated to exponential sales of TVs and home theaters for his business. (He has sadly been a drought for a while as the Cowboys haven't won a playoff game since 2009.)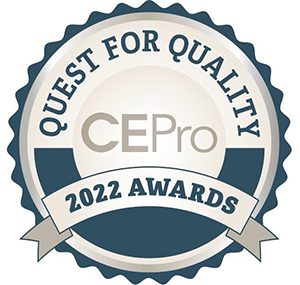 CE Pro urges integrators to recognize their suppliers that go above and beyond to deliver premium support and service. Cast your vote today to recognize the services (not the products) from your favorite manufacturers and distributors.
Cast your vote today!
So put on your thinking caps as big sporting events approach and think of ways you can market around the event to get more people exposed to your custom integration skills.