Located in historic Florence, Italy, 31-year-old audio company K-array is not your typical black-box electronics brand. 
Inspired by its hometown's renowned artistic heritage and its founders' desire to develop high-performance solutions for the professional market — and now consumer industry — K-array is bringing its unique product development to the residential integration community. 
With a U.S. office based just outside of Boston, the company is providing residential dealers with a full product line to serve home theater/screening rooms and outdoor audio system installations.
K-array was Built and Grown the Old-Fashioned Way
K-array co-founder and president Alessandro Tatini and his father launched the company within the commercial audio industry serving the rental and installation markets, he recalls. 
As K-array's business grew, so did its product line. After opening up manufacturing in China, the company quickly realized an overseas factory would not meet its increasingly focused objectives for quality.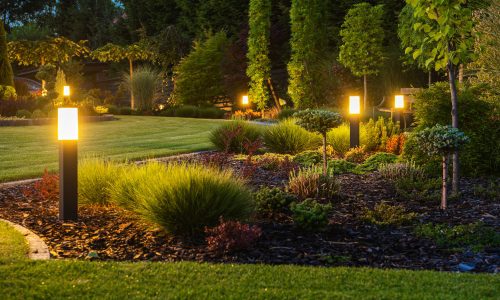 We are thrilled to present a lecture topic that delves into the connection between light and our surroundings, exploring how landscape lighting can transform a space from ordinary to extraordinary. Our keynote speaker, Janet Lennox Moyer, will share her extensive knowledge on the complexities of landscape lighting in design, commissioning, and maintenance and provide participants with the tools to identify good versus bad practices and techniques. Join us for an enlightening session that will unlock the secrets to success in landscape lighting design with one of the industry's most respected experts, Janet Lennox Moyer.
Register Now! 
"What I learned during that period is that it made a lot of sense to produce in Italy because there are values that we can bring to the industry still. In 2000 we decided to try to step into the market with our own brand that at the time was XXL," Tatini recalls.
At this point, the company targeted local mid-market installations. By the mid-2000s, K-array's continuing growth led to its development of a product line dedicated to the high-performance pro market. Eventually, Sennheiser took notice of K-Array and the companies partnered for a distribution agreement that lasted several years. 
Continuing this upward growth trajectory, Tatini decided it was time to forge a new path, one that his company could control. K-array began building a distribution network that reaches nearly 100 countries, including the two largest global markets — the U.S. and China. 
Opened three years ago in the Boston suburb of Wellesley, Mass., to serve as K-array's American representative, K-array USA is led by Rusty Waite as president of the U.S. distribution office. 
"The U.S. is a continuous source of inspiration for us," Tatini comments of the U.S. presence, which he says stimulates K-array's engineering team. 
Fostering a Home Audio Renaissance
Now that K-array is establishing itself in the U.S., Tatini says he is excited to share K-array's passion for audio and design with integrators and homeowners as the company begins its next growth phase, which is its transition into high-performance home audio. 
Over the years the company has advanced its designs through improvements made in the areas of driver interaction and digital signal processing (DSPs). An emphasis on aesthetics has also spurred K-array's push into home media rooms, secondary spaces and outdoor applications.
K-array's cabinetry is not just big or little MDF black boxes; the industrial design is engineered to be like art through the use of materials such as stainless steel and aluminum, which also serve more functional purpose.
"We are mixing aluminum and stainless steel, so there's a lot of metal in our speakers, and that's why they are weather resistant," he adds. "In these applications, including yachts, and all other marine applications or swimming pools, we know what reliability means. You want to make sure when you make an installation it is something you can forget about afterwards."
Tatini says the company has learned design and performance are not mutually exclusive traits — near-invisible speakers in some cases can provide a level of quality that people don't expect. It's in these cases, he says, the emotion of experiencing this level of enjoyment motivates customers to share these moments with their friends.
"In many cases, particularly in a residential environment, our speakers will integrate into high-end home interiors more easily because there is a certain elegance to their looks," Tatini stresses. "This is something we understand. We've had to deal with architects. It is necessity to have a discreet source."
Waite adds that it is important for K-array and K-array USA to make sure dealers are fully prepped on the product line, via resources including training initiatives, online education and dealer certification. 
"We have a wide breadth of products and we take the time to teach our dealers how to use our products and how to install our products," he says.
"We are also trying engage the top tier of people providing solutions for the residential market. Dealers that don't want just the normal in-wall or in-ceiling speaker. We are looking for dealers that want something elegant for their clients who demand something that is unobtrusive yet in providing a very professional sound."
If you enjoyed this article and want to receive more valuable industry content like this, click here to sign up for our digital newsletters!