So, there's momentum behind the idea of home theater headphones as the personal audio experience grows increasingly sophisticated.
Not to sound like a curmudgeon, but this is a bad idea on a number of levels.
First, home theater headphones would eliminate the communal experience of watching movies with family and friends. Movies, sports and even great TV shows are more than a viewing experience—they are a social event and the use of headphones would make social interaction in these situations difficult.
Another important point that supports the communal experience is the visceral element of a nice home theater or cinematic environment.
Yes, it is true that technologies like binaural audio are designed to replicate a more natural headphone listening experience. There are also other solutions like Dolby's Dimension Headphones and DTS' Headphone X platform that are designed for a cinematic headphone experience, but these solutions can't deliver the volume, imaging and immersive experience that a multichannel home theater or commercial theater.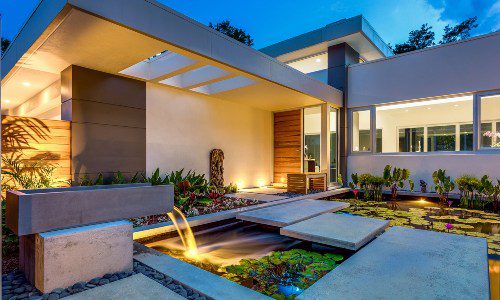 Landscape and architectural lighting create a magical and elegant ambiance for homeowners. The outdoor lighting industry has always been a phenomenal one and continues to grow in popularity. Now is the ideal time to learn more about this rapidly growing and highly profitable industry. Join our panel of esteemed lighting experts that will dive into why it's time for integrators to rethink their role in the outdoor lighting industry.
Register Now! 
Traditional home theaters and commercial cinemas, regardless of whether they incorporate immersive technologies, produce space, imaging and power that are impossible for headphones to reproduce.
It may be true that headphones like traditional speaker systems are capable of delivering high sound pressure levels (SPLs), but through the sheer physics of the driver sizes in headphones, a set of headphones can't deliver the same power and weight that a traditional system can deliver.
I will acknowledge that since the launch of the iPod and shortly afterward the launch of streaming video services, the way people listen to music and watch video has changed. Gen Z and Millennials are perfectly comfortable with headphones serving as the main source of their listening content, but even the most hardcore headphone user would have to admit that music, movies and even their gaming is more involving with traditional speaker systems.
Movies Are Not Mixed With Headphones in Mind
One other thing to keep in mind with home theater headphones for movie content is that movies are mixed with loudspeakers/monitors. Engineers may use headphones as a forensic tool to breakdown their mixes, but they are mixing on consoles using traditional monitoring methods.
If you want the same experience as the professionals that produce the content you'll want to listen to a traditional speaker system.
Headphones are a great, convenient solution and they work well with music for background applications that include exercise, household chores, work, and other activities. When it comes to a first-class theater experience, however, put down the headphones and sit down in front of a big screen in the middle of a multichannel loudspeaker system.
Nothing else will replicate the communal and visceral experience that only a big screen with a multichannel audio system can deliver.
If you enjoyed this article and want to receive more valuable industry content like this, click here to sign up for our digital newsletters!