How Osbee Conquers Complicated, High-End, Super-Custom, Home-Tech Integration Biz
While many high-end home-automation firms pivot to more predictable business models, NYC-based Osbee Industries clings to complicated super-custom, high-touch business.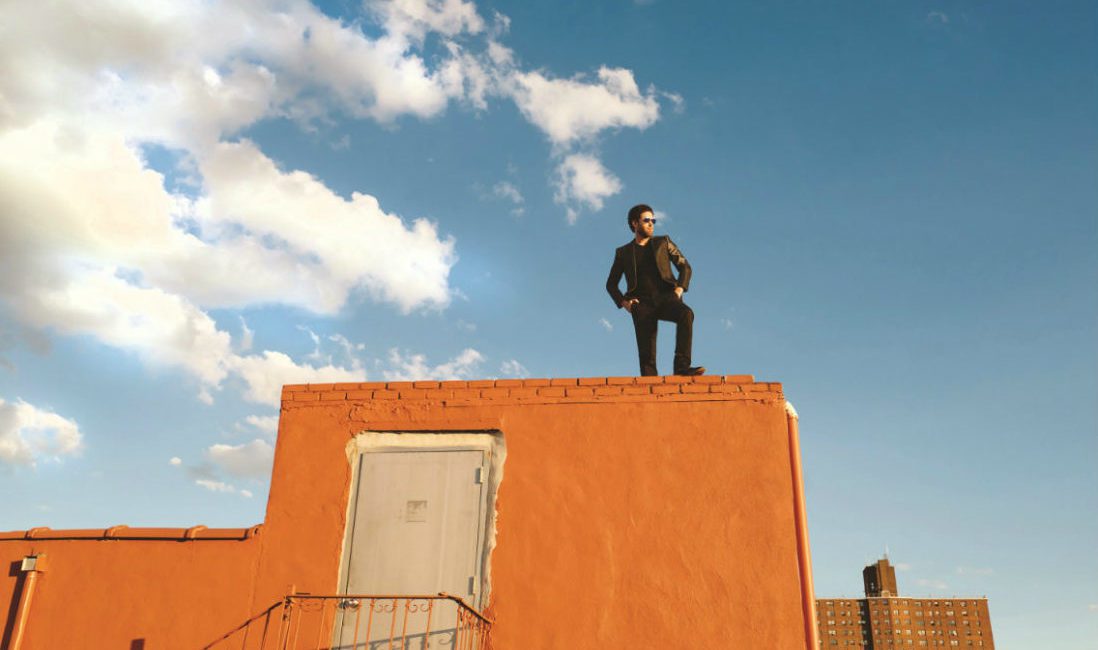 Back in the day, the "custom electronics" industry comprised a bunch of high-end vendors selling complicated products to A/V enthusiasts who catered to the upper crust. Integrators didn't have much of a choice at the time, given the dearth of vendors, newness of technology, and lack of collaboration industry-wide. Every job would be custom-kludged at great expense.
Today, however, home-technology options abound. We have all manner of products, vendors, protocols, price points, business models, clientele, verticals, and everything in between.
The "CEDIA channel" now includes a diverse group of service providers who install Ring doorbells on the fly … or spend years on a million-dollar project. Many pros who began their lives as super-custom integrators have transitioned to more mid-market models, where business can be more predictable, and often more profitable.
In CE Pro, we have told many stories of these business pivots.
This is not one of those stories. It is about Osbee Industries, a home-technology integration firm in the New York metropolitan area that started at the top … and realy likes the view there.
Osbee Clings to Super-Custom
For more than 20 years as a home-technology integrator, Osbee has held fast to its legacy as a high-end, high-performance, high-quality provider of integrated audio, video and home-automation systems. During that entire time, when so many of the company's cohorts have shifted to more mainstream business models, Osbee has clung to the elite market, where average projects run $500,000 to $1 million in a 7,000-square-foot home.
President Dave Raines' vision is simply to be a leading integrator for clients in that upper-end stratosphere. And everything the Osbee team does is designed to support that mission.
"We are not 'just an A/V guy' or even an A/V dealer. We are a home automation and integration design firm," says Raines. "We engineer and design our systems to do what we want them to do and choose the appropriate hardware and electronics to give us the best and most reliable end result."
More recently, the company elevated its high-end game by bringing luxury custom solutions to a Manhattan high-rise condo that includes the development of a soon-to-be-patented shading solution.
3 Keys to High-End Success
Quick Stats
Company: Osbee Industries
Location: Harrison, N.Y.
Website: osbee.com
Years in Business: 22
Specialty: Very-High-End Residential Integration
Top 5 Brands: Crestron, LG Electronics, California Audio Technology, Meridian, Future Automation.
FYI (one piece of advice to another dealer): Identify the one thing that drives you, makes you excited to be in this industry, and sets you apart. Then make that the focus of everything you do, from your core mission, to the staff you hire, to how you market yourself, and most importantly, to the kinds of clients you pursue.
Osbee Industries was founded in the late 1990s as a computer consulting and networking business before Raines migrated his passion for technology with his interests in architecture, design, photography and the arts to take the company into the direction of home automation as control technology became more prevalent in the residential market.
Today, the company focuses on large residences of 7,000 square feet or more, providing complete residential automation systems that integrate virtually all home technologies, including audio, video, lighting, shades, HVAC, surveillance, pool and spa, and integration with third-party devices.
"Our solutions also often include fully appointed home theaters, media rooms, video walls, and outdoor entertainment areas. Other services consist of computer and IT consulting, telecom, data networks, and cell boost systems," says Raines. "Tech support for our clients includes remote and onsite service calls 24/7."
The company's projects are a mix of new construction single-family residences, first-occupancy apartments in New York City, and retrofits of single-family residences, apartments, and townhouses in New York City and its surrounding suburbs. All its projects are fully custom, high-end systems.
So how does an integrator succeed in a custom environment that does not lend itself to repeatable "cookie-cutter" solutions?
Raines isolates it to three keys to efficiency:
Involvement at the Earliest Planning Stages: "Architects and builders generally know the typical requirements for plumbing, HVAC, and electrical systems. Integration systems are different.

Every build is unique, so it's crucial for us to be involved at the planning stage to ensure the structural, space, and electrical needs of our system designs are met," notes Raines.

A Collaborative Attitude: "Like other subcontractors, we are just one team, one company among many that must work together on any given project, so collaboration is key. On large projects especially, there are a million-and-one variables — variables that can turn into unexpected challenges down the road.

From dealing with permit or construction delays, to unforeseen obstructions behind the walls of a retrofit, to an earlier move-in date requested by the homeowner, it's crucial for us to be prepared for anything and to act quickly in a positive and proactive manner, just as we depend on the same can-do attitude from everyone else on the project to keep it moving smoothly," he says.

Direct Communication: It is crucial to be in contact with everyone on the project. Raines points out the key to Osbee's efficiency is planning and having the ability to react nimbly as things change so the company can adjust those plans accordingly. "From the very first call from a new client to the day we teach the homeowner how to use their new Osbee Home system, we have a set process that keeps everyone aligned and in the loop.

Th

at process includes dynamic scheduling to ensure that everyone understands the full scope of their projects and the crucial internal and client-related milestones we must meet," he explains.

To develop, execute, and refi

ne

its plans, Osbee holds various meetings and check-ins "that give us the mile-high-view of our longterm goals down to the day-to-day status on the ground in our labs and on our

jobsites

," Raines adds. "Once our plans are in place, the process drives what person or team of people is engaged on the project at any given moment, such as sales, system design, and estimating at the outset, to PMs and techs during the buildout, to customer service and billing for the life of the project."
3 'Ground Rules' for Client Communication
Hand-in-hand with Osbee's efficiency processes are some key communications best practices to which every team member must adhere. "It goes without saying that communication is the foundation of any relationship," Raines says.
"We have policies and a support structure in place designed to help everyone involved in our projects to communicate easily and efficiently. By conveying our process to our clients at the very start of the project — and making any adjustments to meet any individual needs or process requirements — misunderstandings and disappointments are greatly reduced."
Three key communications policies are:
Dedicated Project Managers for Every Client: Each client is assigned a dedicated project manager, who is their primary point of contact from the start of the project through completion. This

removes any ambiguity as to who to call if there is a question or a problem. Dedicated PMs are the go-to "experts" of their jobs, so when clients, subs, and others reach out, they are speaking to the most knowledgeable person on the job.

PMs Given Mobile Phones: All Osbee's PMs have a company mobile phone, and clients are encouraged to contact their PM by phone or email whenever they need to.
Immediate Response Policy: All the PMs, technicians and service staff respond to all emails and calls within a short period of time. That

doesn't mean they will drop everything to solve any crisis (unless immediate attention is required, of course), but it does mean that Osbee staff is now aware of the problem and will then know the best way to respond, whether that means a call back from the PM, getting tech support involved, or some other

solution

to most

effectively

resolve the issue.
"This all works because we tell our clients at the very beginning what our approach is. By knowing they have a go-to person in their PM, that they can contact their PM any time on his or her direct mobile number, and that we respond quickly, immediately establishes our 'ground rules' so to speak, so our clients, colleagues, and internal staff are all operating with the same expectations," says Raines.
Rack-Building Process, Service Agreements
Another element to the company's success is its rack-building process. Osbee has rack labs at its Westchester County headquarters where technicians build and lace the racks (labeling each wire individually), then connect every device to make sure they work properly. All displays are calibrated and device settings are made when possible, then programmed.
"We have policies and a support structure in place designed to help everyone involved in our projects to communicate easily and efficiently."
— Dave Raines,
Osbee Industries
Raines outlines the process: "Essentially, we build the entire system for the residence in our lab. Our validation engineer then tests every component and programming command to ensure everything is performing as planned.
"Once the residence is near completion and all walls and floors (i.e., any dust-causing activities) are finished, we disconnect the racks, pack everything up with the other equipment for that project, truck it to the location, then reconnect the racks and make the final installations of TVs, speakers, etc. We do another validation cycle, make any final adjustments, then commission the system. Our last step is showing the homeowner how to control their Osbee Home."
The rack-building process helps set the stage for Osbee's service philosophy.
"Of course, problems will always arise with any complex system, but with our preemptive process, issues are typically minor. For service, our customer service, field service, tech support, and IT departments are available on-demand 24/7. We also offer tiered service plans," says Raines. He notes that providing exceptional customer service is at the center of Osbee's philosophy, dubbed "The Osbee Way."
"From the very start of any project, we are meticulous in our engineering, design, and documentation, are highly responsive to our clients, and are always looking for ways to innovate while making the final user experience simple, intuitive, convenient, and enjoyable," he says.
Read Next: Should You Add Surcharge to Clients Who Pay by Credit Card?
Also at the heart of the service philosophy is the team and always looking ahead. The company, which is a Crestron Elite Platinum Dealer and Home Technology Association (HTA) Estate Certified member, has already taken the leap from being a small integrator in "start-up mode" to a larger firm with a committed investment.
"We knew what it took to start a small business: fierce entrepreneurship, the passion and the courage to start a company, and putting in long and hard hours — often at the expense of having a personal life — to succeed. Having accomplished that, we asked, 'What's next? Where do we want to be one, two and five years from now? What hasn't been done before?'"
The first step to implementing this next phase of growth was finding someone to match Raines' vision for the future with the experience to take the operations to the next level.
In 2014, J. Barry Schurr joined Osbee as its COO and has been instrumental in shaping the entire business, from operations, inventory and warehouse to customer service, quality assurance and vendor relations, Raines says.
"These moves have created a broader platform on which to maximize our efficiency and profitability, build sales, and be prepared for new opportunities," he says.
Soon Osbee will have an improved environment to handle the built-up operations and opportunities too — the company will cap off this phase of its growth plan with the completion of its updated office and luxury showroom.