Together For Cinema, the U.K.-based organization dedicated to donating home theater and entertainment spaces for children's hospices, and its associated integrators and CE manufacturers continue to go the extra mile … literally.
In the latest update from founder Ian Morrish – coinciding with the one-year mark from when the longtime project "began its official industry sponsored good cause enterprise journey" – he detailed that Together For Cinema is in the process of applying to become a registered charitable incorporated organization and has at least seven projects in the works for 2022.
Four of the hospice cinema room projects for this year are already under way, Morrish adds, and the overall number of donated rooms by year's end for Together For Cinema will stand at a remarkable 36 since he started the initiative.
The seven projects are the most Together For Cinema has planned in a single year, he states, and the efforts of the integrators and manufacturers providing their time and equipment will be roughly £160,000 in normal installation value for the work. (The organization is always seeking donors/sponsors – go to the website to learn more, and also check out CE Pro's previous conversation with Morrish on the CE Pro Podcast for background to his labor of love.)
The venues for 2022, along with the committed installers, Morrish notes are: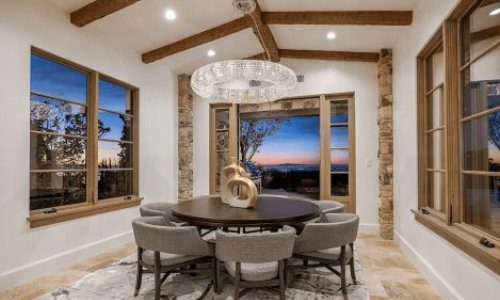 As a custom integrator, lighting is in demand. Effective communication, education and showcasing the value proposition of LED light fixtures in conjunction with integrative control systems are the keys to overcoming challenges and closing sales in this specialized market. Join us as we discuss the future of digital lighting and control with David Warfel from Light Can Help You and Patrick Laidlaw and Mark Moody from AiSPIRE.
Register Now! 
Jigsaw Children's Hospice, part of Eden Valley, Carlisle. Installer: Tim Burrow of Majik House. Install date: March 2022
Rainbows Hospice for Children and Young People, Loughborough. Installer: Gary Mills of Decorum Technology. Install date: April 2022
Dougie Mac Children's Hospice, Stoke-on-Trent. Installer: Andy Bell of Trusted Technology. Install date: April 2022
Andy's at St.Andrew's Hospice, Grimsby. Installer: Ben Cook of Sonic Vision. Install date: May 2022
Julia's House Children's Hospice, Corfe Mullen, near Poole. Installer: Luke Crutcher of Living Home Tech. Install date: September 2022
St Oswald's Children's Hospice, Newcastle upon Tyne. Installer: Gary Chapman of Creative Install. Install date: October 2022
Resources for Autism, London. Installer: TBC. Install date: October 2022
Regarding the first project of 2022, Morrish updates that this 30th install from the organization, at Eden Valley Hospice and Jigsaw, Cumbria's Children Hospice, just opened its state-of-the-art theater room.
"Of course these rooms could not be possible without the coming together of many, and with this in mind I want to thank the likes of Control4 (Snap One), Denon (Sound United), Epson, Invision, Monitor Audio, OneAV (U.K.), Penn Elcom, Projecta (Legrand), Sony, Starscape Star Ceilings Ltd and Velodyne Acoustics GmbH (Redline Distribution) who stepped up to help make this very special gift a reality for the children, young adults and their families at Eden Valley Hospice and Jigsaw, Cumbria's Children's Hospice," he posted on Linkedin.
Together For Cinema Sponsor Pinder to Run Saharan Marathon Fundraiser
Meanwhile, in that "going the extra mile" department, Morrish reports that OneAV managing director Chris Pinder is preparing to compete later this month (March 27 to April 1) in the grueling Marathon des Sables as a fundraiser for Together For Cinema, with hopes of raising £25,000.
The Marathon des Sables is actually the equivalent of running six regular marathons in six days – it's 156 miles – with the additional task of doing so in the rugged environment and heat of the Sahara Desert in Morocco.
"This is an incredible challenge and one that Chris is quite rightly taking very seriously. He's been training for almost 12 months now and has changed his diet to ensure he is in the best shape he can possibly be. This of course does not permit any alcohol, and on the leadup to the event he is eating dried food and sleeping a lot on the floor, all to get him prepared for the extreme conditions and the pressures his body will be put under," Morrish says.
"I tip my hat to Chris and am full of respect for his determination and commitment. As an industry we should back him and be very proud of what he is taking on, and for a great cause."
Those who would like to become sponsors of Pinder can do so by visiting www.pinder.com/mds.
Check out a video message from Pinder below, and stay tuned as CE Pro will welcome Morrish and Pinder on an upcoming podcast to discuss their ultra-busy and rewarding 2022 work.
If you enjoyed this article and want to receive more valuable industry content like this, click here to sign up for our digital newsletters!