Famed Pink Floyd and Beatles producer Alan Parsons once told CE Pro that room acoustics was as important, if not more important, than the electronics in a home theater or listening room.
Taking that advice to heart, for decades integrators have gone to immense lengths to perfect the acoustics of a home theater or private recording studio with acoustical panels for the walls and ceilings. But there is often one part of room acoustics that gets overlooked: soundproof doors and windows.
Obviously, home theaters and studios in dedicated rooms such as basements typically will not have windows to contend with, but EVERY room has a door. Likewise, home theaters in multipurpose great rooms/family rooms/dens can be acoustical nightmares with giant windows and high ceilings.
The reflective quality of the glass is often somewhat shielded with motorized shades, but those shades are more targeted with addressing the ambient light in the room versus the room acoustics.
Soundproof Studios in Reno, Nev., provides custom soundproof doors and windows for home theater or home studios that require the greatest soundproofing available for their specific space.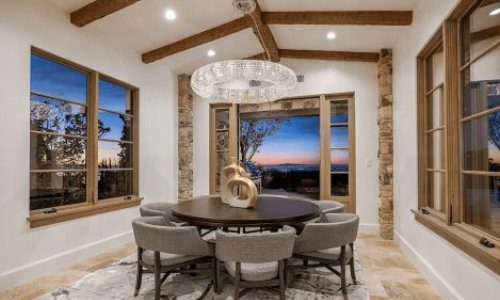 As a custom integrator, lighting is in demand. Effective communication, education and showcasing the value proposition of LED light fixtures in conjunction with integrative control systems are the keys to overcoming challenges and closing sales in this specialized market. Join us as we discuss the future of digital lighting and control with David Warfel from Light Can Help You and Patrick Laidlaw and Mark Moody from AiSPIRE.
Register Now! 
The sliding soundproof doors and windows not only help prevent sound bleed into other areas of the home, but they also keep out intrusive outside noise such as barking, sirens, traffic and leaf blowers that can otherwise ruin recording sessions and home theater experiences.
The sliding glass soundproof doors have a Sound Transmission Class (STC) value of up to 65 – the equivalent in absorbing as much sound as recording studio walls – and can dramatically block low frequencies (40dB @ 80 Hz). STC ratings are used for doors, windows, walls, and most building materials, with a higher rating indicating a greater ability to stop noise intrusion. The average STC rating on the market today ranges from 33 to 47.
STC ratings are generally in place for measuring sound transfer in non-theater environments such as offices, so integrators may want to not solely rely on STC ratings but conduct more thorough testing on their own.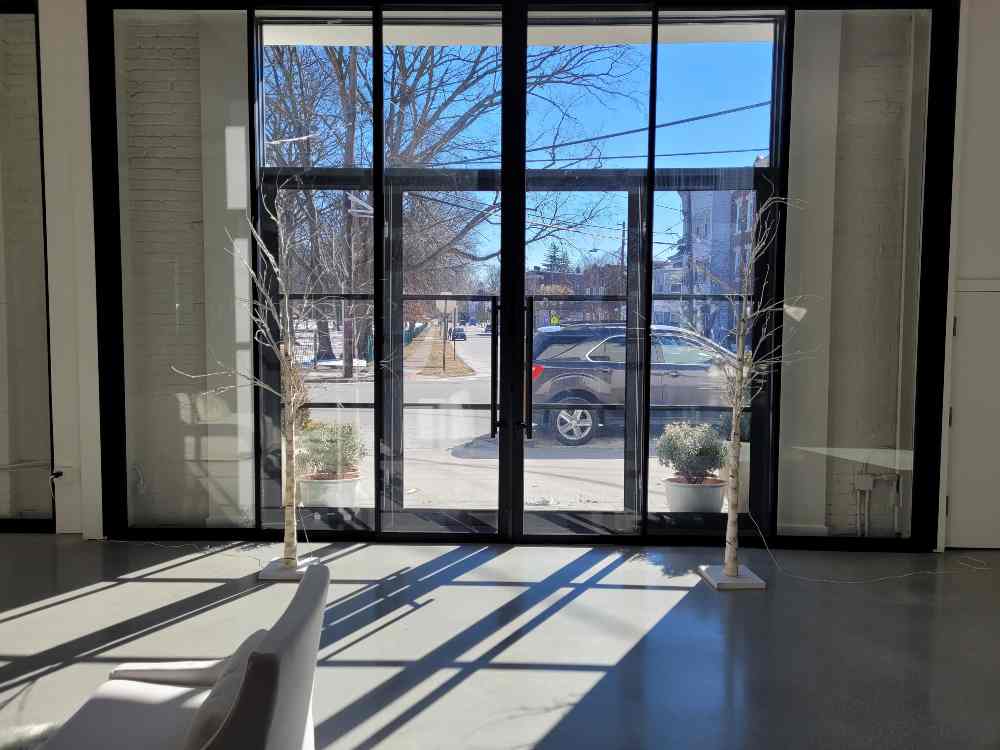 A new door frame design preserves double-wall sound isolation. In fact, the soundproof doors perform better and are more economical than steel doors, according to the company.
The soundproof door panels are removable so homeowners can utilize the full door opening width when needed. Studio sliding glass doors in multi-track telescoping configurations can also optimize the use of space. Wider doors are available for any given rough opening size.
In addition to soundproof doors, the company also customizes recording studio soundproof windows that can achieve up to an STC value of 64. These consist of two independent fixed windows on each side of the window opening. Each window can be installed vertically or slanted.
The company has a design team that can assist integrators with customized soundproof doors and windows to fit the acoustic, aesthetic, budget, and space requirements of the home theater or home recording studio. The recording studio doors and windows are made to order.
If you enjoyed this article and want to receive more valuable industry content like this, click here to sign up for our digital newsletters!