Sean Skelley, CEO of Definitive Audio in Seattle and Bellevue, Wash., chuckles when he says, "Please pardon my 1980's song reference, but the new Sony VPL-GTZ380 projector is so bright, you almost gotta wear shades when you turn it on for the first time. Everyone's initial impression is 'Whoa… is that amount of light output even possible?'
Skelley's first impression of the new Sony VPL-GTZ-380 flagship projector is spot on. The $88,000 unit VPL-GTZ380 4K laser produces an incredible 10,000 lumens of light, along with high contrast and HDR with wide color gamut in a compact body size (112 lbs.) That results in the aforementioned 10,000 lumens and a wide color gamut of 100% DCI-P3 without any loss of brightness.
At Definitive Audio, that extreme brightness makes it ideal for showroom demos in both high ambient light scenarios that emulate a multipurpose great room and in total darkness to mimic a dedicated theater room.
"Typically, we would darken the room to run a demo, but we can flood the room with light and you can still see the strength of the light output, which would typically get washed out depending on the output of the product," he says. "It means that if you are watching a tiled screen with six games on at once, that is usually fairly bright. Your eyes can adjust much quicker without having to darken the full room, and you can comfortably watch each one of those tiles because they all look different due to the lumen output of the Sony projector compared to what you might typically have."
In the Definitive Audio showroom demo, the team has a scripted demo in which they first leave the lights on and then show sports programming in a lighted environment.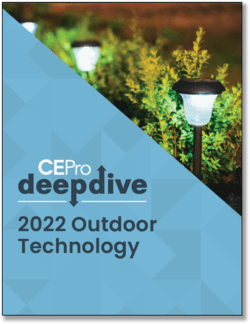 The 2023 CE Pro Outdoor Technology Deep Dive reveals unique set of impediments, including explaining pricing and interacting with outdoor-centric trades.
Get your copy now to take a "deep dive" into the trends and challenges of outdoor technology.
Download the report now!
"If the client is into NCAA basketball, for example, we will show them what it looks like and point out various levels of detail and brightness in the images. From there, we will move to a more traditional set of movie clips that showcase the strength of quality, color, color tones, and attention to detail … all the things that a better projector is naturally going to give you… but the Sony GTZ380 is even above that level and you can tell. We even have the demo set up to essentially show a lower light output so the client can see what a traditional projector would look like."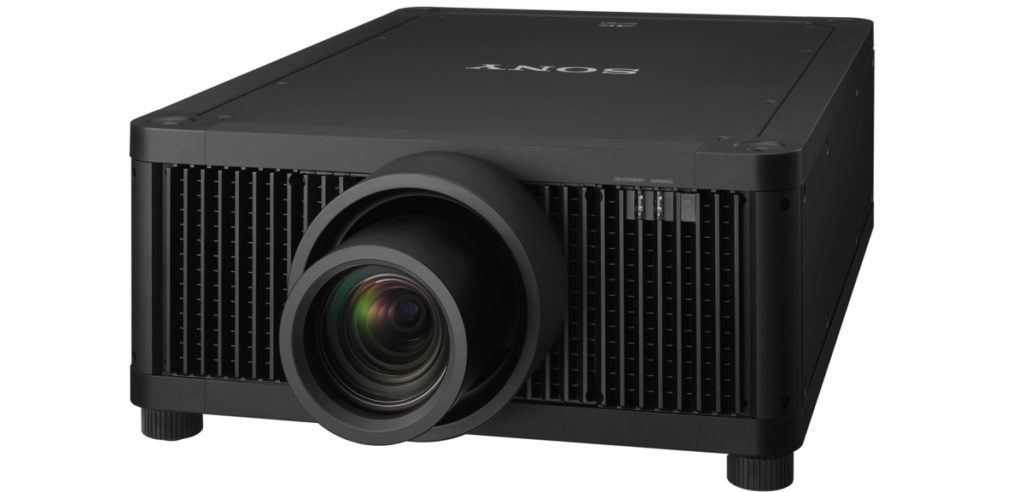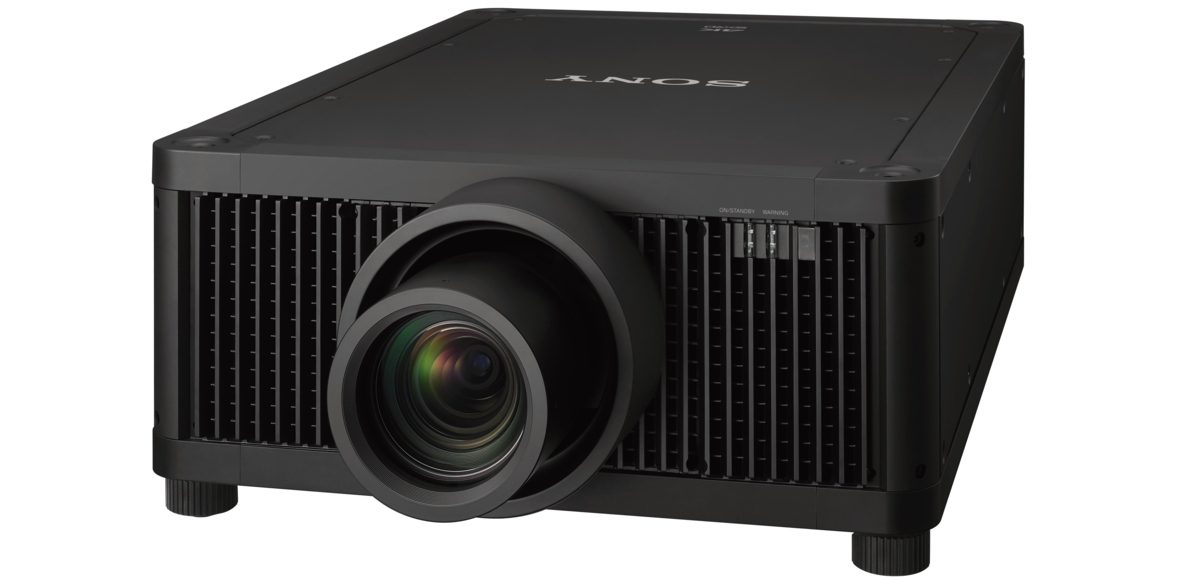 The demo concludes by fully darkening the room to portray a dedicated theater.
Among the clips Definitive Audio uses is the movie "Quiet Place", which ironically enough has an incredible surround sound effect when there is noise or music.
"It's visually stunning and dramatic when the surround sould kicks in," he notes.
Another demo the company uses are Kaleidescape-sourced clips from "Lifecycle", a movie about BMX bicycle stunts. Skelley says there are scenes set out on farms or set against the sky with gorgeous colors and moon backdrops.
Sony VPL-GTZ380 for Multipurpose Room Viewing
Skelley notes that homeowners today are looking to use their multipurpose rooms more often for movie watching, especially since the pandemic hit.
"Great rooms need to be more flexible and clients realize that a room is not going to always be fully dark when you want to watch a movie," he explains. "The demo with a higher ambient light level shows the client more of how they are likely going to be using the projector quite candidly. In the past they may have only watched movies in a dedicated theater, now that trend is moving into a different room where people want to hang out instead of just watch a movie.
"Our 45 years of presence in the market here, one of our core values is to continually upgrade existing clients, not just find new customers," continues Skelley. "We have seen a high level of interest among a small set of our clients who we know are in this price range or are in the midst of a significant project," he notes.
When the VPL-GTZ380 first came out last March, Definitive Audio invited a group of about 30 clients to do an initial showing of the product. Due to COVID-19 restrictions, the company has been unable to do its traditional widespread introductions to the community. That includes the forced cancellation two years in a row of its popular "Music Matters" open house events.
Skelley believes the Sony name holds weight with Definitive Audio's clientele.
"We've had a long-term strong relationship with Sony for many years. Sony TVs are the products that our clients are used to purchasing from us, and they typically want the very best that is available… they want extraordinary level products, not just ordinary level. Because we have always had that great relationship with Sony, there is a strong confidence in the products from our employees, and our clients believe in the strong brand too," he comments.
In addition to the high brightness, the Sony VPL-GTZ380 incorporates a newly developed native 4K SXRD panel with improved light stability and a new laser light source using a red laser diode in addition to the two different-wavelength blue laser diodes.
"The brightness is what gets the client's attention first, but then the processing power of the chip is clearly the most advanced. That is the strength of the HDR in that framework to result in by far their most superior product. Forgive my analogy, but it's like a Formula One racecar… whether it's the output in the chipset that gives us enhanced performance of HDR on even a simple solution like streaming Netflix, or the advancement you get pulling content from Kaleidescape.