MadVR Labs Explains Why Video Processing Is More Needed Than Ever
4K, 8K and HDR10 are making the presence of external processors like madVR Labs' Envy important for high-quality viewing experiences.
In the early days of home theater, the need for an external video processor was vital, but over the years as the quality of projectors, displays and AVRs has improved, many integrators are now bypassing the need for a processor. However, 4K, 8K, HDR10 and other video advancements are once again making the presence of an external processor like the madVR Labs' Envy an important ingredient to creating a high-quality viewing experience for clients.
At madVR Labs, the "secret sauce" is in its its massive processing power and the proprietary algorithms developed by co-founder Mathias Rauen, co-founder and chief product officer.
"We provide orders of magnitude of processing power beyond what you typically get out of a display," says Richard Litofsky, co-founder and CEO of madVR labs. "Sometimes it's difficult for an AVR to provide all the processing and all the power in one box, so with the Envy you're effectively outsourcing the video processor to a dedicated box that has all the horsepower, additional features and optimizations. It leaves us to do what we do best and lets the display manufacturers focus on what they do best."
Litofsky says using a processor will eliminate that potentially awkward conversation in which the customer says a 1080p Blu-Ray looks better than a 4K HDR10 version of the same movie.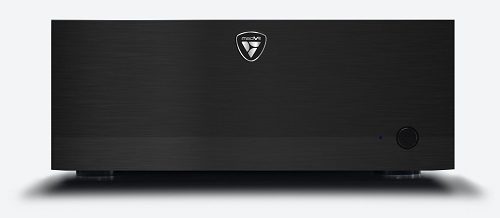 "Some of the biggest challenges that that our dealers and integrators hear all the time is that the HDR looks too dark or the whites get crushed and the details are lost in the bright areas. Those are the types of things that we resolve. With Envy integrators can truly bring that commercial cinema image to a home theater," he adds.
The installation of the Envy processor is simple, according to Litofsky, as it is placed in line between the source and AVR, then send the HDMI output to the display or projector.
Among the pioneering elements of the Envy is dynamic frame-by-frame HDR Dynamic Tone Mapping. The company uses a patent-pending DTM 2.0 engine that analyzes every frame in real-time to optimize every single pixel. The unit also has proprietary Highlight Recovery, Contrast Recovery and Shadow Detail.
MadVR Labs' Envy Key Features
In addition to Dynamic Tone Mapping, other key features of the madVR Labs' Envy include: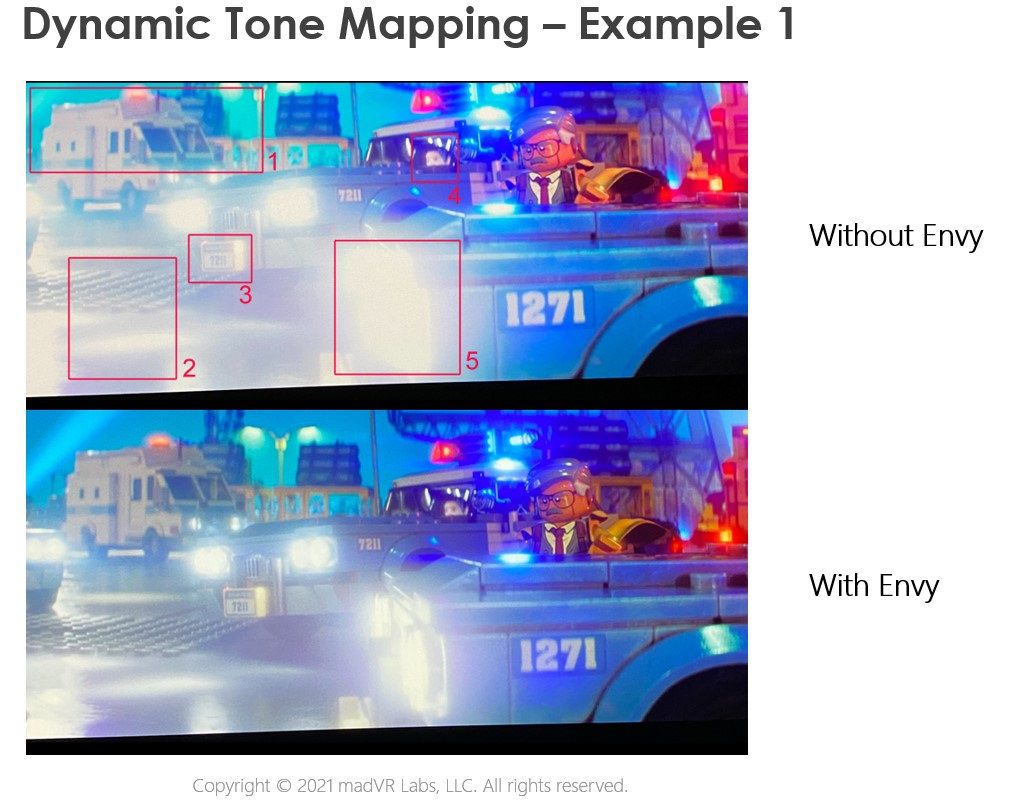 Auto Aspect Ratio Adjustment — Envy detects every single aspect ratio and instantly adjusts the image to exactly fit the screen, regardless of its aspect ratio and the aspect ratio of the movie even as it changes back and forth. Envy also "watches" the movie to learn the aspect ratios in use to eliminate the black bars.
4K Upscaling & Sharpening — Envy uses proprietary machine learning algorithms to provide 4K and 8K upscaling and anamorphic stretch. It also provides the highest quality chroma upscaling (4:2:0->4:4:4) and can automatically reverse certain damaging chroma upscaling used by source players to apply its chroma upscaling.
3D LUT Calibration — Envy enables accurate calibrations by supporting massive 256-point LUTs (look up tables), without any loss of measurement data and precision. This translates to 16.7 million points of accuracy. Envy integrates with calibration products including ColourSpace, Calman, displayCal, and more.
Image Enhancements — Envy provides high-quality algorithms to remove compression artifacts and mosquito noise, as well as de-banding to remove 8-bit banding artifacts. Many other favorite tweaks for image enhancements are also available to remove or add grain, sharpen edges, remove ringing, and more.
Subtitle Handling & Profiles — Envy subtitle handing dynamically resizes the image to fit subtitles only when needed, maximizing picture size.