Millennials and Gen Z'ers love their headphones, as evidenced by Apple AirPods and Galaxy Buds flying off store shelves everywhere. After trying HiFiMan's open-back Ananda-BT, I immediately realized it is worth the extra effort for my peers and me to push beyond the audio status quo and look into the products traditional audiophile headphone companies are offering consumers.
While I like to consider myself an audio enthusiast, I admit I am a little green to the high-end audio world. I've tried several higher end pairs of headphones in the past, but those left me wanting more features, better audio quality, and generally were not worth the asking price. Once I tried the Ananda-BT, I immediately realized what investing in high-resolution audio can mean, and I can confidently say I never want to go back to my other headphones. 
Ananda-BT Features and Setup
HiFiMan has packed a number of useful features into the large set of headphones, the most important of which is the product's open-back design, which allows for direct airflow through the drivers to theoretically create a rich, wide soundstage. One thing to note: These headphones are not designed to be used outside of the home. They have no sound-isolating properties—a sacrifice made for a wider soundstage. As such, they are not well-suited to use on busses or in cars because they may "leak" sound out into the surrounding area.
The other major feature of the Ananda-BT is represented in its name: Bluetooth. There are very few "audiophile quality" wireless headphones on the market, and these headphones include support for 24bit/192khz streaming when connected via USB, and 24bit/96khz via Bluetooth.
Bluetooth pairing works effortlessly on my custom-built gaming PC, iPad Pro, and Samsung Galaxy S10 smartphone. This is important because the Ananda-BT lacks a 3.5mm headphone jack, and instead offers a USB-C to USB-C cable and a USB-C to USB-A cable for both charging and playback purposes.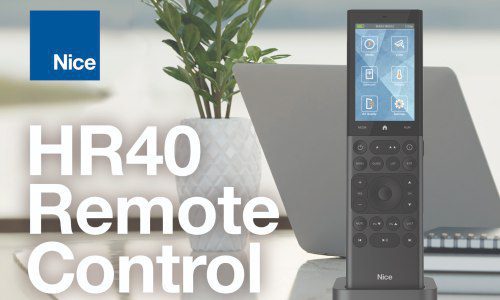 Remote controls continue to evolve at a rapid pace. The days of integrators providing remote controls simply for the TV have migrated to full home automation control of lights, shades, security, HVAC and audio/video in a single form factor. Join this free one-hour CE Pro webinar to hear from a panel of experts who will delve into finding the right remote that can effectively control all the subsystems in a home and empower consumers to customize the solution, while at the same time allowing integrators balance their service requirements.
Register Now! 
I averaged approximately 10 hours of playback per charge, but I found it depended on how loudly I played the headphones and for how long I left the headphones idle on my desk. The charging options both work flawlessly and even include the ability to charge while listening, which is a very welcome feature I'd love to see in more headphones. The indicator LED flashes various colors depending on how the headphones are being used (for example, when the headphones are paired via Bluetooth the LED pulses blue, but while connected via USB it stays solid white).
Unboxing and set up are easy. The headphones come packed in a large box with a heavy-duty zippered carrying case that includes the headphones, USB-C to USB-C cable, USB-C to USB-A cable, and a small microphone for use while gaming. The headphones do need to be charged before using, as mine arrived without enough charge to turn them on. Charging takes about four hours from low battery, and after that they pair like any other Bluetooth product so it's pretty straightforward. One thing I will note is that the USB-C end that connects to the headphones doesn't fit fully into the female port, but it does work without any issues.
I also really appreciate the clear, concise way the included owner's guide is written. All of the major things a user would want to know (how to pair, charge, and operate the headphones) is all present in one bulleted list on one page.
One major selling point of the Ananda-BT is its use of planar magnetic drivers, which allow the headphones to deliver fast transient response capabilities and high levels of upper frequency extension, thanks to the driver's suspended diaphragm material, which resides between permanent magnetic fields. These drivers provide a high level of imaging that I've only previously experienced in another HiFiMan product, the Sundara. 
Additionally, the Ananda-BT packs a lot of audio technology into its large form factor, and it appears HiFiMan was trying to create an all-in-one package for those interested in high-end audio, but don't want to go out and spend a ton of money on individual components. As a result, the company has outfitted the Ananada-BT with an internal, custom-designed amplifier and headphone DAC (digital-to-audio converter) that support lossless high-res Bluetooth streaming formats like APTX-HD, HWA, and LDAC. 
Performance
After listening to these headphones for over 100 hours, I'm incredibly impressed with what HiFiMan was able to accomplish with the Ananda-BT's. While listening via Bluetooth, all genres of music sound incredibly detailed and well-developed right out of the box with no equalization or settings adjustments needed.
I have a pretty eclectic taste in music, so I spent an intimate amount of time with several genres and came to different conclusions for each.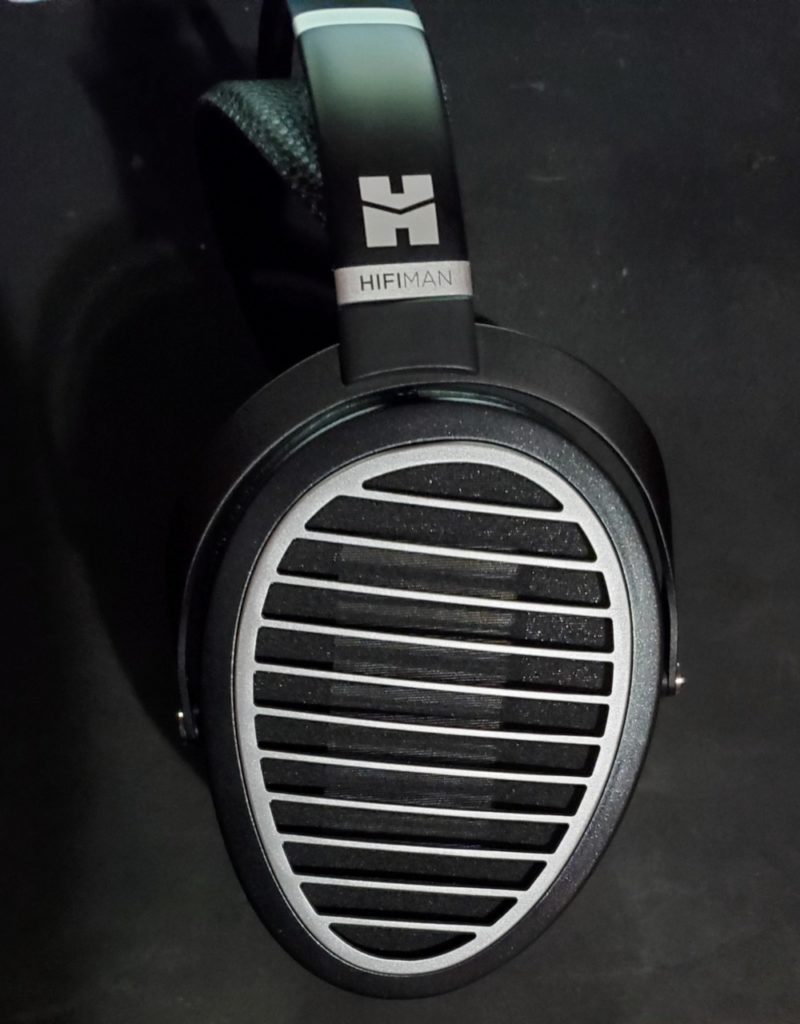 Indie Rock from bands like The Mountain Goats and The Decemberists, which rely heavily on acoustic guitar, sound lifelike, with accurate timbre reproduction. Sometimes you can even hear the way the string taps up against the fret. When multiple acoustic guitars are present, the HiFiMans make good use of its massive soundstage by placing the guitars often in opposing areas of the soundstage, allowing for added clarity and texture. When listening via my Samsung smartphone with LDAC mode enabled, songs like "California One/Youth and Beauty Brigade" by The Decemberists, which I've been listening to for over a decade, sounded completely new, and allowed me to notice details in the song that I had never noticed before, like the use of pitched down vocal harmonies in a few segments.
Genres like psychedelic rock and progressive rock sound expansive and showcase exactly what you are getting for your money. The ability for reverb-filled guitar patterns to linger in the expansive vertical soundstage creates a transportive experience that, for me, is worth the price of admission alone. In many ways listening via the Ananda-BT in a quiet room with the lights turned low is as close as I can get to being at a private concert with all my favorite bands as headliners. 
Bluegrass banjo has all the plucky, almost plasticky twangy character it has in person, which especially plays well off of the Ananda's excellent acoustic guitar response. Songs like "Summercamp" by The Infamous Stringdusters show the balancing act the left and right channels can pull off. At one point in the song, a beautifully mixed segment of fiddle solo charges over in the left channel, while banjo licks support the solo in the right channel. The mixture between piercing, frantic fiddle action and the softer, more delicate banjo is so perfectly imaged that it's hard to believe I'm not surrounded by instruments while at my work desk.
Finally, jazz is perhaps the best performer of the bunch, letting loose all of its silky yet vibrant punch the genre is known for with ease and clarity I've never experienced before. Songs like Thomas Dolby's "I Scare Myself" showcase the masterful balance of deep bass response—often a rarity in open-back headphones—alongside the raspy timbre of wind instruments surging in the background playing counterpoint to the relaxed vocals of Dolby in the forefront.
The headphones come with a small microphone designed for gaming, and as a self-professed "gamer" I decided to try them out in voice communications while playing "Overwatch" on PC and "Rocket League" on Xbox One. When I asked my friends how the mic sounded, they said it sounded okay, but that it wasn't as good of quality as the one I typically use (an Astro A40TR specifically designed for gaming). While this is what I expected, I was impressed with the headphones when using them for single-player-only games like "The Witcher 3" and "Doom 2016."
I also took the opportunity to have a few friends (Millennials) and family members (Baby Boomers) listen to the headphones with their preferred music and the results were fascinating. Two of my friends felt the headphones were a bit too bulky for everyday use, but once they listened to a few tracks while wearing them their complaints ended and the praise began, with one saying he "loves how clear the guitars are and how the piano floats around my ears."
When asked if he'd be willing to save up to afford the $999 the headphones fetch online he initially balked, but said the quality was such that, if he had more time to dedicate to listening to music at home, he'd definitely try saving up for them and hide the receipt from his wife.
My two family members who tried them were much more attuned to the value of high-quality audio and admitted that while the price was high, the songs they selected sounded more lifelike than they'd ever heard before, and mentioned their desire to steal the headphones from me.
Final Thoughts
While there's not a lot of negative things to say about the HiFiMan Ananda-BT, I do have a few small things I'd like to see improved in future versions. I do think the USB-C port not fully accepting the male end of the cable is a bit odd for such a premium product, and at least on my head, the headband can sometimes get irritating during longer listening sessions of over two hours. I'd also suggest they either remove the microphone option entirely or overhaul its performance, as it feels a little "thrown in" compared to the rest of the package. 
All told, I'm absolutely blown away by the overall audio package HiFiMan has created. I think it's the perfect opportunity for integrators to introduce high-end audio quality to the more affluent headphone-fanatic Millennial and Gen Z audience that is slowly gaining ground in our industry. This is one of those products you have to experience to believe it's worth the asking price.

CE Pro Verdict
Pros:
Incredible sound quality regardless of preferred genre
Long battery life that allows users to listen while charging via USB
Easy to set up and tune for ideal audio performance
Cons:
The headband can be a little irritating during longer listening sessions
USB-C port does not fully accept the male end but does still work
Microphone quality is subpar