Many integrators have made mounting flat screen TV display, or 'hanging a TV' as some call it, a bread-and-butter part of their installation business. However, it never hurts to remember some of the basics before you mount a TV display. Regarding all these tips, it is always advised to read the mount manufacturer's instruction sheet before starting the job (and do that the night before, instead of in front of the client).
Here are the tips integrators should always consider when on the job:
#1 Mount Weight + TV Weight = Total Capacity
When getting ready to select the proper mount for the desired TV, don't forget that the weight of the mount must also be included in your calculations, not just the weight of the TV alone. If the mount you have selected for the job barely covers the total weight capacity of the TV, the odds are that it is insufficient to handle the total weight of the mount and the TV.
#2 Double up on Studs When You Can
Flat screen TVs are getting lighter and lighter, but that doesn't necessarily mean you can switch from a double-stud solution to a single stud. In fact, in new construction, it's advisable to have the carpenter double up the studs in the wall area where you will be hanging the TV. This will give you the flexibility to possibly use a single-stud solution that meets the minimum weight capacity.
#3 Always Check the UL-Listing
The Underwriters Laboratories-listed weight capacity is usually very conservative. For example, one manufacturer says that its double-stud mounts that are UL-listed at 150 to 200 pounds capacity can hold 4x that weight. But why risk it?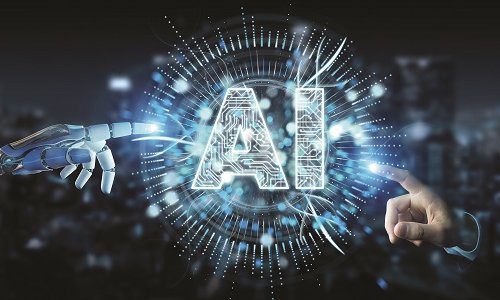 In an era where crime continues to evolve, relying solely on AI-based solutions proves insufficient in preventing sophisticated threats and false alarms. The webinar will emphasize the paramount importance of human judgment and intuition in tandem with AI technology to create a truly complete security solution. Our session will explore how Deep Sentinel's revolutionary approach combines the best of both worlds—advanced artificial intelligence and the presence of highly trained human guards. Together, these elements create an unparalleled level of protection for residential and commercial properties alike. Join our panel of esteemed lighting experts that will dive into why it's time for integrators to rethink their role in the outdoor lighting industry.
Register Now! 
#4 Single-Stud vs. Double-Stud
You shouldn't push the maximum load ratings for single-stud solutions. For a 15-inch screen, it's about 25 pounds. For a 40-inch screen, it's about 90 pounds. If a single stud is not going to work, play it safe and select a double-stud solution.
#5 Metal Studs Are Weaker
In general, metal studs are not conducive to hanging a flat-screen TV because they are much weaker than wood studs, with the ability to hold about one-third the weight of their wood counterparts. There is consistent banter on the DIY Web sites from consumers bragging about how they mounted 50-inch TVs on single metal studs with "special screws" and "haven't had any problems yet."
The operative word there is "yet." Don't risk your entire business by mounting a heavy flat screen on metal studs. The recommended solution is to install a plywood backer on the wall behind the screen on the drywall to distribute the weight.  Remember, kids like to hang on flat screen TVs.
#6 Check the Clearances
For swivel, tilt, swing arm or articulating mounts, you must make sure the TV bezel is going to clear obstructions like cabinet doors once mounted. This is particularly important when corner mounting a unit; if the TV hits the drywall when it is tilted downward tilt, you are in trouble.
#7 Beef Up Recessed TVs
Recessed flat screens look great, but strength must not be compromised for the sake of aesthetics. Often, a recessed niche means the 2×4 wall studs are no longer behind the TV. In that case, what do you affix the mount to? Support must be added to a recessed niche, usually in the form of a ¾-inch (minimum) sheet of plywood as a wall plate.
#8 Maintain Ventilation Requirements
A flat screen TV recessed into a niche must maintain 2 inches of clearance all the way around in order to keep proper ventilation in place. Without that 2 inches, you are creating an oven behind the TV that could eventually lead to a fire.
#9 Avoid Laying TVs Face Down
Check the manufacturer's warnings and instructions first before you ever lay a TV face down. Larger glass panes will be prone to cracking. The TVs are meant to be always kept upright.
#10 Altering Mounts Is a No-No
Making alterations or adding components to a mounting will automatically void the manufacturer's warranty. It could also push the settings over the weight limit and be a safety hazard.
If you enjoyed this article and want to receive more valuable industry content like this, click here to sign up for our digital newsletters!