The modern home electronics revolution started arguably 15 or 20 years ago when manufacturers realized that homeowners desired more than simply a high performing TV or pair of speakers.
Today's homeowner values how a product looks just as much as they value performance and functionality. One of the leading manufacturers bringing these elements together is Coastal Source. The Moorestown, N.J.-based developer of outdoor lighting and audio systems applies its more than 60 years of product development experience to design products that meet the performance, aesthetic, and reliability requirements that homeowners demand from today's home electronic systems investments.
Explaining how the company approaches the design of its products, Sean Snowden, director of design & engineering at Coastal Source, points out just how rapidly the residential outdoor technology market is evolving.
Modern Coastal Source Industrial Designs Complement Outdoor Spaces
Snowden points out that over the past several years landscape lighting has been trending towards smaller, unassuming fixture designs. To stay aligned with this growing market trend he says the company developed its Niche line of brass micro fixtures that offer integrators and homeowners a small-footprint solution that unobtrusively blends into a variety of spaces.
"We continue to develop upon our Niche infrastructure and have exciting plans ahead. That being said, there's no denying we've become known for our large displacement, high-performance speakers. While our 10.0 3-Way Bollards stand roughly 40-inches tall, they can be buried to a reduced height of 20 inches with some models as little as 8 inches," says Snowden.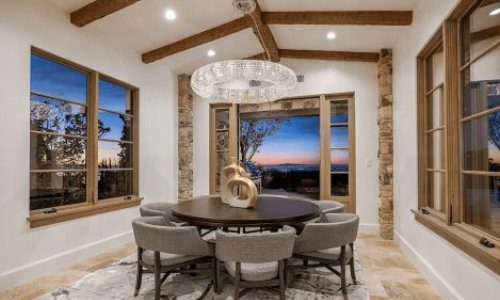 As a custom integrator, lighting is in demand. Effective communication, education and showcasing the value proposition of LED light fixtures in conjunction with integrative control systems are the keys to overcoming challenges and closing sales in this specialized market. Join us as we discuss the future of digital lighting and control with David Warfel from Light Can Help You and Patrick Laidlaw and Mark Moody from AiSPIRE.
Register Now! 
"Our dark composite enclosures blend well with most natural landscapes, and we have an extensive line of custom finish solutions that can effectively blend our high-performance speakers into nearly any environment. Our dealers wanted a Coastal Quality solution for wall-mounted applications, and we're pleased to announce our Razor line of architectural speakers. With a sleek profile and only 3-inches deep, there's no longer a need for clunky box speakers. Razor is a great way to provide high-performance audio while complimenting any architectural style."
Snowden is quick to emphasize that when discussing Coastal Source and its product line, that integrators should explain the company is a total systems provider. This approach means that Coastal Source provides everything from the transformers, amplifiers, and waterproof cabling to discreet lighting fixtures. The total sum of these systems includes high levels of performance and reliability—a testament to the company's attention to detail that extends from cable design to meticulously engineered fixtures & speakers.
Elaborating on the differences between outdoor lighting and outdoor audio, Snowden continues by stating that while the product categories share many things in common with what homeowners want in terms of looks and style, there are specific elements that people seek from the respective product categories.
"There are certainly similarities in terms of making fixtures and speakers disappear in the landscape or trying to minimize the visual impact as much as possible. However, outdoor audio is much more forgiving, especially when the customer listens to our larger high-performance speakers," he comments.
"I can't recall a single customer that objected to their size after listening. More often they will increase the quantity of their order. Audio demos are very powerful. Lighting is often driven by size, but the aesthetic and finishes play an important role since the fixtures need to match the architecture of the property. Our Vintage Brass finish resembles an oil-rubbed bronze and blends in with almost any landscape. For architectural applications, we do offer copper and nickel plating for select fixtures and our Match line of fixtures provides an elegant solution for contemporary and minimalistic dwellings."
Support Services Help Integrators Meet Client Objectives
As a total systems provider, Coastal Source also emphasizes that if integrators want to maximize their ability to fully realize the capabilities of their Coastal Source installations, they should take advantage of the design services the company offers.
Snowden says Coastal Source's design services save dealers time, and it also provides a platform in which dealers can present their companies as a high-level business for more professional presentations when meeting with homeowners, architects, and other design professionals.
Beyond the scope of the company's design services, Snowden comments there are several little things the company does with its products such as its Plug+Play cabling that provides integrators a simple way to reliably connect its systems. He also says that through its turnkey cabling architecture dealers can react quickly to changes that often occur with clients wanting to add to their systems midway through an installation.
"Do you need to add more fixtures? No splicing required," stresses Snowden.
"Dealers can expand the layout [of a system] effortlessly without compromising the integrity of the system. Like our cabling, our lighting and audio products are equally flexible. You can mix and match parts to create your very own lighting fixtures or combine satellites and subwoofers tailored to your exact needs and specifications. We work hard, so you don't have to. These are truly fun systems to install."
Underscoring the company's commitment to the market including product development, industrial design, and support services, Snowden adds that Coastal Source views its partnerships with dealers as a critical component of the company's overall success.
"We are always competing with ourselves to find better solutions and technology that exceeds the needs of dealers and consumers. We're fortunate to have our parent company, D'Asign Source, a high-end Design/Build firm, that stays ahead of market trends. They are a crucial part of the implementation process each product goes through," he remarks.
"Real clients and installations keep our products as 'futureproof' as possible."
More news from Coastal Source: CE Pro Podcast #129: Outdoor Audio & Lighting Grab Attention at CEDIA Expo
If you enjoyed this article and want to receive more valuable industry content like this, click here to sign up for our digital newsletters!