AudioControl is bringing is amplification expertise to the subwoofer space at CEDIA Expo 2019.
For the first time, the Mountlake Terrace, Wash.-based company is unveiled two new subwoofer amps: the AudioControl RS 1000 and RS 500.
Both DSP-enabled subwoofer amplifiers offer "the ultimate bass amplification solution" for any home cinema, multi-zone audio or two-channel music system, according to the company. The RS Series amplifiers deliver high power and are stable into 2 ohm subwoofers.
Like other models in the AudioControl lineup, RS-Series amplifiers offer IP and IR control, as well as loop outputs with an optional high-pass filter.
These features are coupled with the power of AudioControl's DSP engine that puts graphic and parametric EQs, delay and phase control at the user's fingertips for precise calibration and tuning. Each amp has balanced and unbalanced input… one each.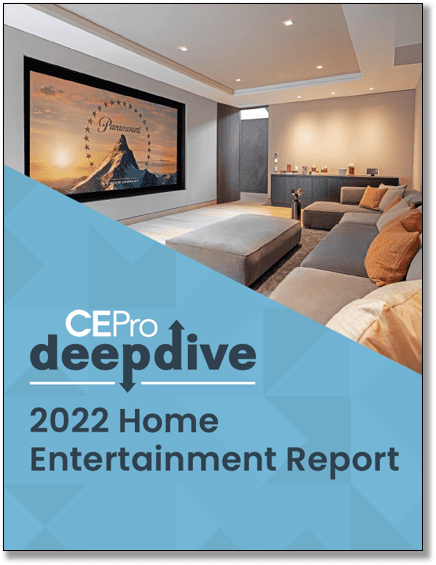 The home entertainment category is especially susceptible to the supply chain crisis because there are so many individual components required. Despite that ongoing problem, the once-forgotten "home theater" category continued its strong comeback in 2021 likely driven by the ongoing house-bound public due to the COVID-19 pandemic.
Download your copy today!
"We have been asked for many years to do subwoofer amps, and for some reason we haven't done them. This year, we are launching two new subwoofer amps, both are high performance with 1,000 watts per channel in a 1U configuration," says Alex Camara, CEO of AudioControl. "This is a great launch for us. We are so excited about it."
AudioControl to Debut New Measurement Tool at CEDIA Expo 2019
In addition to the subwoofers, AudioControl is launching its DM-RTA measurement tool device at CEDIA Expo. The company will also be showcasing its 70V amplifiers, as well as its Avalon, Pantages and Savoy amplifiers.
"We are speaker agnostic. I don't think many of our integrators recognize that. We work with any company and any speaker in any home situation," says Camara.
Meanwhile, the new Avalon G4 will also be on display in booth #1813. The Class H amp technology helps to increase amplifier efficiency and its products' reliability.
Internally, the amp also employs the company's AudioControl Light Drive Anti-Clipping Protection Circuitry to eliminate the amplifier from damaging speakers in the event the amplifier is turned up to a point where it is clipping and could damage speakers.
The amp's rear panel provides a choice of XLR (balanced) and RCA (single-ended) inputs, along with four sets of multi-way binding posts; amp channel level trim controls, stereo, mono option buttons and 12-volt triggers.
Additionally, the four channel, 2U-high Avalon G4 is rated to deliver 230 watts into 8 ohms; 300 watts into 4 ohms and 600 watts bridged into an 8-ohm load.