NSI Industries, LLC, has announced the passing of Victor Hawdon, former senior vice president and founding partner of NSI Industries.
"Vic was unique in both this personal and professional life," says Randall Parian, a former president at NSI.
"He coined the former NSI motto: 'NSI~Never Say Impossible', which we strived to achieve on a daily basis."
NSI says that Victor Hawdon was instrumental in developing many products, sales tools, and packaging alternatives used across the electrical industry since the mid-1980s.
According to the company, Hawdon had a talent for identifying people outside of the industry, many of whom progressed to management positions and are still in the industry today. From the company's beginnings in Charlotte, N.C. to the first Huntersville, N.C. headquarters and warehouse, NSI points out that Hawdon helped to design and build, Hawdon contributed to the company's growth.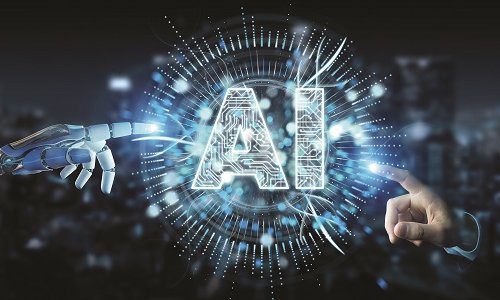 In an era where crime continues to evolve, relying solely on AI-based solutions proves insufficient in preventing sophisticated threats and false alarms. The webinar will emphasize the paramount importance of human judgment and intuition in tandem with AI technology to create a truly complete security solution. Our session will explore how Deep Sentinel's revolutionary approach combines the best of both worlds—advanced artificial intelligence and the presence of highly trained human guards. Together, these elements create an unparalleled level of protection for residential and commercial properties alike. Join our panel of esteemed lighting experts that will dive into why it's time for integrators to rethink their role in the outdoor lighting industry.
Register Now! 
"Since NSI was founded, we have continued to grow and evolve based on Vic's principles, work ethic, and determination as he was instrumental in both laying this company's foundation as well as growing it for decades that helped make all of this possible," notes G. R. Schrotenboer, CEO, NSI Industries.
"Vic's legacy will continue on with NSI."
NSI Industries, LLC is a provider of electrical, HVAC, and building technology product solutions for more than 45 years. NSI brands include Bridgeport Fittings, Polaris Power Connectors, TORK Timers and Controls, WarriorWrap Professional Tape, TERMINATOR Premium Wire Connectors, RHINO Safety, Platinum Tools, TechLogix Networx, Duro Dyne Sheet Metal Accessories, Metallics Fasteners, Remke Industries, and LYNN.
More news from NSI Industries: Platinum Tools NetXpert XG2 10G Tester
If you enjoyed this article and want to receive more valuable industry content like this, click here to sign up for our digital newsletters!