AtlasIED's new Atmosphere solution creates immersive listening experiences in both residential and commercial environments. CE Pro spoke with AtlasIED's vice president of marketing and corporate communications Gina Sansivero about the opportunities for integrators to create immersive audio experiences.
CE Pro: Tell us about your newest solutions for the residential integration space?
Sansivero: In the last few years, we've witnessed a heightened demand across the AV industry, in both the commercial and residential spaces, for "immersive" listening experiences. To serve this need, integrators require high-performance audio solutions for music playback and home theater.
AtlasIED engineers recognized this early on and it inspired the development and feature-rich launch of our audio processing and control solution, Atmosphere. As the name implies, the solution offers integrators and users an effortless way to create the perfect "Atmosphere".
Complete with multi-zone processors, amplifiers, and a variety of accessories, Atmosphere is a trusted solution for some of the nation's top bars, restaurants, hotels and retail venues. Its streamlined ease of use, scalability, and performance capabilities make the solution an ideal option for integrators looking to leverage their business within the "resi-mercial" sector.
CE Pro: How can integrators get in contact with AtlasIED and what is the key question they should ask you?
Sansivero: AtlasIED is a family-owned business that couples its rich background in commercial and consumer audio innovation with a sustained dedication in serving its customer-base with the utmost care.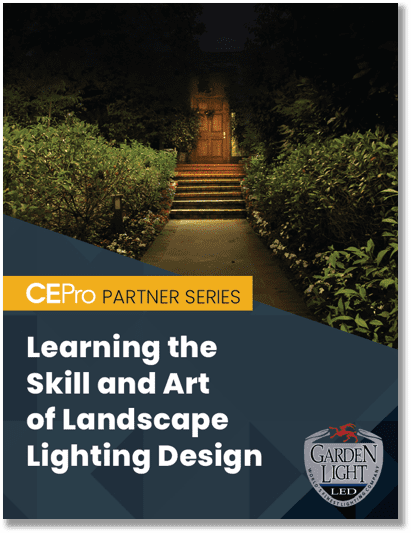 Experts recommend landscape lighting design as an entry point for integrators into the revenue opportunity of home lighting. Check out our new resource for tips and best practices. Download "
Learning the Skill and Art of Landscape Lighting Design
" today!.
To do so, AtlasIED has a strong team of regional and international sales managers partnering with some of the best distributors in the industry to ensure integrators and customers have what they need to transform their dream installation into a reality. Integrators can find their appropriate AtlasIED Regional Sales Manager by visiting https://www.atlasied.com/RepMap.
Once in contact, integrators should inquire about how AtlasIED's commercial experience translates into hospitality-related projects for our integrator partners. Whether an integrator is well experienced in the "resimercial" sector or just getting started, AtlasIED offers the team support and product stock to help exceed the installation expectations for all.