It's no secret that a whole generation of Millennials are dealing with the effects of listening to headphones at too high of a volume. Since many early generation MP3 players and most modern smartphones are capable of producing sounds up to 120 decibels, often without warning the user, it's easy to see why organizations like the Hearing Health Foundation and companies like Apple are beginning to dig a little deeper into the problem and try and root out a long-term solution for millions of music-loving Americans.
According to a recently published Apple Hearing Study, which analyzes data from thousands of participants in the U.S., the average weekly headphone exposure for 1 in 10 participants is higher than the WHO recommended limit, with another 10% of participants reporting having been diagnosed with hearing loss by a professional.
The problems don't solely lie with headphones, either. The study finds 25% of participants also report experiencing daily average environmental sound exposure (traffic, machinery, etc.) that is higher than the World Health Organization's (WHO) recommended limit. In addition, the study finds nearly 50% of participants now work or have previously worked in a loud workplace, which is quickly becoming the norm across the globe. In fact, the WHO believes that by 2050 an estimated 700 million people globally will experience profound hearing loss.
"Hearing loss can impact a person in many ways, and our goal is to drive increased focus on the importance of hearing health across decision makers and the general population," says Ren Minghui, assistant director-general of the World Health Organization. "We encourage people to take the appropriate steps to protect their hearing and to seek care when needed."
Apple Uses Tech to Aid in Hearing Loss Research
In order to collect data for the study, Apple used its Research app, which allows iOS users to enroll in various studies that use a customer's device to track progress and report relevant data to healthcare professionals.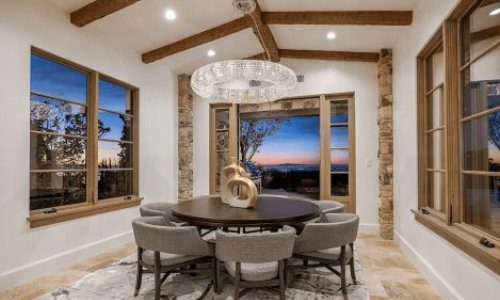 As a custom integrator, lighting is in demand. Effective communication, education and showcasing the value proposition of LED light fixtures in conjunction with integrative control systems are the keys to overcoming challenges and closing sales in this specialized market. Join us as we discuss the future of digital lighting and control with David Warfel from Light Can Help You and Patrick Laidlaw and Mark Moody from AiSPIRE.
Register Now! 
Data collected in this manner (and via hearing tests) shows 20% of participants have hearing loss when compared to WHO standards, and 10% have hearing loss that is consistent with noise exposure.
"One year into the Apple Hearing Study, we've generated significant insights into everyday noise exposures and the impacts of those exposures on hearing among our participants. The national scale of this study is unprecedented. We look forward to sharing new scientific findings, as well as informing policy to improve and promote hearing health, as the study progresses," says Rick Neitzel, associate professor of environmental health sciences at the University of Michigan School of Public Health.
"Even during this pandemic, when many people are staying home, we're still seeing 25% of our participants experiencing high environmental sound exposures. The results of this study can improve our understanding of potentially harmful exposures, and help identify ways that people can proactively protect their hearing."
Apple is also working on adding more features to its products so customers can better monitor and protect their hearing health. iOS users can take advantage of the company's Noise app, which allows Apple Watch users to receive a notification anytime they are in an environment that may impact their hearing. In addition, headphone accommodations can be set up to customize audio preferences via software and listening tests, which is particularly useful for users with existing hearing loss or deafness in one ear.
While none of these features can completely replace responsible listening habits, companies like Apple are trying to make sure younger audio enthusiasts don't unintentionally damage their hearing irreversibly. To learn more about hearing loss and other accessibility features, click here.
If you enjoyed this article and want to receive more valuable industry content like this, click here to sign up for our digital newsletters!