Vanco International, a leading provider of AV distribution and electronic accessory products, has announced the release of a new PulseAudio 6X6 in-wall amplifier (model PA66M2) and accessory kit (model PA66ACCS) for distributed audio systems.
The PulseAudio brand from Vanco enables integrators to create affordable, right-sized systems with easy installation and clean finishes, the company says. Its new distribution amplifier and accessory kit incorporates flexibility and modular functionality to aid dealers' multizone system designs, PulseAudio adds.
PA66MK2 6×6 Audio Distribution Amplifier
The PA66MK2 is a 6X6 audio matrix with six bridgeable zones, accommodating one or two speakers per zone. It is expandable up to three units, for a total of 18 zones of distributed audio. Each PulseAudio PA66MK2 provides up to 25 watts of power into an 8-ohm load fueled by Class D amplifier.
The new distribution amplifier features stereo/bridge mono output with adjustable stereo/bridge control, as well as a PA input jack that automatically sets all zones to source one for system-wide announcements in commercial/resimercial installation settings.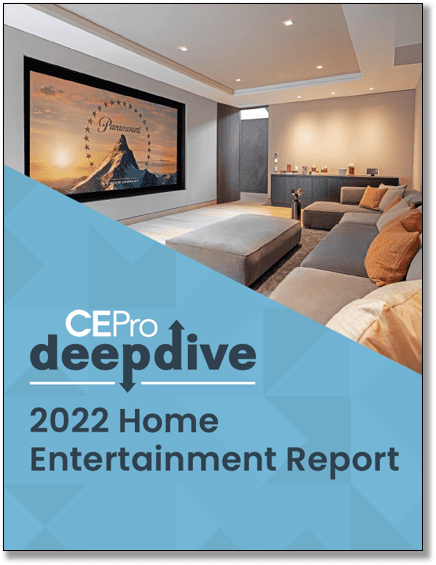 The home entertainment category is especially susceptible to the supply chain crisis because there are so many individual components required. Despite that ongoing problem, the once-forgotten "home theater" category continued its strong comeback in 2021 likely driven by the ongoing house-bound public due to the COVID-19 pandemic.
Download your copy today!
The PA66MK2 can be controlled via RS232, IR or IP with provided RS232-IP and iOS or Android app, according to PulseAudio.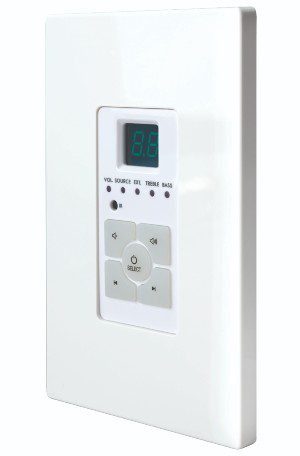 PA66ACCS Audio Distribution Amplifier Accessory Kit
The PA66ACCS is an ideal complement to the PA66MK2 distribution amplifier, the company adds.
It includes a keypad connection hub and decora wall-plate that allow the PA66MK2 to be seamlessly installed in any room environment.
The accessory kit also includes six POE keypads with built-in IR RX and decora wall-plates for each of the PA66MK2's audio zones; keypad mounting hardware; keypad hub; IR receiving cable; and remote control.
"The new PulseAudio in-wall amplifier and accessory kit is an elegant solution for bringing multizone audio control into a space," says Randy Blanchard, director of audio products for Vanco.
"This new distribution amplifier makes audio system power and control compact, accessible, and affordable."