An amplifier which, is robust enough to live in the rack space, allows for channel-by-channel calibration, has an intuitive interface, offers remote access, and can interface with the leading automation companies would seem to check all the boxes. But what distinguishes a good from a great amplifier? What of the audio quality itself?
Excellence in the Digital Realm
For nearly 50 years, NAD has developed a reputation for offering a stable of audio products which surpass the expectations of its customers as well as the audio industry. While digital amplification was still regarded with apprehension, NAD was exploring its possibilities and creating products which harnessed its potential. The M2 redefined the digital amplification category, smashing the preconceptions of many audiophiles that digital amplification couldn't deliver high performance sound. The research and design philosophy which led to the M2 has served as the foundation for a growing assortment of award-winning amplifiers. NAD's latest generation of distribution amplifiers will, once again, redefine expectations.
CI 8-120 DSP — The workhorse
The CI 8-120 DSP was designed to contend with the demands of a wide range of integration applications while retaining the same sonic characteristics found in our traditional Classic Series products. Delivering 120 watts per channel at 8 ohms, or bridgeable to 200 watts, the CI 8-120 DSP can send an audio signal down long cable runs while maintaining audio quality. A parametric EQ allows the installer the ability to fine tune each channel to the characteristics of the zone. Power and fidelity within a 1U rack space.
CI 8-150 DSP — Refinement in the rack space
The commonly held belief is that the conventional high-performance amplifier could not live up to the rigours and challenges of the CI application. It is also believed that distribution amplifiers are designed for durability and ease of deployment at the expense of sonic performance. In a nutshell, a system designer needs to choose one or the other. NAD disagrees.
The CI 8-150 DSP is designed to deliver uncompromised performance within the custom environment. With its nCore output stage, the CI 8-150 DSP shares the same pedigree as some of NAD's prestigious Masters Series amplifiers. What makes this amplifier unique is its ability to deliver a conservative 8 x 150 watts per channel at 8 ohms (280 watts per channel when bridged) with a level of detail and refinement unmatched by any distribution amplifier on the market today.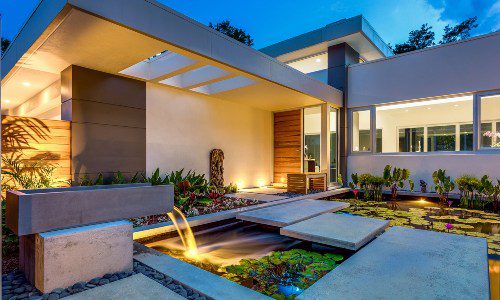 Landscape and architectural lighting create a magical and elegant ambiance for homeowners. The outdoor lighting industry has always been a phenomenal one and continues to grow in popularity. Now is the ideal time to learn more about this rapidly growing and highly profitable industry. Join our panel of esteemed lighting experts that will dive into why it's time for integrators to rethink their role in the outdoor lighting industry.
Register Now! 
In common with these amps is a custom web app that manages DSP calibration and IP control as well as offer several helpful diagnostic features. Once the installer has accessed the unit from within the network, the amplifier can be set up, calibrated, reboot, factory reset, custom settings restored, and firmware updated. This makes both on and off-site service highly efficient.
Chassis drivers for Crestron, Elan, Control 4, URC and RTI allow the amplifiers to be controlled by the automation system.
CI 16-60 DSP — Versatile and economical
The CI 16-60 DSP offers NAD's world-renowned sonic performance at an unrivaled price per zone. Delivering a conservative 60 watts per channel at 8 ohms or bridgeable to 140 watts per channel, the CI 16-60 DSP offers the necessary flexibility to handle most scenarios while remaining on budget.
"Once again, NAD has pulled off a clever balancing act regarding price, performance and features with the new CI 16-60 DSP. Perhaps even more impressively, it satisfies the needs and desires of the seasoned installer and critical listener. The former will appreciate the robustness that allows superior performance in all rooms regardless of cable length, and the IP access to key setup parameters and remote troubleshooting to save time and money." —Stereonet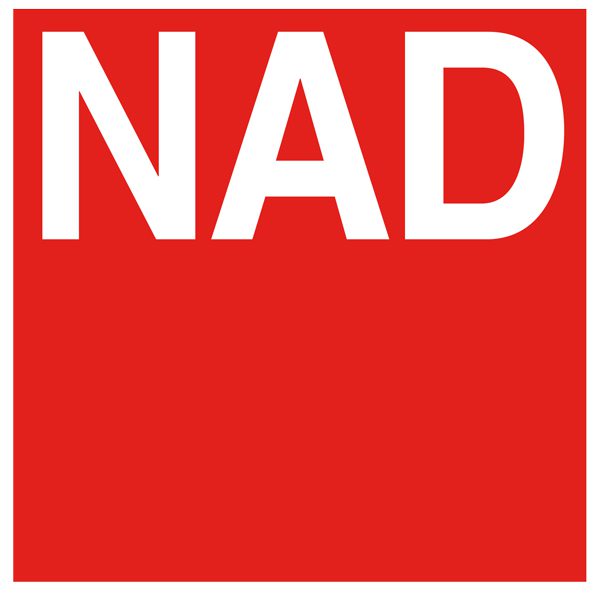 If you enjoyed this article and want to receive more valuable industry content like this, click here to sign up for our digital newsletters!