It's easy to get caught up in the excitement of a new AV system. New systems bring fresh promises of performance, convenience and of course fun.
Sometimes however, new gear needs help in order to meet those promises.
Back in the golden days of home audio, vinyl ruled the world and dealers would not only sell turntables, phono preamps and other components to enable the playback of Led Zeppelin's new "Houses of the Holy" record or Cheap Trick's "Live at Budokan," they would sell a myriad of AV accessories to ensure users' turntables delivered years of reliable performance. 
Some of those accessories include stylus cleaners, cartridge alignment tools, stylus force gauges and test records.
For years before the reemergence of vinyl, audiophiles kept the accessories category alive by their continued purchases of these products. Their purchases through the 1990s and early 2000s helped ensure that record brushes, stylus cleaners and other AV accessories would still be available today.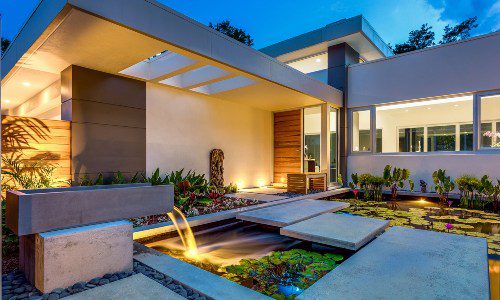 Landscape and architectural lighting create a magical and elegant ambiance for homeowners. The outdoor lighting industry has always been a phenomenal one and continues to grow in popularity. Now is the ideal time to learn more about this rapidly growing and highly profitable industry. Join our panel of esteemed lighting experts that will dive into why it's time for integrators to rethink their role in the outdoor lighting industry.
Register Now! 
In 2020 the vinyl and accessories market is much different than it was back in vinyl's glory years. In many cases, modern turntable users aren't purchasing these calibration tools because so many of the modern turntables that are available are preconfigured and already setup.
These preconfigured turntables haven't completely eliminated accessory sales, however. Some of the more popular AV accessories that today's vinyl enthusiasts are still buying include record cleaning systems, record brushes and record clamps.
AV Accessories Support More Product Categories
The fun thing about AV accessories is that today there are products available address video applications too.
One of the newest products available to augment home video systems is the MediaLight Mk2 dimmable A19 bulb. With 4K video content more widely available and with more content creators embracing some sort of high dynamic range (HDR) content, the image quality homeowners are able to achieve in their living rooms is at its highest levels ever.
The $34.95 MediaLight Mk2 dimmable A19 LED bulb provides an easy-to-implement bias lighting solution that dealers can provide to their clients. The 6500K correlated color temperature (CCT) bulb delivers a tuned lighting experience for multimedia and home theater spaces, and installation is as simple as screwing the bulb into a lighting fixture.
Trying out a pair of the bulbs in my multimedia space, I immediately noticed the difference in color accuracy from my home system.
In my AV space I use an Epson Pro Cinema 6050ub projector, along with a Stewart Filmscreen 100-inch Phantom HALR 16:9 screen. This system produces really nice images with the lights on or off. With the addition of the MediaLight Mk2 bulbs the 6050's colors are accurate and more fleshed out than when viewing content with the LED bulbs they replaced.
I also do many Zoom calls from this room and I think the color balance of these video calls looks better. The video is more balanced and neutral looking to provide a little more detail.
Another great point about these bulbs is they work with Lutron and other manufacturers' dimmable light switches. My home includes Crestron lighting and the bulbs fire up instantly with no hesitation, and they dim without flickering.
To learn more about the MediaLight Mk2 dimmable A19 LED bulb, as well as other AV accessories that include HDMI enhancement devices, record brushes, coax video isolators and subwoofer decoupling platforms, check out some products from these manufacturers:
If you enjoyed this article and want to receive more valuable industry content like this, click here to sign up for our digital newsletters!