Presidential Alert Causes False-Alarm Headaches
The loud tone produced by the alert set off certain glass break sensors and caused some PERS and mPERS subscribers to push their emergency buttons.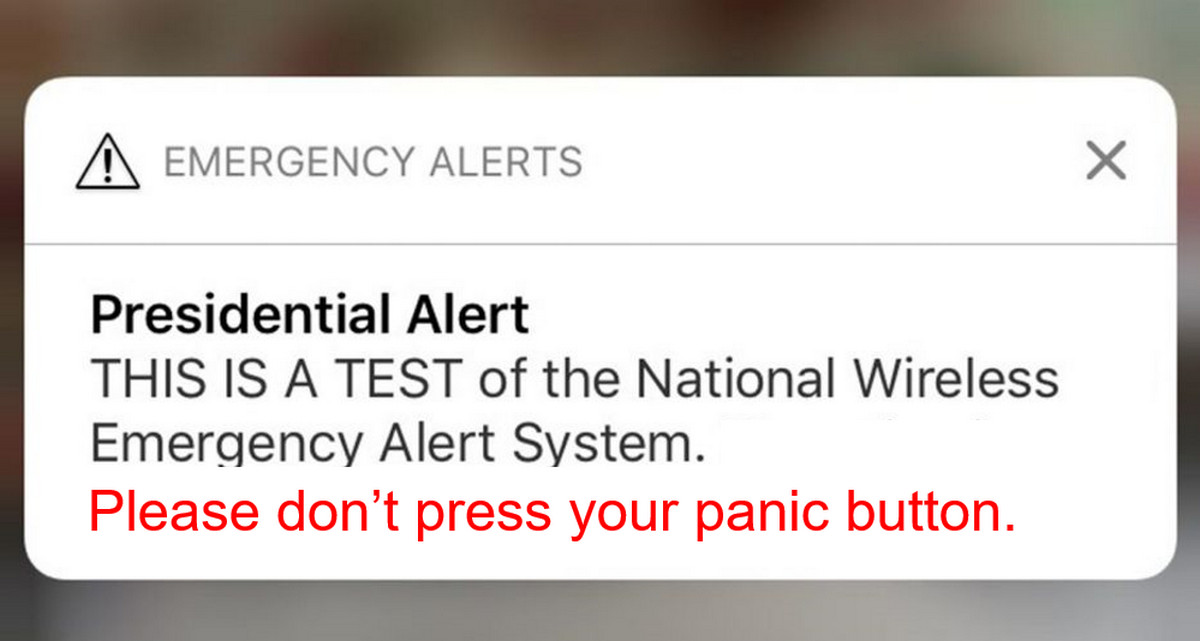 Security Sales & Integration ·
October 5, 2018
Though the testing of the Presidential alert system was much publicized, monitoring centers had no idea what they were about to experience when the alarm sounded on October 3.
The loud tone produced by devices that received the alert coincidentally matched the frequencies monitored by some security glass-break sensors, causing the sensors to trigger alarms that were reported to monitoring centers nationwide, AvantGuard Monitoring reports.
"From our end, we quickly noticed that the sudden increase in signals correlated with the Presidential Alert that went out. From there, our operations team quickly investigated and diagnosed the issue," says Justin Bailey, president, AvantGuard Monitoring.
The Presidential alert system, which was designed to provide national alerts in the event of a terror attack or widespread disaster, also caused an unusually high number of PERS and mPERS subscribers to push their emergency buttons.
Many elderly people felt confused or worried about what the alarm meant, while others believed the tones were coming from their emergency devices and pushed their buttons to discover the cause of the unexpected tone, according to the company.
AvantGuard says the volume of alarm traffic received by monitoring centers was similar to that received when area-wide storms or natural disasters impact a region of the country, however with storms, monitoring centers are able to prepare in advance to appropriately handle the influx of alarms.
"To those PERS subscribers, peace of mind was one button push away. For the security customers, countless false dispatches were prevented through the wise actions of many monitoring center teams who recognized the unusual traffic and were able to properly prevent emergency personnel from being sent to respond to a false alarm," Bailey says.
---
2019 State of the Industry Special Report - CE Pro Download
The custom electronics industry saw a healthy 8 percent growth rate in 2018, down slightly from the blazing 11 percent growth in 2017 but still admiringly strong. Our 2019 State of the Industry indicates that readers expect to see even more growth in 2019. Get your copy today.
---