Microsoft Xbox One X Becomes First Device to Support New HDMI 2.1 Features
The $499 Xbox One X gaming console will sport new HDMI 2.1 features like Variable Refresh Rate (VRR) and Auto Low Latency Mode (ALLM) in an upcoming firmware update.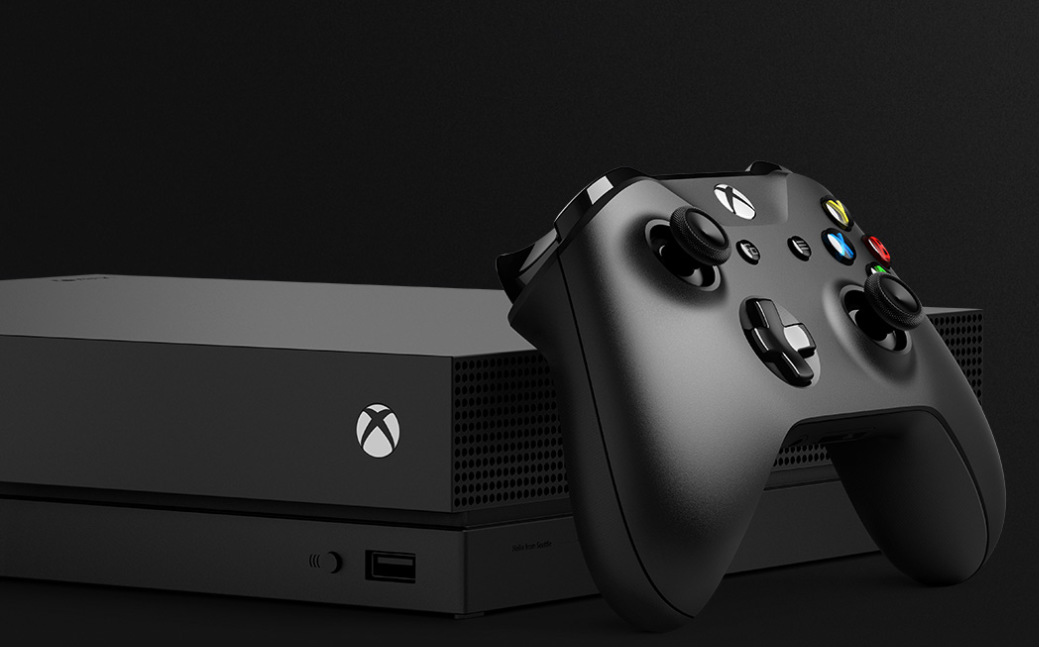 Andrew Nichols
·
August 6, 2018
The good news for integrators is that the long wait is finally over for the first device on the market to support the HDMI 2.1 spec. The bad news for integrators is it is not necessarily a staple A/V component, but a gaming console... the new $499 Microsoft Xbox One X.
Historically, Microsoft's flagship gaming console/home entertainment system has lagged behind the competition in terms of features and exclusive games, but recently the company has made a push to become the "all-in-one solution" that gamers (apparently) desire. Part of this paradigm shift is a new firmware update, set to go out shortly, which will give all Xbox One X consoles the ability to use a few select HDMI 2.1 features.
Those features, Variable Refresh Rate (VRR) and Auto Low Latency Mode (ALLM), are two of the most important HDMI 2.1 features from a gaming standpoint.
Variable Refresh Rate will match the refresh rate of the connected display with the graphics output of the console, helping prevent screen tearing and instead providing smooth visuals. Auto Low Latency Mode checks the TV for a suitable "Game Mode" or a similar setting (often available on modern HDTVs) and automatically switches to that mode in order to prevent input lag while applying image processing.
Microsoft showed off the Xbox One X's newly added capabilities at Computex 2018 in Taipai, with a system engineer from the company explaining the intricacies of the firmware update and what it means for gamers and other tech enthusiasts.
Xbox One X + Integrators = $?
There is one small caveat to new release: If a customer has an Xbox One X, they also need a TV that is HDMI 2.1 compliant. But that caveat could be a blessing in disguise for a savvy integrator, who may decide to offer a bundle deal including an Xbox One X and an HDMI 2.1-compliant 4K TV. With the Xbox One X becoming the first device to support HDMI 2.1 in any capacity, it could make for a nice selling point when discussing home entertainment systems with customers.
Read Next: How to Tap into the Lucrative, Fanatical Video Gaming Market
For the uninitiated, the Xbox One is not just a video game console. It sports dozens of apps, including major media applications like Youtube, Netflix, Hulu, and Prime Video, plays Blu-rays, and can act as an additional set-top box so users can watch their favorite channels without changing inputs.
While customers won't see the benefits of HDMI 2.1 while watching their favorite Netflix Original Series (due to the console not supporting all HDMI 2.1 capabilities), being able to tout HDMI 2.1 at all is a bonus. Plus, for any customer that is into games, integrators may be able to make a sale just on the new HDMI 2.1 features alone... and the console isn't cheap, either: MSRP is currently sitting at $499.
We've talked at length before about the importance of the video game market for integrators, and how it could be a largely untapped market, and this could be the perfect time to jump on board and start offering gaming consoles and other accessories.
About the Author
---
Andrew is a journalist and educator living in the Providence area. He was previously the Editor-in-Chief of a gaming and tech website, and the Managing Editor of his university newspaper, The Torch. He received his Bachelors in Writing and Masters in Teaching from the University of Massachusetts Dartmouth. Have a suggestion or a topic you want to read more about? Email Andrew at andrew_nichols@ehpub.com
Follow Andrew on social media:

Andrew also participates in these groups:
LinkedIn · Google+
Networking & Cables
For High-Performance Audio, Don't Skimp on Power Cords, Conditioners
Product Briefs: Simpfony adds AirPlay; Legrand and Lumileds Partner; Magnavox Roku TVs
$599 HP Chromebook Fulfills Public's Appetite for Chrome OS Devices
Where's the Gear? 16 Electronics Components that Hide in the Home
Goodbye 802.11ax… Hello 'Wi-Fi 6'; New Naming Designation for Wireless Adopted
View more on Networking & Cables
Take Our Latest Quizzes
How Well Do You Understand Ethernet Cables and Connectors?
Quiz: Is Your Company Performance Above or Below Average?
How Much Do You Know About Cell Phone Signal Boosters?
How Efficient Is Your Service Department? Take the Quiz
5G and the Need for Cellphone Signal Boosters—Do You Know Enough?